SPOTLIGHTS
411's WWE RAW Report 11.11.13
Posted by Tony Acero on 11.11.2013

CM Punk and Daniel Bryan teamed up to take on The Shield, John Cena wa in handicap action against The Real Americans, Randy Orton faced the Tag Team Champions and more! Get all the details on the show with 411's WWE RAW Report!

Championship Roll Call:
WWE Champion: Randy Orton
World Champion: John Cena
US Champion: The Shield's Dean Ambrose
IC Champion: Curtis Axel
Unified Diva's Champion: AJ Lee
WWE World Tag Team Champions: Cody Rhodes and Goldust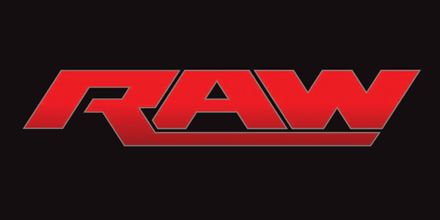 It's Monday! You all know what that means! AJ pics and cheap jokes! To those that think it's a gimmick, AJ has this face for you!!


You think this is a game?
---


We start the show with a recap of last week, and that fresh blooded Big Show getting his opportunity at the WWE Title and the subsequent attack on him from The Shield and Orton.

The music of Randy Orton hits, and out comes The Face of the WWE!! Cole informs us that Big Show is not here due to injuries, which means he is here. We're in the UK, so there are spoilers for this show. If you're interested, visit the main page of the wrasslin section. I'm goin spoiler free, so let's see how well that goes.

Orton's going to get right to it; it appears Big Show got his job back. Orton claims he's not worried, he'll retain his status as the face of the Dubskies. He informs us that Steph and H are on a well-deserved vacation, and thus, he is in charge. Orton is interrupted by Brad Maddox. It appears that although he is appreciative, he is the GM of RAW and HE is in charge, brah.

Maddox is interrupted by Kanes Wearhouse. He grabs the mic, and says that he has been appointed the Director of Operations, which means in the absence of The Authority, he is in charge tonight. Maddox calls him Mr. Kane and says since Kane is new, how bout he just follows Maddox's lead. He introduces the opening match of Randy Orton vs. Cody Rhodes.

Kane very slyly says "No. No. No." haha. Kane wants Goldust vs Kane. Maddox disagrees. Orton interrupts, says he can't fight the both of em. Maddox and Kane fight over the decision and...

EXCUSE ME!!!

First of all, she...ah hell, it doesn't matter. She says that she has complete confidence in Orton's in-ring abilities, so as the former GM of RAW, she proposes what's Best for Business. Orton vs Cody Rhodes and Goldust...and that starts....NOW.



Match 1: Randy Orton vs Goldust and Cody Rhodes


We start with Goldy and Orton. Goldust with a side headlock take down. Orton scissors out, and Goldust is up. They trade places, Orton hitting the takedown then Goldy with the scissors. Both men up. Goldust breathes heavily then slaps Orton. Orton hits a shoulder then runs into an arm drag. Another. Dropkick from the gilded fella. Pin for 1...2.NO! Goldust twists the arm and tags. Cody with an elbow on the arm of Orton. Stalling front suplex from Cody and a pin for 1...2..NO! JBL calls Vickie a Spice Girl as Orton hits an uppercut on Rhodes. Cody with the headlock and backs into the corner for a tag. Goldust in now, and I blink for a very long time. When I open up, Orton with a clothesline to Goldust. The ref checks on Goldust to make sure there's no glitter in his eye as Orton scrapes the knee against Goldust. Orton stomps the right arm. Chants for JBL and Jerry start. Orton looks on at the crowd then lifts Goldy up and into the corner. He hits an elbow to the back then a right hand. Another. Orton chokes Goldust down to the mat in the corner. Goldust fights out of the corner with rights. Orton hits a kick, they trade blows (giggity) then Orton whips Goldust into the corner and runs into a boot! Goldust goes up top but Orton kicks the back of the leg, dropping Goldust down as we go for a break.

We are back, and Goldust is nearing low mana with his gold all but gone. Orton misses the powerslam, so Goldust rolls him up for a pin but doesn't get it. He hits a quick DDT and struggles to get to Cody. Goldust hits the tag, and off the springboard comes Cody! Whip to the corner. Cody hops over and rolls Orton up for 1...2..NO!! Cody is quick to kick and hits an uppercut from the map. Cody hops up top! MOONSAULT!! Pin for 1...2..NO!!! Cody wants to finish it. Orton stands. Turns. Cody misses a right and Orton goes for a backbreaker. Cody shoves him and hits a back elbow...sorta. Tag to Goldust. Cody whips Orton to the corner. Orton moves, goes for the RKO to Cody, but Goldust hits a right hand. Goldust with a clothesline to Orton, sending him over the rope to the edge of the ramp! The ref counts, and Orton struggles to get up. Ref is counting rather quickly, and Orton stalks backwards to take the countout loss.


Official Result: Goldust and Cody Rhodes via Countout
Solid enough match but felt short, and made more for the aftermath than anything.
RATING: **1/2

The Big Show is here! He heads down the ramp, sending Orton's back against the apron. He goes to attack, but Big Show attacks. His Stone Cold colored cutoff sweater does him no favors, but he is still able to shove Orton shoulder first into the steps. Show with a short clothesline. He goes to disassemble the announcer's table. The crowd starts the YES Chant as Big Show sets the steps aside the table. Show grabs Orton and chokeslams him from the steps through the announce table.

The doctors check on the face of The Face of the WWE as we get a replay of Show's toss.



-Commercial Break-



Moments ago....please see above.

More Moments ago, Show struggles getting into a cab, and wants the driver to go get him a pint, fella.

Cole uses his hands to display the destruction that Show has caused. Seeing the announcers legs makes them more real...and I don't like it.



Match 2: Los Matadores (w/ Torito) and Santin-bull vs. The Union Jacks (aka 3MB)


Jinder-Jack and Diego to start. Go behind from Diego into a snapmare. Some chops with flair (see what I did there) by Diego, but Heath gets a tag to Jinder. Jinder is in for a quick second before tagging back in Heath. Heath tags in Drew after a quick attack and McIntyre hits a right then knocks Ferny off the apron. Diego with a quick back suplex. Tag to Jinder and Santino. Santino with some rights. Splits into an arm drag, followed by a salute and a headbutt right into Jinder's knees. Both men up and Santino hits a back suplex, but it looks like it hurts both men. Torito gyrates his hips in Heath's face, then runs around the ring and into it. Heath follows, and yells from the ropes, bent over in between rope 1 and 2. Santino opts to ram Heath in the ass, sending him to the outside. Drew picks up the bull and chokes him, so both matadores fly out for some suicide dives. Torito hops up top and hits a front flip onto Drew...I think.

In the ring, Santino pulls out the cobra, complete with horns, and hits Jinder. Pin for 1...2...3!!
Official Result: Los Matadores and Santino
I mean....no one died
RATING: ...

In the back, Orton is getting checked on. Maddox and Vickie apologize about what happened, but Orton tells them to save it for Trips and Steph then tells them to leave. Kane comes in and wants Orton to listen. Orton says he ain't listening to anyone. Kane says he better listen, and if he keeps mouthing off, Big Show won't be Ortons only problem. The doc says Orton needs to be alone so the authorties leave.



-Commercial Break-





Match 3: Kofi Kingston vs. Damien Sandow


Sandow starts with some harsh knees then tosses Kofi out of the ring like he owes him money. Sandow follows outside and attacks some more, then places Kofi's head under the apron and stomps him somethin vicious. Sandow pulls the leg and pins. Sandow with a choke from behind, and gives the best Raul Julia face ever. Kofi turns into the hold and gets some kicks, but Sandow tosses Kofi into the turnbuckle not once, but twice. Some hard shoulder thrusts into Kofi followed by headbutts and a stomp to the head. Sandow with a knee to the head of Kofi followed by a pin for 1...2..NO! Sandow quickly grabs the head. Sandow with an elbow drop then some axe handles. Pin for 1...2..NO! Sandow with a leg drop, but he misses. Kofi in the corner. Sandow runs into a kick. Kofi fires out with some grounded rights, but the crowd could care less. Kofi with a kick and a pin for 1...2..NO! Kofi in the corner. He goes up top, and hits a frogsplash like move to the BACK of Sandow! Nice. Pin for 1...2..NO! Kofi with a right, but Sandow is quick to fight back. He whips Kofi into the corner and follows up with a run...right into a Kofi Kick in the corner.

Kofi goes to springboard, but Kofi kicks the ropes! Kofi falls off. YOU'RE WELCOME! Pin for 1...2....3!!

Official Result: Damien Sandow
Nice to see Sandow get the win, but this "necessary win" didn't have to be necessary, and it didn't seem like the crowd cared.
RATING: **



-Commercial Break-





Match 4: Intercontinental Championship Match
Mr. Perfect Jr. vs Curtis Axel


Lockup and some spinning ends in a stalemate. Lockup again, and this time Curtis Axel with a side headlock. Dolph gets out of it, turns and gets behind Curtis, then turns it into a hold himself. Axel reverses, then Dolph reverses so Curtis is all F this and hits a right. Curtis sends Dolph in the corner for some stomps. Axel tosses Dolph into the opposite side. Dolph sidesteps a clothersline, hits the ropes, ducks under a leap, and Curtis hits a dropkick and pin for 1. Dolph with a sideheadlock that's reveresed. Dolph sends Curtis to the ropes, leaps, hits a dropkick of his own and pins for 1...2..NO!! Curtis rolls away, so Dolph gyrates, then hits a hip toss and a pin for 1...2..NO! Dolph with a suplex and a pin for 1...2..NO! Dolph with an elbow, ANOTHA, ANOTHA, ANOTHA, (ok, he hits 10). Pin for 1.....2...NO! Dolph lifts Curtis, whip is reversed, Dolph hits the corner hard, and flips over the ropes to the outside!!! Axel follows through and sends Dolph into the apron. Axel gets Dolph against the apron then hits some rights. Axel sends Dolph back into the ring and pins for 1...2..NO! Axel with some elbows. Axel pulls back the head of Dolph then hits a right to the chin. Axel chokes up Ziggler on the ropes then hits a right and left a few times. The ref stops him. Axel with some slaps to Ziggler then a few smiles. Dolph pushes Axel away then RUNS and hits a DDT! Both men down.

Both men up, Ziggler side-steps, and Axel runs shoulder first into the post. Ziggler struggles to get up, but makes it to his feet. Axel runs and misses a clothesline. Ziggler hits a nice seated clothesline then a splash in the corner. He mounts and gets a 10-punch then a neckbreaker! Dolph with a big elbow and a pin for 1...2..NO! Axel with a toss to the turnbuckle! Pin for 1...2..NO! Dolph is out and hits a loooowww Fameasser! Pin for 1....2..NO!!! Dolph with a front face headlock. Whip is reversed. Axel with a Saito Suplex and a pin for 1...2...NO! Axel goes up top. Dolph flies up top! X-Factor! Pin for 1.....2.....NO!!! Dolph got HEIGHT!!!! Axel crawls away. Dolph looks for the Zig Zag, but Axel holds the ropes.

Dolph runs again, Axel raises Dolph in the air! Neckbreaker from Axel! Pin! 1.....2.....3!!!!
Official Result: Curtis Axel
One of Axel's greater matches, and a lot of the credit goes to Dolph. Solid.
RATING: ***

Backstage, Maddox is not taking Kane seriously.....AT ALL. She tells him that he'll be in trouble. Maddox decides to make a main event of handicap proportions. Tonight, John Cena vs The Real Americans, no poop jokes allowed. Kane wants to one-up him so books The Shield vs. Daniel Bryan and CM Punk.



-Commercial Break-



We're back, and Ryder tries to put himself over by slanging merch and....


AJ!!



Match 5: Tamina (w/ AJ Lee) vs. Nikki Bella (w/ Boob Holsters and Brie)


Tamina gets rolled up right away for 1. Nikki in the corner, kicks Tamina, rolls her up and doesn't even get a 1. Drop toe hold from Nikki and a dropkick to the fallen Tamina. Tamina gets upset and rolls to the outside. She huffs and puffs, and the hottest shoulder comes onto the screen. Tamina rolls back in and misses a clothesline. Nikki hops up, looking for a monkey flip, possibly, but we'll never know as Tamina just tosses her like nothin. Pin for 1...NO! Tamina grabs Nikki up and hits a body slam. Tamina with a.....um....she's not sure. Ok, she pulls the leg back and the head, then drives her knee in the midsection. Brie kicks out of it and heads to the ropes. Tamina pulls the hair and tangles Nikki up. The camera moves, so no camel toe there, guys.

In the center of the ring, Tamina hits another body slam then a choke from behind. Tamina lets go and sets Nikki atop her shoulder, back to shoulder. Bikki uses the ropes to flip off, then tosses Tamina over her head. She hits a back elbow then a....hurricanrana! Clothesline from Nikki! The crowd wants TABLES. Nikki hits the monkey flip then a sloppy as all hell bulldog and a pin for 1...2..NO! Nikki runs right into a kick. Nikki is hung up on the ropes.

The ref isn't looking, so AJ hangmans Nikki on the ropes, and tosses Brie off the apron for good measure. In the ring, Tamina flies off with a Superfly splash!! Pin for 1....2..3!!!
Official Result:
Not bad, ladies...not bad
RATING: *1/2

Afterwards, AJ heads in the ring to skip around the fallen Nikki. Brie is in and Dropkicks AJ out of the ring!! Tamina attacks, but Brie gets the better of her and sends her to the outside. Brie stands over her sister like she's Hulk protecting Spiderman.



-Commercial Break-



They had a poll of who Undertaker's greatest opponent was, and Age won by a considerable margin....

Backstage, Orton is still sitting. Lazy ass. In come The Shield, and Orton wants to know where the hell were they? Ambrose tries to calm him down, as Orton drops some ASS bombs. Ambrose says it's not his business where they were. They don't work for Vickie, Brad, Kane, and damn sure don't work for Orton. Seth is nice enough to wish him well, though.

This match stems from the jealousy of Tyson Kidd, so if you're wondering about the alignments here....keep wondering.



Match 6: Fandango (w/Summer Rae) vs. Tyson Kidd


Fandango from behind, into a side headlock. He stops a whip, but Tyson hits a snapmare. Ropework ends in Tyson hitting a leg flippy thing. KIcks and a dropkick from Kidd sends Fandango in the corner. Right hand to Fandango then another and whip, reveresed by Fandango. Kidd hops up and locks the head, but Fandango tosses him over the ropes to the outside. Fandango becomes the third person to gesticulate his crotch before heading out to toss Kidd back in for a pin. 1..2...NO! Fandango with a right hand. Fandango with a chinlock from behind. Fandango with a forearm to the back of Tyson's head. Fandango goes for a back suplex, but Tyson hops down. Hurricanrana to Fandango, sending him headfirst into the turnbuckle. Tyson hops off the apron with a missile dropkick. Fandangho heads outside. Kidd on the apron. He flies and hurricanranas Fandango again! Tyson hops on the apron and starts a mini chant for himself.

Tyson sends Fandango in the ring then flies off and tries to roll up Fandango. Fanny sits and locks the leg for a pin. 1...2...3!!
Official Result: Fandango
I've missed Kidd...
RATING: **



-Commercial Break-



Zebby says stuffs about the Queen and Mr. Bean.



Match 7: The Marine 1 Vs. The "Real" Americans


Swagger and Cena lock up. Swagger with an arm lock, but Cena quickly runs to the corner. Cena watches out for Cesaro as he rounds the ring. Cena's underdog face is about as convincing as a stripper in a city college. Tag to Cesaro as Cena and Cesaro lockup. Cena sends Cesaro in the corner and..

The music of Del Rio hits, and he comes out with his flag.

Back in the ring, Cesaro sends Cena to the outside. He distracts the ref as Swagger gives Cena a cheapshot. After the break, we come back to Cesaro driving a knee in the back of Cena's head. Cesaro with a deadlift to Cena then a toss and a pin for 1...2...NO! Del Rio is here because JBL invited him. Tag to Swagger. Swagger with a side headlock but Cena hits a back suplex. Swagger rolls to his corner, tags his partner, then rolls out of the ring. Cesaro in right into a neckbreaker from Cena. Pin for 1...2..NO! Tag to Swagger. Swagger bomb. Swagger wants another, and hits it! Swagger is looking for one more. He misses, and lands on his stomach. Tag to Cesaro. Cena ducks a clothesline, hits a shoulder, rams Swagger. Hits the ropes. HUGE uppercut from Cesaro!! Cesaro wants the swing, but Cena counters and wants the STF. Cesaro kicks Cena away and tags in Swagger. Protobomb to Cesaro, he doesn't know Swagger has the tag. Swagger in and goes for the Patriot Lock. Cena turns and kicks Swagger away. Tag from Cesaro. CEna runs into Swagger in the corner. Splash from Cesaro, but Cena rolls through and lifts Cesaro up top for the AA. Swagger in the ring and clips the knee! Cesaro with the pin for 1...2..NO!! Cesaro wants the Nuetralizer! He sets up, but Cena with a back body drop. Both men down for a bit.

Tag to Swagger, and he runs right into a Protobomb. We cannot visually comprehend Cena. Five-Knuckle Shuffle. Sets up for the AA, but Swagger rolls over and locks in the Patriot Lock!!! Cena rolls out and sends Swagger into the ropes. Cena is up. AA! Pin for 1....2....Cesaro breaks it up!!! Cesaro is hankerin for the tag. Del Rio is on "gringo" number 78. Cesaro ducks under a run, and powerbombs Cesaro! Pin for 1...2...NO!!! Both men up! Right from Cena. Uppercut from Cesaro. Right from Cena. Uppercut from Cesaro. Boos for Cena, yays for Cesaro. Cena sends Cena to the ropes! Cesaro sends Cena up high! UPPERCUT!!! Pin for 1....2......NO!!! Cesaro watches Cena arise. He runs with a back splash then puts Cena up on the turnbuckle. Right hands from Cesaro. He's up top. Cena fights back. Right hand, another! Cesaro goes flying!
Cena is still on the apron as Swagger is tagged in. Swagger runs up the ropes, but Cena sends him down and hits a crossbody! Cena is up! Sends Cesaro off the apron, then locks in the STF on Swagger! Pin for 1....2...3!!!
Official Result:
A great second half of a match, with tons of action and Cena looking better than usual. The ending sucked, and not because Cena won - but HOW he won.
RATING: **1/2

Cesaro attacks immediately after! Cena is able to fight out of it and send him to the outside, but here is Del Rio with a chair! He attacks Cena then locks his arm in the chair. Refs come out as Del Rio locks in the cross armbreaker! Cena needs a save! It comes in the form of BIG E LANGSTON! Well I'll be....

He tosses Del Rio out of the ring and exposes his breasts for the world to see.



-Commercial Break-



Backstage, Kane is with Maddox and Vickie. Kane says Cena had it comin. Maddox calls it B4B and says we may have a new champ come Survivor Series. Del Rio says he's going to beat Cena then tells Vickie to tell Big E to keep his nose out his bidness. Kane says Del Rio should let Big E know how John Cena feels. Kane smiles like nobody's watchin.

What happens in Vegas stays in Vegas...unless you're Ryback. R-Truth comes out and freestyles against Ryback like Cena with color.



Match 8: Ryback vs R-Truth


R Truth from behind, but Ryback backs him up in the corner and breaks the hold. He misses a back elbow and Truth locks in a headlock. Ryback breaks the hold again and sends Truth to the mat, using the hair. Ryback up and begs Truth to hit him. Truth just locks in another headlock, but Ryback breaks it and tosses him down to the mat. Ryback goes all Orton on him and calls him "STUPID!" Truth fights back, with a toss and a kick to the chest of Ryback. Ryback is up and rushes Truth into the corner. He lifts Truth and sends him to the opposite corner. Toss from Ryback to the corner, and Truth bounces off. Ryback chokes up Truth then bench presses him into a body slam. Nicely done, Ryback. Kicks from above, then a toss into the corner. Chop from Ryback then a right hand, and another. Body slam from Ryback. He hits the ropes then a splash and a pin for 1...2...NO! Ryback cinches the waist from behind. He turns it and hugs it out with Truth. Truth doesn't want to hug, and hits some rights on Ryback, then another and a dropkic----nope, it's missed as Ryback just slams Truth down with a spinebuster.

Meathook attempt, but Truth rolls Ryback up for a pin. 1...2.....3!! WHAAAAA
Official Result: R-Truth

RATING: *1/2



She said "yes!" Mike....she said "Yes!"





Match 9: Big E. Langston vs. Alberto Del Rio


Del Rio starts with the kicks and some headbutts. He slaps his own chest but Big E says he's doing it wrong and gets some rights. Whip to the corner. Shoulder from Big E then a big shoulder block in the middle of the ring. Big E sends Del Rio into the corner then runs right into a boot. Pin from Del Rio for 1...NOPE! Del Rio with a kick to the face that NO ONE gets excited about then some kicks in the back and a pin for...nothin. Headlock from behind. Pin for 1..2..NO! Del Rio stomps Big E. Del Rio locks on another chinlock from behind. The crowd cares so much that they start a WAVE.

Big E gets out of the chinlock by hitting a back suplex. Big E fires fro mthe mat with a clothesline, another! Belly to Belly!! Big E hits the ropes, one mo-gin! Splash to the BACK of Del Rio!! Del Rio reverses and pins for 1...2..NO!! Del Rio looks for the cross arm breaker, but Langston gets out and hits a hard standing splash. The straps are down!!

Big E waits for Del Rio, gets tired and lifts him up himself, sets up, but Del Rio reverses and locks in the cross arm breaker!! Big E struggles! Taps!
Official Result: Alberto Del Rio
Big E had more time, and looked better last week.
RATING: *1/2



-Commercial Break-



Heyman is here, and he pretty much says Ryback is worthless. For the first two minutes, I thought this was a recap, so I didn't pay attention, but that's the jist of it. He says he shall return with a vengeance and he will hover over CM Punk like a sword of Damocles, and he will drive the sword into the...oh hey, CM Punk is here.

CM Punk runs down the ramp and he and Curtis Axel go at it. Axel hits Punk with a knee, so Punk just kicks him in th head then tosses him into the barricade. Punk lifts him up. G2S like nuffin. Punk stares at Heyman for a bit, then reaches under the ring. He pulls out a kendo stick. Punk rushes into the ring and grabs the back of the wheelchair. PUNK WITH A SPIN!!! Cesaro, where are you!! Punk pushes Heyman out of the chair, then lays into him with the Kendo stick!! The crowd is alive for this as Punk beats down Heyman somethin vicious. With Heyman out, and Bryan's music in, we're ready for our Main Event!!



Match 10: CM Punk and Daniel Bryan vs The Shield


Punk and Ambrose to start. Oh joy! Lock up into some stuff I miss then a tag to Punk and they hit a suplex on Ambrose. Pin for 1 from Bryan. Bryan with some rights. Whip, reversed, and Ambrose hits a back elbow. Tag to Seth, and he's in to give Bryan a kick then a whip. Knee from Bryan to the gut of Seth. Some kicks from Bryan. Bryan locks the legs. He wants the Mexican Surfboard. Bryan reels...reeels.....geeeeeets it!!Bryan drops Seth on his knees, tag to Punk, then holds Seth. Punk in and hits a spin kick then a pin to Rollins for 1....NO! Seth with a kick, then a chop, then a right hand. Whip from Seth, he goes for a dropkick, bu Punk grabs the legs and slingshots Rollins to the corner. CM Punk sets him up for the G2S but Seth drops off and tags in the big man. Reigns saunters in. Punk grins. Lockup! Reigns backs Punk in the corner then hits a hard right. Another. He gets Punk up on the ropes then hits another right. Whip to the ropes but Punk is quick and slides under, tags in Bryan. Bryan is in. Punk and Bryan trade kicks!! Whips into a....DOUBLE CLOTHESLINE from Reigns!!! Reigns tosses Punk out of the ring like nothing then runs towards Bryan. He gras Bryan by the head and tags in Seth. Seth with a whip, Bryan flips over, Seth misses a kick. GERMAN!! Bryan with a dropkick in the corner! Bryan sets Seth up. Frankensteiner! Pin for 1...2..NO!!! Bryan with the kicks! Kick to Ambrose, but Seth flies with a dropkick off the distraction.

We are back, and Bryan is trying to fight out of a hold from. he does, but Seth tosses him back first into the corner. Pin from Seth with a cover for 1...2..NO! Tag to Ambrose, and he comes in with a kick. Elbow drop from Dean and a pin for 1. Ambrose bends the fingers of Bryan back then kicks him. Ambrose sends Bryan into a corner, then hits a right and a forearm scrape. Tag to Reigns. Reigns with a headbutt and a right hand to the head of Bryan. Reigns with a right to the back of Bryan. He talks some shit so Bryan gives him a right hand. Another. Bryan is standing! He hits the ropes then runs right into a right hand from Reigns! Pin for 1...2.. NO! Tag to Rollins. Seth with some stomps. He lifst Bryan up and hits a body slam. Pin for 1...2..NO! Seth with a half nelson/chinlock. I'm ure there's a spiffy name for it I don't know. Seth takes the hold down to the mat. Bryan fights out, turns into it, and hits some elbows. Seth with a right, then tags Reigns in. Double team, but Bryan holds onto the ropes. Rollins runs, and Bryan tosses him over. Reigns does the same, and Bryan pulls the ropes down. Bryan reaches for the tag, hits it!! Reigns rolls in and tags in Ambrose. Punk and Ambrose!!

Axes form Punk! He knocks down Reigns! Tilt-a-Whirl Neckbreaker!! Ambrose in the corner! Running KNee! Clothesline!! Punk flies! Elbow!!! He hits it and a pin for 1....2..ROLLINS in to save! Bryan flies from the top! Dropkick! Bryan hits the ropes! Suicide Dive to Rollins!! Reigns flies from the right with a HARD Clothesline!!! CM Punk dives to the outside with a suicide dive of his own!!! Punk hops up on the corner! Misses a hit, then gets a hard kick to the head of Ambrose!!! Ambrose wants the G2S on Ambrose!! Reigns is in! G2S on Reigns!!! Ambrose with the Rollup!!!!! 1....2...NO!!!! Punk kicks out! He locks in the Anaconda Vice!!! Will Ambrose Tap!!!



Official Result: NO CONTEST

RATING: **

The lights go out! The Wyart family is in the ring!!! Rollins gets in the face of Harper as Bryan and Punk roll out of the ring. Ambrose is here and gets in the face of Harper as well. Rowan gets his masked face involved. Seth pulls Ambrose back, but Ambrose goes for an elbow to Harper!! Harper and Ambrose are fighting! Rollins and Rowan are tangling!! Reigns is ringside yelling at Wyatt! He finally grabs him by the shirt, but Wyatt slaps Reigns!! All six men in the ring now! Wyatts on one! Shield on the other!!! Wyatt holds the Wyatts back! He yells at Ambrose that they have a common enemy!!!! Wyatt points at Bryan and Punk who are by the table, and ALL SIX head to the outside!! Punk and Bryan head into the ring. They stand back to back! Wyatts and Shield circle the ring! All six attack!!! HERE's The Usos! Goldust! Cody Rhodes!!! It's Mayhem in Manchester!!!! (They're in Manchester, right?!) Ambrose is sent to the outside! Rowan! Harper!! The faces are in the ring standing tall!!!

End Show!


comments powered by