SPOTLIGHTS
411's WWE Raw Report 2.03.14
Posted by Larry Csonka on 02.03.2014

Daniel Bryan battled WWE Champion Randy Orton in the main event, the Shield and Wyatt Family tried to one up each other as they head towards their war at the Elimination Chamber PPV and more! Check out 411's complete WWE Raw report for all the details!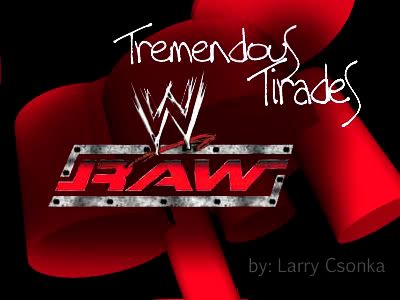 Old school graphic…

Welcome to 411's LIVE WWE Raw Report 2.03.14
Championship Roll Call:
WWE Unified Champion Of The Universe: Randy Orton
US Champion: The Shield's Dean Ambrose
IC Champion: Big E. Langston
Unified Diva's Champion: AJ Lee
WWE World Tag Team Champions: The New Age Outlaws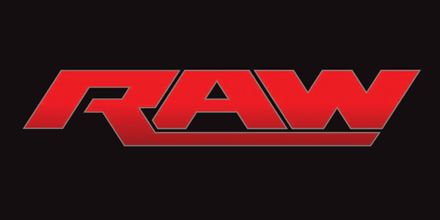 Randy Orton makes his way to the ring to kick off this week's show. Orton says it has been a week since it was announced that he would have to defend his title at the Elimination Chamber in the Chamber match. He thinks the Authority is up to something, (we get some CM Punk chants) and that is stripping him of his title, which he earned through hard work and dominance. How many times does he have to beat John Cena. How many times does he have t beat Daniel Bryan. The same goes for Christian, Sheamus and Cesaro. He promised to win the Chamber and then go on to WrestleMania and will beat Batista. Sure, they were equals in Evolution, but a lot has changed, and he is the greatest superstar of this generation and the main attraction of Monday Night Raw.

Triple H now makes his way out to the ramp with Stephanie. Stephanie tells him to calm down, because he has a history of self-destructing, as we get another wave of CM Punk chants for a few moments. She says he is better than that and should not let the people get to him. Orton says he continues to beat the odds, and Triple H says they all know, because Orton says the same thing week in and out. Triple H says that is not what the face of the WWE should be saying, and maybe there is something to this, and maybe they should put their faith in someone else. Stephanie says at the chamber he will compete against five stars, and over the next few weeks, he will face all five of them in singles action. Tonight, Orton faces Daniel Bryan, and if he wins, maybe they will have to re-evaluate him as the face of the WWE. Triple H even does the YES chant with the fans.



Cole, JBL and King discuss the New Age Outlaws winning the tag team titles eight days ago. Tonight, they defend against Cody and Goldust in a steel cage match. You cannot escape to win, winner only by pin or submission.


Highlights from last week's Raw main event, as well as the Shield's interaction with Triple H on Smackdown.



The Shield (Reigns, Rollins and Ambrose) vs. Rey Mysterio, Kofi Kingston and Big E. Langston


Ambrose and Langston to begin. Langston in control early; tags to Kofi, who then flies in with an axe handle to the arm of Ambrose. Arm drags by Kofi, Ambrose tags in Rollins, some quick exchanges by both men. Off the ropes, counter and a monkey flip by Kofi. Corner splash by Kofi and a cover gets 2. Rollins cuts off Kofi, takes him to his corner and Ambrose tags in and lays the boots to Kofi. Reigns then tags in, big rights to Kofi, beats him down a big, to the corner and tags Rollins in. Rollins with the snap mare and into the headlock to ground Kofi. Kofi battles back to his feet, eats a back elbow, tag to Ambrose who lands the Muta-like elbow drop and covers for 2. Ambrose brings Kofi back to his corner, tags in Rollins who snaps Kofi's neck off the ropes and then mocks him for not being able to make a tag. Slam by Rollins, but misses a knee drop. Kofi with the tag to Rey, who flies in with the seated senton. Rey starts to run wild, RANA to Rollins and then the kick to the face and a cover gets 2. Boot to Rollins, on his shoulders now and Reigns tags himself in and they basically do an in ring doomsday device (Reigns jumped from the mat and clotheslined Rey off of Rollins shoulders) and took back control as we head to a commercial…

Back from commercial as Reigns drags Rey around and then locks in the Chinlock. Rey battles to his feet, but is leveled by an elbow. Tag to Ambrose, and he stomps away at Rey. He chokes him out a bit, and then hits the short-armed clothesline for 2. Rey off the ropes, caught and into the tree of WHOOOOOOOOOA. Boots by Ambrose, but then misses the charge and hits the post. Hot tag to Langston, and he dishes out a buffet of clotheslines. Levels Reigns, corner spear connects as well. An overhead belly to belly and then the running splash gets 2 as the Shield makes the save. Kofi and Rey in to help out, Langston levels Ambrose, but eats a Superman punch from Reigns Sets for the spear, but Ambrose tags himself in. Ambrose hits the bulldog driver and picks up the win.

OFFICIAL RESULT: The Shield @ 11:00 via pin


Reigns is NOT happy about this, and Rollins has to play peacemaker. Reigns was also bleeding by his eye.


The Wyatts appear on the screen. Bray says he understands now, he got them, their blueprint stamped in his brain. He knows what they are, they move forward, clawing with their aching hands to that moment, where they sacrifice themselves. Their moment is closer than they know, and he will build his kingdom and watch his enemies drown. Harper asks if it is worth it, and that Bray has always has been lord king. Harper whistles as Rowan says, "run".



Bad News Barrett appears. He asks for some decorum. Last night's Super Bowl was the most watched event in US history. But he has some bad news. You spent the game eating junk food so much so that many of you will not survive until next year's game. Jerry Lawler interrupts, and says he has some bad news. Hopefully next week he will not be around.


The WWE Network launches in three weeks. DOWNLOAD THE APP!


Batista will appear tonight.


Christian makes his way to the ring.



Christian vs. Jack Swagger w/Zeb Colter and Antonio Cesaro


Swagger in control early, takes Christian to the corner and beats him down. To the other corner, boot by Christian, and then sends Swagger to the corner. Baseball slide dropkick to Swagger, to the apron and a kick is caught by Swagger and he pulls Christian to the floor. Swagger slams Christian to the steps, rolls him back in and then covers for 2. Corner clothesline by Swagger, and then tosses Christian across the ring and covers for 2. Swagger tries to ground Swagger, but Christian works to his feet and escapes. Boot to Swagger, but Swagger catches him and hits the running powerslam for 2. Swagger then chokes out Christian on the bottom rope, and then connects with rights. Swagger to the second rope, leaps off and eats the boot of Christian. Christian to his feet, rights follow. Off the second rope with the dropkick, but Swagger back with a knee to the gut. Doctor bomb try, Christian fights, counters and gets the reverse DDT and covers for 2. Killswitch countered, Christian sends Swagger to the ropes, uppercut connects. Christian up top, caught by Swagger, and he gets the patriot lock. Christian escapes, killswitch countered again. Boot by Christian, to the ropes, pulled off, but then Christian counters the Swagger bomb, sunset flip and Christian wins.

OFFICIAL RESULT: Christian @ 5:00 via pin


Colter is upset that Swagger lost again.


We get video of Brock Lesnar destroying the Rhodes brothers last week.


The steel cage match is next as the Outlaws are out. They are about to defend the titles in a steel cage, because they are the six time tag team champions. Road Dogg does his intro gimmick.




Steel Cage Tag Team Title Match: The New Age Outlaws (Billy Gunn and Road Dogg) © vs. Cody Rhodes and Goldust


There are no escape rules, only pinfall or submission to win. Goldust and Road Dogg to begin. Lock up, off the ropes and Goldust in control, and then scares Road Dogg back to his corner. Road Dogg tries to leave, and Goldust rolls him up for 2. Boot to Goldust, tag to Gunn and Road Dogg backs away from Goldust. They go face to face, Goldust tries to freak out Gunn, who crotch chops at Goldust, they brawl and Cody tags in. Gunn with rights, off the ropes and Cody stops that and delivers rights. To the corner, O'Connor roll and Cody gets 2. Gunn cuts him off, looks for a suplex and Cody with a roll up for 2. Gunn decides to attack the bandaged left arm of Cody, tags in Road Dogg, and he lays in the boots to the injured arm. We get another CM Punk chant, Road Dogg works the arm as the chants dies out. Tag back to Gunn, works the arm of Cody in the corner, and then takes Cody to the mat, still working the arm. Tag to Road Dogg, works a hammerlock and then slams Cody to the corner. Rights by Road Dogg, off the ropes and Cody gets the rebound clothesline and covers for 2. Cody lays the boots to Road Dogg, works a top wristlock, not making the tag. Cody covers for 2. Finally a tag to Goldust, snap mare and Goldust continues to work the arm. Knee drops to the arm follow. Road Dogg battles back and slams Goldust to the corner. Off the ropes, boot and uppercut by Goldust, and then to the corner with mounted punches. More rights by Goldust, off the ropes and Goldust misses a cross body and slams into the cage. Tag to Gunn as we head to commercial as we get WE WANT PUNK chants…

Back from commercial as Road Dogg slams Goldust into the cage repeatedly. Road Dogg tries to keep control, misses an elbow drop and tags in Gunn. He cuts off Goldust, to the corner but Goldust rebounds out with a back elbow and BOTH men are down! They work to their feet, Goldust tries for a tag but Gunn catches him and slams him down, covering for 2. Tag to Road Dogg, jabs to Goldust, dances a bit, misses an then runs into a spinebuster from Goldust. Both guys looking for tags, and get them. Cody runs wild on Gunn, tosses him into the cage. Alabama ball buster by Cody, counters the fameasser, but Road Dogg makes a save. Cody tosses him to the cage, Goldust into stop him, disaster kick by Cody to Gunn and only covers for 2. Crowd HATED that, they wanted the three. Cody looks around, and then climbs the cage. Road Dogg chases, and gets knocked back into the ring. Cody all the way up top, MOOOOOOOOOOOOONSAULT to Road Dogg (who didn't catch him all that well)! JEEEEEEEEEEEEEEEEEEEEESUS! Gunn back over, fameasser to Cody and that allows the champs to retain.

OFFICIAL RESULT: The New Age Outlaws @ 17:00 via pin


Betty White guest hosts Raw next week.



Later tonight, the Wyatts face Ziggler, Woods and Truth.



Zack Ryder vs. Titus O'Neil


Rights by Ryder to begin, but O'Neil stops that, sets him on the top rope and then tosses him to the floor. He tosses Ryder around a bit, rolls him back in and covers for 2. Miz arrives, complains on commentary that he doesn't get to be on Raw while Ryder does, and then leaves. Ok. Bear hug by O'Neil, Ryder fights and escapes. Boot to O'Neil, off the ropes and O'Neil connects with a clothesline as the Punk chants return. Ryder fights back, boot and then knees to O'Neil and a cover gets 2. Broski boot by Ryder, on the second rope, leaps off, caught, side back breakers by O'Neil and then tosses Ryder to the mat. Corner splash follows, clash of the Titus connects and that is all.

OFFICIAL RESULT: Titus O'Neil @ 3:00 via pin



Michael Cole introduces a Black History Month video package, focusing on Ernie Ladd.



DANCE OFF: Summer Rae w/Fandango vs. Emma w/Santino


Santino hits the ring, and mocks Fandango's name. He says he is a dancing machine, and has learned new moves that would blow Fandango away. So maybe we could have a dance off between Summer Rae and someone in the audience.

Santino brings in Emma from the crowd, and tells Summer Rae to go first. She dances a bit, Santino is not impressed, and then introduces the magical Emma. Emma does her wacky dance. Santino polls the audience, and Emma wins.

Fandango and Summer leave angry as Emma and Santino celebrate.

OFFICIAL RESULT: Emma


We get a Legends House promo.




Sheamus vs. Curtis Axel w/Ryback


Lock up, to the corner and they separate. Lock up again, to the corner, and the ref tries to break them and does. Side headlock takedown, and Axel rolls away. Lock up again, side headlock by Sheamus. To the corner, shoulder blocks by Axel and then whips Sheamus, reversal and a running knee and clothesline by Sheamus. Axel to the apron, shoulder block to Sheamus. Rights follow, but Sheamus fights back and hits the clubbing shots to the chest. A clothesline by Sheamus sends Axel to the floor. Sheamus follows and slams Axel to the announce table. Back in the ring they go, off the ropes and a knee to the shoulder by Axel. He then sends Sheamus to the post, and is in control. Axel with body shots now, and then lays the boots to Sheamus. Axel back to work on the shoulder, and applies a wristlock. Sheamus to his feet, escapes, but a knee by Axel stops that. Off the ropes and a dropkick by Axel connects and covers for 1. Axel continues to attack the shoulder and arm of Sheamus, now working an arm bar. Sheamus works to his feet, rights to Axel, but then connects with a clothesline. Rights in the corner by Sheamus, Finlay roll try, countered, and then Sheamus picks him up again and connects. Sheamus sets, Brogue kick connects and that is all.

OFFICIAL RESULT: Sheamus @ 7:00 via pin


Batista walks… alone in a pit of danger.



Batista makes his way to the ring. Before he can even talk, Alberto Del Rio's music hits and he makes his way out to the ring. Del Rio says that they need to talk about "this". Talk about their unfinished business. Batista says that he doesn't know what his deal is, but he has no issue with him. His return has nothing to do with Del Rio. Del Rio says not to tell him when they are done, he will decide when it is done. While Batista was waiting on movie roles, Del Rio was here winning all of the titles. Being famous doesn't make you a champion. You call yourself the animal, but you're nothing other than a little scared perro. Del Rio says he will hurt him until Batista begs for him not to hurt him, not to hurt his arm. Batista says he has no issue, and Del Rio attacks him. Del Rio beats down Batista and lays the boots to him. Batista fights back and looks for the powerbomb, but Del Rio bails. Del Rio wants no part of the pit of danger.




Mark Henry returns next week. Somebody's gonna get their ass whipped, and possibly have their wig split.



The Wyatts (Bray Wyatt, Luke Harper and Erick Rowan) vs. Dolph Ziggler, Xavier Woods and R-Truth


Rowan and Woods to begin, and Rowan just starts kicking his ass with ease. Woods escapes a slam, leg kicks follow. Rowan then tosses him to the ropes, blind tag by Truth and they double team Rowan with rights and kicks to get him down. Leg drop by Truth and a cover gets 2. Rowan powers Truth to the corner, tag to Harper, and after a little fight, Truth is overpowered. Uppercuts by Rowan, tag to Wyatt who kicks Truth in the face and then delivers rights to the downed Truth. An uppercut follows, and then the corner splash connects. Tag to Harper, gator roll time for Truth. Harper into the side headlock now, grounding Truth. Truth works to his feet, rights to escape, but Harper takes him back down. Off the ropes, leg lariat by Truth and both men are down. Tag to Ziggler, cross boy to Harper and then the dropkick connects. Corner splash follows, mounted rights as well to Harper. Neck breaker by Ziggler, elbow drop as well and then the big DDT and a cover gets 2 as Rowan makes the save. It breaks down, Wyatt with the Uranage slam to Woods, Ziggler take shim out, but Harper then destroys him with the spinning clothesline. He tags in Wyatt, who picks the bones and hits Sister Abigail for the win.

OFFICIAL RESULT: The Wyatts @ 5:00 via pin


The Shield appears on the big screen. Ambrose says they do not live in their fantasy world of lamb masks and rocking chairs, so take that somewhere else. Rollins says Wyatt thinks he knows what is going on and is a figment of his own imagination, and his delusion is that they think they can hang with the Shield. Reigns says the Wyatts are in their yard, and come Elimination Chamber, they better believe that, believe in the Shield. Bray yells that he welcomes this war.



We get the Rusev promo we saw on Smackdown.



Naomi w/Cameron vs. Aksana w/Alicia Fox


Before the match can begin, AJ and Tamina make their way out to the ring. AJ joins the commentary team. Lock up to begin, to the corner and Aksana lays the boots to Naomi. Naomi fires back with forearms, float over by Naomi and then she shakes her ass. Full nelson bomb and into a Funk roll into a pinning combo for 2. More forearms by Naomi, goes for the wheelbarrow into the bulldog, but gets slammed to the mat. Suplex by Aksana gets a cover for 2. Half nelson by Aksana, Naomi to her feet and Aksana slams her to the mat by her hair. Chinlock by Aksana, she transitions into a figure four headlock and maintains control. Aksana hits the skull fuck, but then Naomi fights back and gets boots from the corner. Dropkick by Naomi, another and then to the corner, and Naomi rubs her ass in Aksana's face. Sidekick by Naomi, Aksana counters a sunset flip with a knee drop to the eye, and gets 2. Seriously, that looked really bad for Naomi. Naomi battles back, split legged moonsualt connects and that is all.

OFFICIAL RESULT: Naomi @ 6:00 via pin


Alicia Fox attacks after the match, Cameron in to make the save, and Naomi hits Fox with the rear view. Naomi and Cameron celebrate as AJ and Tamina look mean at ringside.



Randy Orton faces Christian on this week's Smackdown.



Non-Title Match: Randy Orton © vs. Daniel Bryan


Lock up to begin, they break and Orton takes a powder to the floor. Back in, boot to Bryan, and then off the ropes, reversal and a back elbow by Bryan. Orton backs off, they circle now, lock up and Bryan works the arm. Orton with a head butt to escape, slam by Orton and a cover gets 2. Side headlock by Orton, off the ropes and a shoulder block to Bryan. Orton poses, off the ropes and a running knee to the gut by Bryan. Kicks by Bryan in the corner, dragon screw leg whip follows and Orton retreats to the corner. Bryan pulls Orton to the post and slams the knee off of it. He does it again, now focusing on the left knee. Bryan then backs off and charges, and connects with a dropkick to the knee, which was against the post. Back into the ring they go, and Bryan continues the attack on the knee. Bryan into an Indian deathlock now, and Orton has a small cut in his forehead. Bryan rolls the hold into a pinning combo and gets 2. Uppercut by Bryan takes Orton down, and he covers for 2. Bryan works a figure four variation, but Orton bites Bryan to escape the hold. Uppercuts by Orton follow, Bryan gets a backslide and that gets 2. Another dragon screw leg whip by Bryan, and then cannon balls onto the leg by the ropes, ala Flair. Orton rolls to the floor, Bryan follows and lays in leg kicks on Orton. He then tosses him over the announce table into Cole's lap. Bryan quickly tosses him into the ring, and continues to work over the left leg of Orton. Bryan ties the leg in the ropes and hits a charging dropkick. Bryan sets Orton up top, follows, RANA off the ropes and Bryan covers for a close 2. Bryan looks for the surfboard, Orton fights so Bryan just stomps on the legs. Leg kicks by Bryan follow, backs off and then lays in kicks to the back of Orton. Bryan kicks the hell out of the legs of Orton and then gets a single leg crab. Orton tries to fight for the ropes, and finally gets them. Orton rolls to the floor, Bryan follows, but Orton hits a belly to back suplex onto the barricade. Orton rolls Bryan into the ring, and gets a cover for 2. Orton with the stomps now, to the corner and rapid fire rights to Bryan follow. Bryan battles back with repeated kicks, to the corner, counters, off the ropes and the snap slam connects for Orton. We head to a commercial…

Back from commercial as Bryan is laying in kicks to Orton, but Orton catches Bryan and hits an XPLODER suplex! Orton rolls Bryan to the floor, follows and slams him shoulder first to the post. Orton does it again, yells "we ain't done yet" and slams Bryan to the steel steps. Back into the ring they go and Orton covers and gets 2. Orton works the arm now, controlling and looking for some payback after the earlier beating. Stomps to the shoulder by Orton and a cover gets 2. Orton wraps the arm around the ropes and continues his attack. He poses a bit, and then goes back to working the arm in the ropes. Orton sets Bryan up top, follows with rights and then goes up with Bryan. More rights by Orton, looks for the superplex…Bryan fights and stops Orton and head butts him. Rights by Orton, some from Bryan, another head butt and Orton falls to the mat. Bryan all the way up top and flies off and connects with the missile dropkick. Bryan down and favoring the shoulder, Orton also down. They get to their feet, trade shots, kicks and punches, and Bryan with leg kicks now to take advantage, but Orton slams Bryan to the mat by the arm. Orton looks to attack, Bryan tries to get the YES lock and locks it in! Orton fights and is able to get the ropes. Both men down and working to get to their feet, more kicks by Bryan. Shotgun dropkick follows, backs off and hits another! Goes for a third but Orton charges out of the corner and connects with a dropkick of his own! Orton grabs Bryan, hangman's DDT connects. Orton sets for the RKO, but Bryan kicks him in the face! Bryan up top, flying head butt connects! 1…2…NO! Kicks to the body by Bryan, connects with the round house connects. Kane is out, Bryan kicks him to the floor. Tosses out Orton, SUICIDE DIVE onto both! Bryan tosses Orton into the ring, sends Kane into the steps, Bryan back in and counters the RKO…RUNNING KNEE STRIKE CONNECTS and Bryan wins!

OFFICIAL RESULT: Daniel Bryan @ 27:00 via pin


The crowd celebrates with Bryan. YES! YES! YES!


Orton and Kane now attack Bryan. Kane hits the chokeslam and sets off his pyro. Kane and Randy Orton stand tall to close the show.



End scene.


Thanks for reading.



Have you checked out the Csonka Podcasting Network? If you haven't, you should We run anywhere from 15-20 shows a month, discussing pro wrestling, the world of MMA, the NBA, general sports, popular TV series of the past, bad movies, battle rap, interviews, MMA & Wrestling conference calls and more! Around 10 different personalities take part in the various shows, which all have a different feel; so you'll likely find something you like. All of the broadcasts are free, so go ahead and give a show a try and share the link with your friends on the Twitter Machine and other social media outlets! Running since May of 2011, there are currently over 450 shows in the archive for you to listen to.



Larry Csonka is a Pisces and enjoys rolling at jiu jitsu class with Hotty McBrownbelt, cooking, long walks on the beach, Slingo and the occasional trip to Jack in the Box. He is married to a soulless ginger and has two beautiful daughters who are thankfully not soulless gingers; and is legally allowed to marry people in 35 states. He has been a wrestling fan since 1982 and has been writing for 411 since May 24th, 2004; contributing over 3,000 columns, TV reports and video reviews to the site.

Your heart is free. Have the courage to follow it…TO CSONKA'S TWITTER!

http://www.twitter.com/411wrestling
http://www.twitter.com/411moviestv
http://www.twitter.com/411music
http://www.twitter.com/411games
http://www.twitter.com/411mma



comments powered by