SPOTLIGHTS
Tremendous Tirades 02.10.14: Monday Night Raw
Posted by Steve Cook on 02.10.2014

Forget Cena vs. Orton, give me more of Sheamus vs. Cesaro!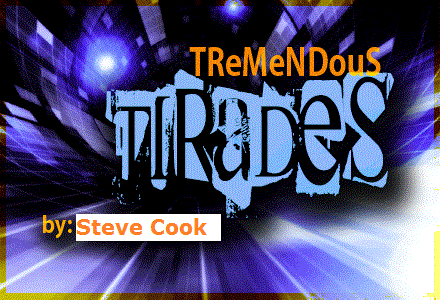 Introduction

Hi kids, it's your favorite second-string Tirader Steve Cook! Y'all know the drill, the Tirade is not a traditional recap, but more of a free-flowing analysis of the show. Kind of like the Raw Thoughts I used to do in News From Cook's Corner back in the day or the kind of stuff I'd post on Twitter nowadays, but with ratings & whatnot because that's what the people want & need. This is a review, and Larry has entrusted me with reviewing the show all fair & balanced-like. Obviously I'm a fan or why in the blue hell would I have wasted the last decade of my life writing about pro wrestling? I love it like a fat kid loves cake, but when stuff ain't right I'm gonna complain about it. It is what it is. I encourage discussion & even disagreement, in fact the more I get of each the more likely it is that Larry will continue posting my columns & podcasts.
---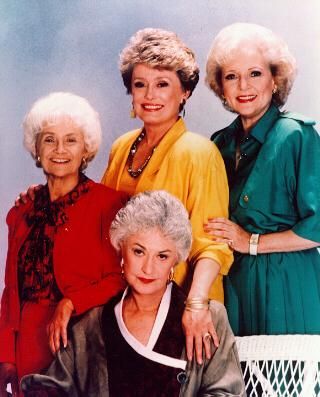 WWE MONDAY NIGHT RAW: THANK YOU FOR BEING A FRIEND
I loved The Golden Girls. I was six years old and really didn't understand most of what Dorothy, Rose, Blanche & Sophia were talking about, but for some reason I always found the show hilarious during its syndication run that led to it being on weeknights during dinner time. That show was my introduction to Betty White, and I've adored her ever since. Her turn on The Practice & then Boston Legal as Catherine Piper was tremendously entertaining. I certainly don't expect such brilliance from Ms. White this evening as she'll be working with WWE writing instead of the writing that helped bring us Alan Shore & Denny Crane, but it's great to see her here.


Raw is in Los Angeles tonight, which means they can mention where they're holding the show.


In Memory of Frank Bullock, who was a key production guy for WWE.

Talky Talky Talk: Betty White comes out with Big Show, who has recovered from Brock Lesnar murdering him at the Royal Rumble. Betty says she's going to kick some ass, which brings out The Authority. Stephanie hugs on Betty while HHH & Show glare at each other. HHH & Steph go down to the ring & yak. They are reconsidering the Elimination Chamber participants for the role of "Face of the WWE". Randy Orton meanders on down to the ring & doesn't even get to talk before Stephanie tells him to go back to the locker room and get ready for his match like a good boy. He apologizes to The Authority for being childish & selfish & things like that. At least the LA fans chant for Daniel Bryan instead of somebody that isn't here. Oh, there's the CM Punk chant. We get one of those people, as Daniel Bryan's music plays and the people start Yesing. Steph's all like "YOU NEED AN APPOINTMENT" and Bryan's all like "I outsmarted Kane last week & I want a match with him tonight!". Are there any actions The Authority condone? Also, Stephanie told Bryan to make an appointment with Kane, and later said Kane wasn't there. Typical corporate stuff. I can get behind Stephanie & Hunter becoming known as "Arrogance & Stupidity". Triple H announces that Daniel Bryan will get the night off. The fans yell "No". Dang, if the ratings go up this week we can forget about Bryan getting a good match at WrestleMania.

I enjoyed how the opening promo was sped up last week. This week's wasn't, and took 15 minutes to do something they could have done in 10 even if everybody made long entrances. Typical stuff, nothing to see here.

Rating (1-10): 6.0

Rey Mysterio, Cody Rhodes & Goldust vs. The Wyatt Family: According to Cole, Goldust & Cody have fallen on hard times since losing the tag team titles. I thought hard times were when the textitle workers around the country were out of work, got four or five kids & can't pay their wages or buy them food. I thought hard times were when the auto workers were out of work and they're told to go home. I thought hard times were when a man worked at a job for thirty years, then they gave them a watch, kicked them in the butt and told them a computer took their place, daddy. In any event, Goldust ends up as the FACE IN PERIL~! Goldust always does a good job of getting the crowd going, and Rey's hot tag goes over pretty well. Everybody doing crazy dives now. Goldust thinks he's Cactus Jack circa 1990. Rey takes a sick bump off the Sister Abigail & the Wyatts win. Bray has some words for the Shield afterwards.

Match kind of drug early but picked up real nice at the end. Lots of crazy dives, but nothing that couldn't be caught by somebody. Wyatts are picking up steam for sure, which is good to see. Rey & the Rhodes could use some direction, but they, especially Rey, are popular enough to survive brief dry spells like they're on now so they can build up other people that need it.

Rating (1-10): 7.5


We see a video of Roman Reigns' Royal Rumble performance. Then Renee Young talks to the Shield about the Wyatts. I think Roman Reigns intimidates Renee Young in the way that shall not be spoken. Dean Ambrose issues an open challenge tonight for his U.S. Championship, in case people forgot he still had the belt.


I can only hope that Big Daddy Yum Yum accepts the open challenge. Who is Big Daddy Yum Yum? Well…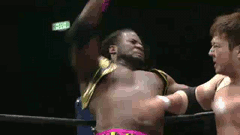 The guy that's getting chopped.
Betty Young is with the Total Divas. DAMN IT VICKIE, DO NOT STAND IN FRONT OF EVA MARIE. The New Age Outlaws drop by and invite Betty for some tea. Apparently somebody wanted to play a prank on her & they will protect her. This should be comedic.

Santino Marella (w/Emma) vs. Fandango (w/Summer Rae): Emma has some very loyal fans due to her work in NXT, and they were very unhappy with the majority of people that said her segment last week wasn't great. I think it comes down to people being more accepting of bad dancing that has explanation than bad dancing that is just bad dancing. The piped in crowd noise for the flashback from next week is pretty funny. I can't really delve into this any further since Summer Rae is here and requires my attention. The Miz is also here, and he's not happy because he's not booked. His line about Santino's act being older than Betty White is fairly accurate. Either way, Fandango hits the Alabama Jam & gets the win. Not much to this, but at least the guy that might have a future won.

Rating (1-10): 5.0


Byron Saxton is the newest member of the Raw announce team & he interviews Sheamus. Sheamus is happy to be back. I'm happy he's back too, as long as he doesn't get booked against Daniel Bryan at WrestleMania. Happy Byron's getting another shot too, he was decent enough on ECW back in the day.

Christian & Sheamus vs. The Real Americans (w/Zeb Colter): I think Christian's face might be even less fit than Daniel Bryan's for Face of the WWE. Zeb is mad that these two foreigners snuck back across the border & were rewarded for their criminal behavior. CESARO GETS THE MIKE! He says he will be the first Real American World Champion. I would be very cool with that, and I don't think I need to make the point that Antonio Cesaro is a big star waiting to happen…but yes, he is. Sheamus & Cesaro throwing some lumber! I like it! "We the People" received a louder chant than "CM Punk" did earlier, and Cesaro's getting the Yay treatment against Sheamus's Boo. Good stuff. I want Sheamus & Antonio Cesaro to have an extended feud. Christian gets the hot tag & runs through his offense on Cesaro. SUPER EUROPEAN UPPERCUT gets a two count! Swagger Bomb followed by a double stomp from Cesaro only gets 2! Damn, they're bringing out the heavy artillery…CESARO SWING! Christian barely beats the ten count to get back in the ring. Sheamus gets the hot tag and Swagger's in trouble. That shoulder block in the corner hurt me watching it! Ten clubberings! Cesaro breaks up the Brogue kick, gets some clubbering, but Swagger breaks that up with the Patriot Lock! Christian breaks that up, swinging DDT to Cesaro on the floor! Brogue kick by Sheamus finishes off Swagger!

Damn that was a fun tag team match. Cesaro is ruling the world right now, Christian & Swagger are more than capable of holding up their ends, and Sheamus…well, Sheamus is a lot more fun in the ring than a lot of people give him credit for. I think his character makes a lot of people, myself included, sometimes grow bored with him, but when he has matches like this it's really tough to complain about him. I don't want him vs. Bryan at WrestleMania because it would seem like a letdown in a lot of ways for Bryan's story, but sometime after? Sure.

Rating (1-10): 9.0


John Cena talks to Renee Young about Randy Orton & about how the WWE Network & the support for Daniel Bryan & the new WWE Superstars is changing things. The match tonight is about their future. He will close the rivalry with Orton by beating him. I fear this is wishful thinking. Certainly the part about the Cena/Orton rivalry being over must be wishful thinking.


30 Seconds of Fury featuring Batista. Which works because that's as long as he can last in the ring these days.

Dolph Ziggler vs. Alberto Del Rio: ADR remembers his feud with Ziggler from many months ago and targets Ziggler's head early on. Not that anybody else remembers, but it's a nice nod to history. Ziggler gets some offense early but it's not too long before ADR finishes him with a kick to the head. Good start, but that's all it was.

ADR applies the cross-arm breaker afterwards, which brings out Batista! Watching Batista move around after watching Ziggler move around is jarring. Del Rio gets Batista Bombed through the announce table. Play some Saliva!

Rating (1-10): 4.0


The Bellas dress like flight attendants for a WWE Network commercial. I have no idea what one thing has to do with the other, but I like it.


HHH talks to Batista about how this is a publicly traded company now and it's his neck on the line. HHH books Batista vs. Alberto Del Rio at Elimination Chamber.


Lita is your next WWE Hall of Fame inductee. As far as WWE Divas that aren't already in go, she's the best choice. I wonder if CM Punk walked out because he heard about this.


Road Dogg attempts to drug Betty White. She's a little too smart for that though, and switches tea cups with Billy Gunn. I have no idea why this would be a thing other than somebody thought it would be funny for Billy Gunn to take a laxative. Maybe I'm just too old for this shit…which means everybody involved in this skit is way too old for this shit.

Ryback & Curtis Axel vs. The Usos: Road Dogg & Billy Gunn have come out to commentate for this match. Road Dogg makes a Samoan Swat Team reference. I wish Ryback was as interesting in the ring as he is on Twitter. Billy Gunn looks a little ill. It's really tough to care about this when it's leading up to Billy Gunn getting sick. I mean, God bless them, these guys are trying, but it's a losing battle. Axel busts out his dad's bump off a kick to the leg. Usos get the win, Road Dogg yells & screams, and Billy runs to the back holding Mr. Ass. OH THE HILARITY. HA HA HA HA HA HA HA HA HA HA. Next.

Rating (1-10): 1.5


You know, I was worried that the tag team division would go to shit once they broke up the Shield & the Rhodes boys…but this is ridiculous.

United States Championship Match: Dean Ambrose vs. Mark Henry: In retrospect, maybe Dean shouldn't have issued the open challenge on a night where Mark Henry was returning but nobody knew what he would do. Not one of his smarter moves. Ambrose suffers early on but then sees that Mizark has his previously injured elbow taped & works it over. Henry comes back and appears ready to win the belt, but Rollins & Reigns disallow that. Reigns spears Henry on the floor. Not much of a return for the big man, sad to say.

Tough to expect much from Henry in a singles match at this point, but even by those lowered standards this was just there.

Rating (1-10): 5.0


The Wyatts come down & stare down the Shield. Will they fight? Reigns enters the ring, Bray decides against it & the Wyatts leave. As I said last week, it's a shame these two groups can't feud for more than a month.


LOL Stephan Bonnar UFC Hall of Famer. Still makes me giggle.


Bobo Brazil gets a video for Black History Month. He's probably kind of forgotten by today's generation, which is a shame because he was a real trailblazer for non-white performers.

Cameron & the Bella Twins vs. AJ Lee, Asana & Alicia Fox: I was wondering why Cameron was the Funkadactyl in the match until I remembered that Aksana tried to take Naomi's eye out last week. Yikes, the Bellas do not need to be doing Hardy Boyz spots. Bad idea. Eva Marie is in the corner of the faces here, so good luck expecting me to pay attention to the match. It's a pretty typical match. Cameron's hot tag offense is interesting. Oh I hope she's getting the next Diva vs. AJ push. She Girl Bye DDTs Aksana for the win, so…maybe? I like how the faces are all about making saves on pins & AJ never has a fuck to give.

Rating (1-10): 4.0


Eva Marie picture because it's been awhile since I've used one.
Aleksander Rusev & Lana cut a promo. I obviously need to do more research into this Lana character. Since I'm forced to do a Wrestling Hot 100 column every year it's kind of something I have to do.


Kane appears even though he was placed on administrative leave & received a letter of reprimand. He claims the Authority had nothing to do with his actions last week, but gets cut off by Daniel Bryan & his music! TEAM HELL NO EXPLODES! Bryan slips out of a choke slam, sends Kane over the top rope, dives on him & kicks him into the crowd! YES YES YES YES YES YES YES!


Crap, now when the ratings drop in the 3rd hour again they can say it's because Bryan made everybody turn Raw off before Cena vs. Orton. WE CAN'T WIN!


Betty White thanks WWE for having her & then presents the main event, which makes people excited until they remember what it is.

John Cena vs. Randy Orton: I'm guessing the crowd reaction won't be as harsh as it was in Pittsburgh, so this should go better than the Rumble. When did the announcers get a new table? I guess now that the Spanish guys aren't around they have extra announce tables to use. The Twitter crawl found somebody tweeting that Randy Orton is one of the greatest wrestlers of all time, so I guess those people actually do exist. So…the match. Have you seen these guys wrestle before? It's a lot like that. Jerry Lawler drops a "brother", which is obviously a sign that Hulk Hogan's coming back soon. Orton does the rope-assisted DDT from the top rope, which serves to wake up some of the crowd. So now it's time to kick out of some finishers. Cena does the Famouser off the top rope & then hits the AA to get the 1-2-3. YAY JOHN CENA OVERCOMES THE ODDS. OK, there were no odds to overcome this time. And I don't know about you, but I'm really excited to see the Randy Orton title reign to nowhere continue until WrestleMania. Good times indeed.

Average match. These guys aren't bad workers or anything, but they're guys I'm not interested in watching. I realize Cena has his fans and by all accounts he does great stuff outside of the ring so I don't knock his push. Gotta give the fans what they want. Orton…well…he has his fans in the office.

Rating (1-10): 6.0


End scene.


Thanks for reading.


The Tirade


The tag match with Sheamus, Christian & the Real Americans was awesome sauce. The six-man tag was pretty cool. Other than that? Boy, this was one of those shows that was a show. Cena vs. Orton is what it is. Can I get any more of my catchphrases in? Billy Gunn shit himself, which would have been perfectly fine if it was the Attitude Era & I was still 14. We did get Eva Marie & Summer Rae appearances, so that was cool. I think I'm going to go with an average grade trending downward, but that's mostly because of the awesomeness of that tag match. Otherwise we're looking at a not-so-good to poor show here. What can I say, I look for silver linings.

Show Rating: 6.0

As a reminder, I will be going by the 411 scale…

0 - 0.9: Torture
1 - 1.9: Extremely Horrendous
2 - 2.9: Very Bad
3 - 3.9: Bad
4 - 4.9: Poor
5 - 5.9: Not So Good
6 - 6.9: Average
7 - 7.9: Good
8 - 8.9:Very Good
9 - 9.9: Amazing
10: Virtually Perfect

The final rating is not simply an average of the rated segments above. The rating takes them into account as well as the segments that are small but not scored, the flow of the show, the overall booking, build to PPV, crowd reactions, and so on and so forth.

---
Have you checked out the Csonka Podcasting Network? If you haven't, you should We run anywhere from 15-20 shows a month, discussing pro wrestling, the world of MMA, the NBA, general sports, popular TV series of the past, bad movies, battle rap, interviews, MMA & Wrestling conference calls and more! Around 10 different personalities take part in the various shows, which all have a different feel; so you'll likely find something you like. All of the broadcasts are free, so go ahead and give a show a try and share the link with your friends on the Twitter Machine and other social media outlets! Running since May of 2011, there are currently over 400 shows in the archive for you to listen to.



Steve Cook is a Gemini and enjoys drinking the occasional alcoholic beverage or nine, long walks on the beach, objectifying women and winning fantasy football championships. He graduated from the University of Louisville in 2006 & has a B.S. in Political Science with a concentration in Law & Public Policy. He has been a wrestling fan since 1990 and has been writing for 411 since August 14th, 2004; contributing nothing but headaches & utter frickin' chaos to the site. He is a living legend & the last of a dying breed.

Your heart is free. Have the courage to follow it…TO CSONKA'S TWITTER!
Follow Cook as well, it's a good time.

http://www.twitter.com/411wrestling
http://www.twitter.com/411moviestv
http://www.twitter.com/411music
http://www.twitter.com/411games
http://www.twitter.com/411mma
comments powered by