SPOTLIGHTS
411's WWE Raw Report 2.24.14
Posted by Larry Csonka on 02.24.2014

The Undertaker returned and accepted Brock Lesnar's challenge for WrestleMania, Hulk Hogan made his long awaited return to the WWE, the Wyatt Family attacked John Cena and more! Check out 411's complete WWE Raw report for all the details!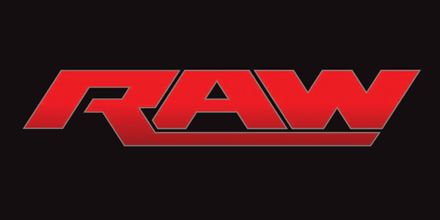 WWE Raw Pre-Show (From The WWE Network)
The WWE Network launched today, and along with that, the first Raw pre-show will air. I will provide some notes for the pre-show prior to Raw each week, and notes from the post show after the show ends. Thanks for reading.


Josh Matthews, Booker T, Alex Riley and Ric Flair are here for the first ever pre-show. We're 41 days away from WrestleMania.


Booker T discusses Hulk Hogan returning tonight, for the first time in seven years. If you missed the news, Hogan will be the host for WrestleMania 30. On the post show, Hogan will appear for an interview.


We have pyro in the background as they are taping Superstars matches. Kofi's on his way to the ring as they discuss Hogan's return. Flair wants to see Cena get revenge on the Wyatt Family, while Riley wants to see how Bryan responds to Kane's actions.


We get some live action, as they show us some of Kofi Kingston vs. Damien Sandow, which is being taped for Superstars.


Back from the match, and the panel discusses the Wyatts vs. Shield match from last night. The match was rather awesome, so make sure you see it.


The panel praises the match and Flair singles out Roman Reigns for praise, adding that he feels he is ready to break away and be on his own.


We return to the ring to see Kofi defeat Sandow with a small package.


Lawler interviews Kofi and asks him about having momentum for WrestleMania season. Kofi says it was huge and the crowd is amazing.


Booker says he has always liked Kofi as they try to sell the victory as a huge deal.


Talk now turns to the Del Rio vs. Batista match. Oh boy, they will rematch tonight. Flair says that Del Rio should leave this alone and take his career in another direction. And guess what? They are rematching tonight. Cody and Goldust make their way to the ring in the background. And now Los Matadores make their entrance.


Besides the initial delay in registering, the Network has worked very well for me thus far. Let me know how it has worked for you if you got it.


Josh Matthews discusses the rumors that Brock Lesnar is appearing tonight, and we see footage of Show vs. Lesnar from the Rumble.


Flair says if Lesnar is returning tonight, everyone is on notice. The panel agrees with him.


Renee Young is with Brad Maddox backstage. Maddox is about to talk and Christian and Sheamus are having an argument backstage. Maddox interrupts them and says they can settle this in the ring, on Raw tonight.


Booker says Christian needs the win more, but feels Sheamus will beat him down. Flair says Christian isn't afraid of anything, while Booker says Sheamus is working for a WWE Title shot.


The panel discusses the Elimination Chamber match from last night. Alex Riley felt Daniel Bryan was about to win, while Booker disagrees. Booker knew Orton would win, while Flair says the best man won. Riley brings up Riley entering last, and Booker says it was simply luck. Riley thinks there is a conspiracy there. Talk turns to the Wyatt Family appearing and costing Cena his shot.


The pre-show ends as they hype the new era in the WWE.

---
411's WWE Monday Night Raw Report 2.24.14
Michael Cole welcomes us to the show.


Hulk Hogan is here to kick off the show. Hogan gets a big reaction as you'd expect, and says he is here to let us now that tonight marks a turning point in his career, because he is officially home. 30 years ago he was involved in the first WrestleMania, and history was made that day, and history is being made today with the "WWE Universe" and the WWE Network. He is proud to say that the Hulkamaniacs were a huge part of that. All day long he has been walking around like a proud father knowing that this will be immortalized. He can watch Sammartino matches, HBK matches, Austin matches, and he can watch the Rock. But the most important thing is the then and now and future of the WWE Network. And the future is WrestleMania 30 brother. With this as the turning point and he being home, he wants us to know that he is the host for WrestleMania 30. Whatcha gonna do, when Hulakmania, the WWE Network and WrestleMania 30 runs wild on you? He poses.


Cole promotes the Network along with JBL and Lawler.


Daniel Bryan will face Kane tonight, as well as Batista vs. Del Rio and Christian vs. Sheamus.


Brock Lesnar is rumored to appear tonight.




Batista vs. Alberto Del Rio


Batista attacks at the bell, takes Del Rio to the corner and beats him down with rights. Slams him to the corner, and then hits a short armed clothesline. The crowd is already hating on Batista. To the floor and Batista slams Del Rio to the barricade and then slams him to the ring apron. Back into the ring they go, and as Batista gets back in Del Rio connects with a kick and then takes control, beating down Batista with rights. Suplex try by Del Rio, countered into a suplex by Batista. Batista clotheslines Del Rio to the floor, follows but Del Rio clips the leg and knocks Batista to the floor. Del Rio then slams him to the steps…



~commercial time~



Back from commercial as Del Rio lays the boots to a downed Batista. Batista is able to sidestep a charge and Del Rio flies to the floor. This gives Batista some time to recover, Del Rio to the apron and stun guns Batista. Del Rio to the top, cut off by Batista, and rights by Batista follow. Batista up with Del Rio, superplex connects. BOTH men are down, the ref counts, and Del Rio up first. They trade rights as Batista gets to his feet. Sidekick by Del Rio, but Batista back with clotheslines and a powerslam for 2. Del Rio is able to fight back, hits the divorce court and then drops the kneepad down. Knee to the head by Del Rio, Batista to the corner. Del Rio charges and misses the corner splash. Spinebuster by Batista. Rope shake follows, Orton's music now hits, which distracts Batista. Del Rio with a roll up and PINS BATISTA!

OFFICIAL RESULT: Alberto Del Rio @ 10:00 via pin


Orton apologizes for the interruption, and says they go way back. He adds that Batista losing to Del Rio is funny, almost as funny as the reaction from the WWE Universe to his return. They don't like you very much. Orton says that Batista is likely sorry he came back. We get some CM Punk chants, and Batista says Orton is wrong. He then says he loves this business to a chorus of boos. Something else he loves is that the crowd has a voice, so if they cheer him, fine, and if they boo him, he returns the favor. This is called being real and honest, something Orton knows nothing about. The only thing that matters is that he will go to WrestleMania and beat someone he used to be friends with, but is now a whining suck up. You're looking at the next WWE Champion, DEAL WITH IT.


Cesaro faces Big E next.




Non-Title Match: Big E © vs. Cesaro


Lock up to begin, off the ropes and a series of counters leading to a shoulder block by Big E. Cesaro to the floor, regroups and gets back into the ring. Lock up again, go behind by Cesaro and a takedown. Big E powers up to his feet and escapes, they trade shots along the ropes. Knees by Cesaro follow, off the ropes and an overhead belly to belly connects on Cesaro. Another overhead toss by Big E, and then the shoulder block in the corner. He hits another, and then covers Cesaro for 2. Big E now works the arm, Cesaro to his feet and escapes. Rights to Big E, uppercut and then off the ropes and a clothesline and then big boot by Cesaro. Cesaro works a Chinlock to ground Big E, but Big E to his feet. They trade shots, to the corner and a forearm strike by Cesaro. Off the ropes, caught by Big E, side back breakers for Big E. Three of them in a row and a cover for 2. Big E goes back to the arm, but Cesaro head butts out of that. Side headlock takedown by Cesaro, Big E works to escape, off the ropes and Cesaro catches Big E and hits a tilt a whirl back breaker for a close 2. Cesaro is just stupid strong.



~commercial time~



Back from commercial as Cesaro works the arm of Big E. They trade rights, uppercuts by Cesaro now lighting up Big E. Off the ropes and a press slam by Big E! Big E charges Cesaro, who sidesteps and Big E crashes into the steel post, Cesaro covers for 2. Running double stomp by Cesaro and another cover for 2. Rapid-fire uppercuts from Cesaro and then a running one connects, and a cover gets 2. Big E fights back, looks for the big ending, countered, powerslam by Cesaro gets 2. Gut wrench suplex by Cesaro follows, and another cover gets 2. Cesaro back to the side headlock, Big E is able to get back to his feet, and they trade shots. Rights for Big E, uppercuts for Cesaro. Off the ropes, and the sleeper by Cesaro. Big E rolls him off of his back, and then gets a clothesline. Another, and then a belly-to-belly suplex by Big E. Running splash by Big E and the cover gets 2. The straps are down, big ending countered by Cesaro and TOSS UP UPPERCUT CONNECTS for a close 2! Cesaro looks for the giant swing, but Big E kicks out of that. Big E then about decapitates Cesaro with an STO and covers for 2. Cesaro tosses Big E to the floor, the ref holds Cesaro back and Big E is able to fight off Swagger on the floor. Big E back in, but Cesaro double legs him and SWING TIME. Swagger then runs in and applies the ankle lock on Big E for the DQ.

OFFICIAL RESULT: Big E @ 16:00 via DQ


Cesaro and Colter are not happy about this. Big E attacks Swagger, Cesaro makes the save and hits the neutralizer on him (Big E landed badly). Swagger isn't exactly happy about that.


Highlights from last night's Elimination Chamber match.


Cena addresses the Wyatt Family next.



John Cena is here. Cena says it is spectacular to see Hulk Hogan back and hosting WrestleMania 30. He agrees with Hogan that tonight will be remembered, because Raw 1083 is live and so is the WWE Network is live, and the future is now. For the last few weeks, he has been sending a message for someone to go through him and carry the WWE into the future. Now he knows there is mixed emotions there, but this is about respect and the future of the business has to go through him. And when you talk like that you make yourself a target, so enter Bray Wyatt. Wyatt has caused a stir, and he knew that he would come face-to-face with he and his family sooner rather than later. Last night he cost Cena his shot at main eventing WrestleMania 30. That is a bold move Mr. Wyatt, would you care to try again?

The Wyatt Family appears on the tron, "Green Bay, We're here!" They make their way to the ring, and Bray takes a seat in his rocking chair. He says this world has an infection, a virus as a human race. And through the troubling time, it makes sense that Cena would paint himself in the middle, what would the world be without their hero, their knight in shining Armour to save the day. But people like Cena are hollow, filled with empty promises. Promising to keep them safe and that everything will be all right as long as he is around. LIAR! You're a liar John Cena, this is a terrible world. You stand for these illusions, while Bray stands for everything that is real. Cena says the future has to go through him, and he agrees. Bray introduces himself, and they are the reapers that bring death to this era of lies. Cena then introduces himself and says if they enter this ring, they will be starting something that they cannot finish. Cena prepares for battle, and the Wyatts attack. Cena tries to fight them off, but the numbers game is too much for Cena. Bray holds back his men. Cena looks to be hurt as the trainer was checking him from ringside and he was not walking on his left leg. He tries to fight but gets beat down. He gets to his feet again and Bray wipes him out with the charging cross body. Bray poses over a fallen Cena.




Cena was stretchred out during the commercial break.



Christian vs. Sheamus


This was set up on the Raw pre-game show. Lock up to begin, and Sheamus overpowers Christian and tosses him to the floor. Christian back in, lands some shots to Sheamus, which just pissed him off so he lights up Christian with rights and then covers for 2. Knees to the back by Sheamus, trying to ground Christian. Christian to his feet, but a clothesline by Sheamus takes him to the floor. Christian trips up Sheamus, pulls him to the corner, but Sheamus is able to pull Christian into the post. Back into the ring, knee drops by Sheamus connect. A running knee drop follows. Christian to the apron, Sheamus tries to rip off his nose with the old beer tap, and then looks for the clubbing chest shots. Christian fights back, stuns Sheamus off the ropes and then goes to the second rope. A dropkick connects and a cover gets 2 for Christian. Knee to the gut by Christian, Sheamus to the apron. Christian tries to slam him to the post, Sheamus battles back and then tosses Christian to the floor. Sheamus with the shoulder block off the apron and he is in control…



~commercial time~



Back from commercial as Christian knocks Sheamus off the ropes, and he falls to the floor. Christian rolls him back in and gets a cover for 2. Christian with shots to the ribs of Sheamus, working him over following the big frog splash from last night. To the corner and Christian works a waistlock and takes Sheamus to the mat. Cole says that Cena is in the trainer's room and is being evaluated. His knee has a lot of swelling. Sheamus fires back with rights, but Christian gets the abdominal stretch. Sheamus escapes with elbows and then uppercuts. Christian back with a boot and then trips Sheamus into the ropes. Uppercuts from the floor by Christian, and he heads up top. Christian MISSES the cross body as Sheamus rolled out of the way. High knee by Sheamus, axe handle smashes follow. Christian tosses him to the floor, Sheamus back to the apron and eats a knee from Sheamus. Sheamus lands the clubbing shots to the chest, and then the slingshot shoulder block gets 2. Sheamus looks for the cloverleaf, Christian escapes with a shot to the ribs. To the second rope, Sheamus over and pulls him off and then applies the cloverleaf. Christina fights for and gets the ropes. Christian rolls to the floor, Sheamus follows and lays chase. Back in, and Christian catches Sheamus with kicks to the ribs. Killswitch try by Christian, countered, but a sunset flip by Christian gets 2. Slam by Sheamus, and a cover gets 2.Both men are down, Sheamus to the corner and pulls himself up to his feet. Sheamus looks for the brogue kick, misses and Christian with a boot to the face and then to the second rope but leaps off into a brogue kick. Check please.

OFFICIAL RESULT: Sheamus @ 15:00 via pin


More WWE Network hype.


We see Daniel Bryan having an altercation with the Authority before Raw tonight. Renee Young was interviewing them about the Network, and Bryan crashed the party and claimed he has been constantly crewed since Summerslam and stated he would fight Triple H at WrestleMania. Triple H said he will try to find him a spot on that card, but they had this talk about him not being an "A+ Player". Stephanie says he has to face Kane tonight.



Did you know that the WWE Network launched today?


We get a Black History Month video package for The Soul Patrol of Rocky Johnson and Tony Atlas.


The Shield is backstage. Rollins and Reigns want to know what happened to Ambrose last night during their match. Ambrose gets pissed off and leaves. Reigns and Rollins talk and the Wyatt Family appears. Reigns challenges Wyatt to a match with no one at ringside, and he accepts.


Josh Matthews, Booker T and Roc Flair appear from the pre-show set. They discuss the Reigns vs. Wyatt match and the Lane vs. Bryan match. Flair does the YES chants and Wooooooooooo!




Daniel Bryan vs. Kane


Kane is sporting the slacks, tank top and elbow pads. Bryan's shoulder is still wrapped up. Bryan attacks right away and lands kicks. Kane fires back, hammerlocks the arm and slams him to the corner. Bryan fights back, and lays in leg kicks to Kane. Bryan works over the knee and ties it up in the ropes and lands a dropkick to the knee. Bryan continues to focus on the leg with kicks and a leg crank. Chop block by Bryan, and then into the single leg crab. Kane makes the ropes, to the apron and works the arm of Bryan again. Kane lays the boots to Bryan, and then back to work on the arm. Kane slams the arm of Bryan to the mat and covers for 2. Hammerlock by Kane, Bryan works to escape, does with elbow strikes but Kane tosses him to the floor. He follows, but Bryan back in and a baseball slide dropkick connects. Kane cuts off the suicide dive with a right and then slams Bryan to the steps.



~commercial time~



Back from commercial as Bryan is now working over the knee of Kane. Off the ropes, big boot by Kane and a cover for 1. Kane rips off the shoulder wrap of Bryan, and works the arm in the ropes. Corner clothesline by Kane and a cover for 2. Kane continues his attack on the arm, Bryan to his feet and delivers rights to Kane. To the corner, a whip and Bryan runs up and flips over Kane and hits a charging knee strike. Bryan lays in kicks to Kane, misses the headshot and Kane then connects with the side slam and covers for 2. Kane heads up top, and Bryan cuts him off. Bryan with kicks to the knee of Kane, up top and hits the RANA on Kane and covers for 2. Bryan connects with the shotgun dropkick, and another. Kane cuts him off on the third, and then charges Bryan, but gets sent to the floor. Suicide dive by Bryan connects! Bryan then hits the shotgun dropkick on the floor, sending Kane to the barricade. Bryan rolls him back into the ring, Bryan up top and flies off with the missile dropkick. Both men are down, but Bryan kips up! Head kick to Kane and a cover gets 2. Bryan to the top rope again, head butt is stopped as Kane goozles Bryan and chokeslams him. 1…2…NO! Kane is PISSED that it wasn't three. Kane to his feet, looks to pick up Bryan, but Bryan gets the YES lock! Kane powers out, goozles Bryan again, chokeslam countered and he looks for the YES lock again. Kane shoves him away, but Bryan with the charging knee strike and that is all!

OFFICIAL RESULT: Daniel Bryan @ 16:00 via pin


Bryan gets on the mic and says he confronted the Authority. Triple H is a coward! He challenged him to a match at WrestleMania and he hid behind his wife's skirt. Ever since Triple H put on that suit, he has ignored what the fans want and doesn't care what they want. Make your voice heard. They chant YES! Are you listening? He says the crowd is chanting, so Triple H, give the fans what they want to see at WrestleMania. Triple H vs. Daniel Bryan as WrestleMania 30. YES! YES! YES! YES!



Roman Reigns vs. Bray Wyatt is official for later tonight.


Brock Lesnar is here tonight.


Summer Rae is in action next.



Batista will tell the WWE Universe what he thinks on Smackdown Friday night. Batista UNCHAINED!


We get a promo from Lana and Alexander Rusev.



Summer Rae w/Fandango vs. Emma w/Santino


They do some fence moves to begin and then shove each other. Summer rushes Emma, mounts her and lands some rights and is rolled off. Summer whips Emma to the corner, misses a charge, Emma slides in and gets a sunset flip for 2. A spin kick by Summer drops Emma and Summer covers for 2. Summer lays the boots to Emma and then chokes her out in the ropes. Summer talks trash to Santino as Summer chokes out Emma and then covers for 2. Necktie by Summer, grounding Emma. Emma fights to her feet, but Summer slams her back down. Summer now working a million dollar dream, Emma again tries to escape, does and Emma catches the kick and slams the leg down, and gets the Emma-Lock (Indian deathlock) and that is all.

OFFICIAL RESULT: Emma @ 3:00 via submission


Hulk Hogan is back, in case you missed the news.


The Usos rematch with New Age Outlaws next.




Non-Title Match: The New Age Outlaws © (Dogg and Gunn) vs. The Usos (Jimmy and Jey)


Dogg got on the mic and asked them what the hurry was, because we knew the outcome already. Dogg asked them to leave so that they could do their introduction. As they finished, the Usos attacked because the bell already rang. Dogg got laid out by a superkick. Dive onto Gunn on the floor. Superfly splash (with a crotch chop) to Dogg and that is all!

OFFICIAL RESULT: The Usos @ 1:00 via pin


The Usos celebrated.


More WWE Network hype.


Roman Reigns makes his way to the ring.



Cena was taken to a nearby medical facility to get his knee checked on.



Roman Reigns vs. Bray Wyatt


Reigns and Wyatt agreed that this would be one on one, with no one at ringside. They stare down, and Reigns takes center ring. They circle and trade rights, sending Wyatt to the floor. Wyatt regroups, back into the ring and they lock up. Reigns powers Wyatt o the corner, but Wyatt with a boot to the gut and then a head butt. A right by Wyatt follows, off the ropes and a shoulder block takes down Wyatt. Elbow drop follows and covers for 1. Right to the gut by Reigns, palm strike follows and Wyatt to the floor. Wyatt back in, boot to the gut again and then rights by Reigns. Throat strike by Wyatt and then grinds Reigns' face along the top rope. Wyatt works the Chinlock, Reigns to his feet and elbows out. Boot by Wyatt, off the ropes and a shoulder block levels Reigns. Wyatt slams Reigns to the corner and follows with a right. Reigns then reverses a whip and sends Wyatt to the corner and then tosses him to the floor. A clothesline by Reigns connects and levels Wyatt.



~commercial time~



Back from commercial with both exchanging strikes, a slam by Wyatt and then the running back splash connects. Running kick to the face by Wyatt, and then a head butt to the chest and rights by Wyatt all connect. Reigns fires back with rights, Wyatt then hits a suplex and makes the cover for 2. Crowd chanting random shit like "Randy Savage and CM Punk" now. They exchange strikes against, and then Wyatt wipes Reigns out with the charging cross body and covers for 2. To the corner and rights by Wyatt, he charges and hits the corner splash. Tries again but Reigns sidesteps him and Wyatt crashes to the corner. Reigns with a kick to send Wyatt to the mat, and then hits a flying clothesline and corner clothesline. Rights by Reigns follow and the ref breaks them up. Reigns to the floor and gets the dropkick onto Wyatt who was hanging through the ropes. Reigns backs off and sets, Superman punch coming, but the Wyatts gimmick hits and they appear at ringside. Rollins out, hits the ring and dives onto Harper and Rollins. Wyatt rolls up Reigns for w. Reigns misses a charge and eats steel post. Rollins is getting beat down until Ambrose makes the save. SUPERMAN PUNCH to Wyatt! Reigns fights off Harper and Ambrose in attacking Wyatt for the DQ.

OFFICIAL RESULT: Bray Wyatt @ 14:00 via DQ


The Shield and Wyatts brawl and the Shield clears the ring to stand tall.


Heyman talks with Lesnar backstage. Heyman asks him not to tear anyone or thing apart tonight. They walk.



Brock Lesnar and Paul Heyman make their way out to the ring. There is a table set up in the ring for what looks to be a contract singing. Heyman introduces himself as the advocate for the #1 contender for the world title and man who should be main eventing WrestleMania, Brock Lesnar. Tonight is a big night for the WWE, but Lesnar is not in a good mood tonight. It has become apparent to us al that Randy Orton vs. Batista should get their match out of the way and the winner should face Lesnar for the title at WrestleMania. The Authority stated that Lesnar has been given an open contract for WrestleMania. They look at this as a consolation prize. And that's how WWE gets you, you can have anything you want, just not what you want the most. Lesnar wants to be the best. He conquered the NCAA, conquered the WWE as the youngest champion, and conquered the UFC when he became the heavyweight champion. And now he wants to conquer WrestleMania and have one title hanging from each of his arms. But the Authority will not give him that. But you can't play this game with Brock Lesnar. The contract doesn't mean anything to Lesnar because he wants to make history. Heyman says no thank you, and Lesnar doesn't have to choose an opponent. They will give him history to conquer or Lesnar will not be at WrestleMania.

GONG!

Undertaker appears from the smoke and makes his way out to the arena. Undertaker slowly makes his way to the ring as Lesnar and Heyman sell the shock that he is back. Undertaker and Lesnar go face to face in the middle of the ring to loud Undertaker chants. Taker looks to the WrestleMania sign and then back at Lesnar. Lesnar shakes his head in agreement and Heyman hands him the contract. Lesnar signs the contract and hands the pen to Taker. Heyman says is Taker signs he may have the match with Lesnar at WrestleMania. Taker stabs the pen through Lesnar's hand into the contract, and then chokeslams him through the table. So he accepts then. The crowd loves it as Taker stares to the WrestleMania sign and looks down on Lesnar…


Stay tuned for coverage of the post-game show!

---
WWE Raw Post-Show (From The WWE Network)
The post show begins with Taker exiting the arena and Heyman checking on a fallen Brock Lesnar in the ring. Matthews, Booker T, Alex Riley and Flair are back again. They put over the return of the Undertaker and the big match being signed for WrestleMania.


They will have an interview with Hulk Hogan later.


Renee Young is backstage waiting to talk with Lesnar and Heyman.


They discuss Hogan's WWE return and how big it was for the company on the day that the Network launched.


Referees and trainers are checking on Lesnar in the ring following the chokeslam through the table. Booker says that Lesnar is 265, and says he could have a "lower back issue" from going through the table. They note that usually the people that mess with Lesnar look that way, but never see Lesnar in that condition. The trainers are holding a towel around the hand, pretending that the pen is still lodged in Lesnar's hand, ok, that was cool.


Byron Saxton is backstage and gets comments from Ziggler and Woods on the return of Hogan and Undertaker. Woods says Taker is insane because he stabbed Lesnar in his hand with a pen.


We see Lesnar walking to the back under his own power. Booker and Riley discuss that Lesnar needs to recover in the next 40 days to be ready. It's on like a pot of neck bones according to Booker T.


We now get an update on John Cena. We get a replay of the segment where Cena called out the Wyatts. We also see footage from off air, where Cena discusses hearing the knee "pop or something" and that he couldn't put weight on it. Tom Phillips is backstage and caught up with the WWE doctor. He says that Cena is at the hospital for further evaluation. Cena is "refusing" an MRI.


The panel says that Cena put himself in a bad situation by calling out the Wyatts.


Renee Young interviewed Hogan shortly after his return segment. Hogan was pumped up to be out in front of the crowd. She welcome shim back and he say sit is cool to be home with WWE, and it just makes sense to be back. He will host WrestleMania 30, and to host Mania, this is the biggest moment of his career. He can't wait to feel the SuperDome rumble. Whatcha gonna do brothers?


Tom Phillips is with Kane backstage and asks Kane about terrorizing Daniel Bryan. He says he has no reaction to this and walks off.


Riley says they all knew that this was coming, but they get cut off as Renee is backstage looking for Lesnar. Lesnar and Heyman appear and she would like a quick word. They blow her off and keep walking.


Back to the panel and they are amazed that Heyman had nothing to say. Booker is excited for Taker vs. Lesnar.


On Friday, Batista appears on Smackdown for the first time in four years.


End scene.


Thanks for reading.






Have you checked out the Csonka Podcasting Network? If you haven't, you should We run anywhere from 15-20 shows a month, discussing pro wrestling, the world of MMA, the NBA, general sports, popular TV series of the past, bad movies, battle rap, interviews, MMA & Wrestling conference calls and more! Around 10 different personalities take part in the various shows, which all have a different feel; so you'll likely find something you like. All of the broadcasts are free, so go ahead and give a show a try and share the link with your friends on the Twitter Machine and other social media outlets! Running since May of 2011, there are currently over 500 shows in the archive for you to listen to.



Larry Csonka is a Pisces and enjoys rolling at jiu jitsu class with Hotty McBrownbelt, cooking, long walks on the beach, Slingo and the occasional trip to Jack in the Box. He is married to a soulless ginger and has two beautiful daughters who are thankfully not soulless gingers; and is legally allowed to marry people in 35 states. He has been a wrestling fan since 1982 and has been writing for 411 since May 24th, 2004; contributing over 3,000 columns, TV reports and video reviews to the site.


Your heart is free. Have the courage to follow it…TO CSONKA'S TWITTER!

http://www.twitter.com/411wrestling
http://www.twitter.com/411moviestv
http://www.twitter.com/411music
http://www.twitter.com/411games
http://www.twitter.com/411mma




comments powered by