SPOTLIGHTS
411's WWE Raw Report 3.03.14
Posted by Larry Csonka on 03.03.2014

Daniel Bryan battled Batista in the main event, The Usos challenged for the tag team titles, the Wyatts and the Shield had a rematch of their awesome Elimination Chamber match and more! Check out 411's complete WWE Raw Report for all the details!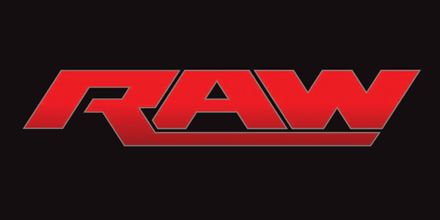 WWE Raw Pre-Show (From The WWE Network)
We're 34 nights away from WrestleMania. Josh Matthews, Booker T, Alex Riley and Hacksaw Jim Duggan are on the panel tonight. Booker T is looking forward to the Shield vs. Wyatts rematch.


The Usos get a tag team title shot tonight against the New Age Outlaws.


The panel discusses the importance of getting on the WrestleMania card, and the big payday that the wrestlers want. Booker says sometimes you have to step on some toes, as we hear the first CM Punk chant of the broadcast.


We get highlights from last week when Daniel Bryan confronted the Authority.


Renee Young interviewed Bryan earlier today as he and Brie arrived at the arena. Bryan will be facing Batista tonight, and he says he will fight who ever they put in front of him. Batista mocked the 195 pound guys as not real men, but tonight, he will show him what a real man is, and that isn't a jacked up, 245 pound, movie star wanna be.


Highlights of Batista's promo from Smackdown.


Riley says that Batista defeated Ziggler on Smackdown quickly, and because Bryan and Ziggler are similar in size, he will do the same to Bryan tonight. We get another CM Punk chant.


We get a video package for the Shield vs. Wyatts rematch.


The panel hypes the rematch for tonight on Raw, and the fact that the Wyatts seem to have the Shield's number.


Highlights of the Wyatt Family's attack on John Cena from last week.


John Cena is expected to address the WWE Universe in regards to his injury. They discuss Cena not wanting an MRI, and his ability to come back quickly from injury.


Matthews says they are in CM Punk's hometown of Chicago, but that Punk has not been seen since the Royal Rumble PPV.


Matthews hypes last week's NXT Arrival special, which if you missed it, was really good.


Riley says that the special was great, and that they made history by putting on the first live special on NXT. Booker T puts over Adrian Neville, and how he saw him five years ago and is so proud to see where he is today.


Renee Young interviews the Outlaws. They are wearing WM 30 jerseys, and discuss their match for tonight. Road Dogg wants to know how many times they have to defend the titles. They are fighting champions. The Usos snuck one by them last week, and tonight, they will put those young boys down. They run down the Usos, and call Renee Tanya.


Booker T says the Usos are younger, faster and motivated. Booker believes that they are future tag team champions.


We see highlights from the Superstars tapings, where Los Matadores defeated Ryback and Curtis Axel.


Jerry Lawler interviews Los Matadores. They say Lawler and Torito are alike. Why? Because Torito is horny. Lawler then says he felt that Axel and Ryback would win, and the Matadores say they love to be the under dogs. They are the greatest team of the tag, and maybe next time they talk, they will be WWE Tag Team Champion. Lawler says he loves both bulls and puppies.


Renee Young tries to get a word with Lesnar. Paul Heyman is there and wants to know what she knows. Heyman says Lesnar has a lot to say, but not right now, and blocks the door from Young. He then compliments her dress and goes into the locker room.


We get final hype for the show.


The pre-show ends.

---
411's WWE Monday Night Raw Report 3.03.14
Scheduled for tonight:

~ The Shield vs. The Wyatts
~ Daniel Bryan vs. Batista
~ Tag Team Title Match: The New Age Outlaws © vs. The Usos



Cult of Personality hits and the crowd is very happy to hear the music as they start a loud CM Punk chant, but Paul Heyman makes his way out to jeers. The crowd cheers for Punk, and Heyman says Punk deserves louder than that. The crowd gets louder cheering for Punk, and Heyman then sits Indian style center ring. He came here tonight to tell the story of a Paul Heyman guy. A Paul Heyman guy that was never truly wanted in WWE. A Paul Heyman guy that "they thought" was too small to main event WrestleMania. A Paul Heyman guy that didn't have the right corporate look, had too many tattoos, and a guy that would rebel against the system, the Authority, against the first family so much that they didn't want him since day one, and they don't want him right now. He came here to tell the story of a Paul Heyman guy who had the balls to say what no one else had too. He came here tonight o talk about a Paul Heyman guy that was born and raised in Chicago. He is Paul Heyman, and ladies and gentleman, this is his pipe bomb about CM Punk; who is not here this evening. Here is the biggest part of his pipe bomb (more Punk chants) if you're looking for him to disagree, he doesn't. No one is more upset about not getting to see Punk tonight than him. If Punk was here, he would be showing that he is the best in the world. So what happened? Why isn't Pun here tonight? Why won't anyone talk about him anymore? There is someone to hold accountable as to why Punk wouldn't put up with it anymore. And tonight, in this very ring, he will point the blame for Punk not being here at every single one of you! You can boo him all you want, the truth hurts, doesn't it? This is why he found it so much easier to lie, because people accept that so much better. When CM Punk was with him, Punk was the longest reigning WWE Champion in 25 years. And then, then you took him away from Heyman. You made Punk your hero. You wanted to give him your love, affection, respect and affirmation. And where did it get you? You took Punk from Heyman and from yourselves. He also blames the Undertaker. This all started at WM 29 when Punk couldn't beat the streak, and the downward spiral started there, and now, Heyman wants revenge. And how will he do that? How do you kill what is already dead? He wants to see the streak taken away from the Undertaker, and only one man can do that, he wants the streak beaten, Undertaker stripped of his streak, and he wants it conquered. Only one man can do that, and that is his friend and the beat incarnate, BROCK LESANR!

Lesnar makes his way to the ring, right hand taped up due to last week's stabbing via pen. Heyman shows what Taker did to Lesnar last week on Raw. We get more Punk chants as Lesnar grabs the mic. He says unlike some people he doesn't make claims he cannot back up. Taker attacked him last week, because he believes in his heart that Taker is afraid of him. Many a foe have tried to take out the streak, and they have all failed. HBK, HHH, and CM Punk; failures. At WM 30, the streak will be conquered by BROCK LESNAR!



As Heyman and Lesnar start to leave, Mark Henry makes his way out, looking for some revenge. Shit just got real. Lesnar charges, but eats a big right by Henry. Lesnar then whips Henry into the steps, and then picks up part of the steps and lays out Henry with them. Lesnar then dismantles the announce table (I think a monitor bounced into the crowd) and delivers the F5 through the table.



Road Dogg says that Chicago is not worthy of hearing his catch phrases, and refuses to do the Outlaws intro.



WWE Tag Team Title Match: The New Age Outlaws © (Gunn and Dogg) vs. The Usos (Jimmy and Jey)


Jey and Dog to begin. Punk chants as Dogg slams Jey to the corner, turning him inside out, and covers for 2. Jey rolls to the floor, selling his leg. Gunn lays the boots to him, rolls him back in and rights follow. Tag to Dogg, boot to Jey. To the corner, rights follow, but Jey now battles back with rights of his own. To the corner, reversal, clothesline by Dogg. Dogg slams Jey to the corner, lays in the boots and then tosses him over the top and to the floor.



~commercial time~



Back from commercial as Dogg is still working over Jey. Jey elbows out to his feet, tag to Gunn as Jey had a roll up and that gets broken up. Dogg continues the beat down, Jey with rights, and then lands a jumping spinkick and BOTH men are down. Tag to Jimmy, he cleans house, tosses Dogg to the floor. Rights to Gunn, sidekick to Gunn, uppercut follows. Off the ropes, knocks Dogg to the floor and then gets a Samoan drop on Gunn. Full nelson slam to Dogg. Samoan clambake to Dogg, Gunn to his feet, and Jimmy with the corkscrew moonsault press for 2. Jimmy up top, Dogg stops that, but then eats a superkick. Gunn with a roll up a with the tights for 2. Gunn hits the tilt a whirl slam for 2. Both work to their feet, boot by Gunn, fameasser countered and tag as Jimmy dives onto Dogg on the floor. SUPERKICK to Gunn! Jey up top… SUPERFLY SPLASH! 1…2…3!

OFFICIAL RESULT: And NEW CHAMPIONS The Usos @ 9:00 via pin


Aaron Paul is supposed to be here sometime tonight as a guest star.


The Divas loved the Need for Speed clip. Yup.




Non-Title Match: Big E © vs. Cesaro w/Colter and Swagger


They lock up, off the ropes and Cesaro muscles Big E around for a tilt a whirl. Big E back with the spear in the corner and then a belly to belly. Cesaro fights back and tosses Big E to the floor. Big E nails Swagger with a right, Big E back in and THE CESARO SWING~! Swagger rushes in and hits the Swagger bomb, for the DQ.

OFFICIAL RESULT: Big E @ 1:30 via DQ


Cesaro, Swagger and Colter argue. This allows Big E to sneak in and hit Cesaro with the Big Ending.


The Shield makes their way to the ring for the big six-man rematch.




The Shield (Reigns, Rollins and Ambrose) vs. The Wyatts (Bray Wyatt, Luke Harper and Erick Rowan)


Rollins and Ambrose hit dives to start things as Reigns hits a Samoan Drop on Wyatt. Rollins and Harper to begin, to the corner, rights by Rollins. Harper slips out, release German, Rollins onto his feet and tosses Harper. Suicide dove onto Harper! Over the top rope dove onto Rowan! Rollins up top, Ambrose cuts off Wyatt, but Wyatt tosses him into the ropes, causing Rollins to crotch himself. Harper tosses Rollins into the barricade…



~commercial time~



Back from commercial as Harper works a side headlock on Rollins. Rollins works to escape, but Harper cuts him off. Rollins manages to get an enziguri, both men looking for a tag, and Ambrose is distracted by Wyatt, which pisses off Reigns and Rollins gets to his corner, but has no one to tag. Rowan tags in, Rollins tries to fight back but Harper in and kicks Reigns to the floor. Rollins manages a tag to Ambrose, clothesline to Rowan. Ambrose works the knee in the ropes, hit a dropkick to the knee and a dragon screw leg whip and then locks in the figure four. Harper in and breaks that with a double stomp. Reigns tosses him to the floor, follows and tosses him into the timekeepers area. Wyatt tags in and lays out Ambrose with the Uruanage slam follows with mounted rights. Wyatt slams Ambrose to the corner, tag to Harper, clubbing shots to the chest follow. Dropkick by Harper sends Ambrose to the corner. Harper then stands on his chest and face, tags in Rowan and he lays the boots to Ambrose. Pump handle into a back breaker, and a cover gets 2 for Rowan. Cranium crunch by Rowan follows, Ambrose tries to escape, but runs into a sidewalk slam and Rowan covers for 2. Tag back to Harper, uppercuts follow. Crowd chanting for Reigns as he waits on the tag. More uppercuts y Harper, but he pulls a Nigel with the rebound out of the ropes and takes out Harper with a lariat! Both men are down, tag to Wyatt who charges in and nails Reigns off of the apron. Ambrose grabs Wyatt and hits the bulldog driver. Ambrose crawls for the tag but ROLLINS SHORT ARMS HIM and drops to the floor. Reigns wasn't to know what he is doing, and Rollins refuses to be the glue. Reigns wasn't there for him and neither was Ambrose. Reigns charges the ring and makes the save on Ambrose, SUEPRMAN PUNCHES! He and Ambrose fight off the Wyatts, Ambrose holds Harper and Reigns gets the dropkick on the apron. Ambrose then attacks Wyatt, and Reigns SPEARS Rowan across the announce table. HAPRPER DIVE onto Reigns! Ambrose to the floor and takes on Harper, but Wyatt tosses him to the steel post. Wyatt rolls Ambrose back in, Sister Abigail connects and that is all…

OFFICIAL RESULT: The Wyatts @ 14:00 via pin


Rollins is still on the ramp, looking conflicted.


Renee Young is with Batista. Batista is asked about tonight's match with Daniel Bryan. He says the YES movement is the dumbest thing he has ever seen and is amazed at what passes for a WWE star these days. These comic book fans think that a guy like Bryan can become a hero, but he will never be like Batista. They may not like it, but it is a fact. Deal with it.



Tomorrow on the LIVE WWE Main Event show on the Network, the Outlaws get their rematch against the Usos.



Fandango and Summer Rae vs. Emma and Santino


Santino and Fandango to begin. Emma then tags in, and then the keep tagging in and out because this is silly. You see, Santino was high fiving Emma, which led to silliness. Fandango puts an end to that by attacking Santino. Rights by Fandango, but now Santino back with jabs. Off the ropes, counter and a leg lariat by Fandango for 2. Suplex by Fandango, up top and MISSES the leg drop, but rolls through, Santino with the stunner. Both men down, they look for tags and Emma and Summer are in. Emma with the clothesline. Another, dances and another clothesline. To the corner, Summer misses the charge and Emma with the Tarantula. Emma hits her corner splash as Santino chases of Fandango. Emma lock applied and that is all.

OFFICIAL RESULT: Emma and Santino @ 3:00 via submission


Santino and Emma celebrate and do wacky dances.


Highlights from Sheamus vs. Del Rio on Smackdown and Christian's attack on Sheamus.


Christian vs. Sheamus is next.



Stephanie McMahon hypes the WWE Network.



Christian vs. Sheamus


They talk some shit to begin, and then Christian slaps Sheamus a few times. Sheamus then chases him around the ring, and tosses Christian to the barricade. Back into the ring they go, Christian tries to get away but Sheamus chokes him out. Slam by Sheamus, a knee drop follows and a cover gets 2. Christian comes back with a knee to the gut of Sheamus, and then chokes him out in the corner. Sheamus back with rights and a clothesline, hits the Irish curse back breaker and Sheamus covers for 2. Boot by Sheamus, charges but Christian sends him to the floor. Dropkick through the ropes by Christian and then misses a cross body dive as Sheamus sidestepped him. Sheamus slams Christian to the steps, as we get some Punk chants. Christian runs and hides behind the announce table, and we head to a commercial…



~commercial time~



Back from commercial as Sheamus pulls Christian off the ropes. Sheamus up top, fights off Christian, but then Christian tosses him off and down to the floor. Christian follows to the floor and beats down Sheamus, and then tosses him into the ring and covers for 2. Head butts by Christian, and then stomps away at him. Christian with a clothesline to Sheamus on the apron, pulls him back in and steps on his face. Rights by Sheamus, but a belly to back suplex by Christian stops that. Christian up top now, and MISSES the frog splash. Sheamus makes his way to his feet, Christian as well, sidekick by Christian, off the ropes, caught and Sheamus gets the Finlay roll. Rights by Sheamus, and then a clothesline. Spear in the corner by Sheamus, misses the knee but then tosses Christian to the floor. Looks for the clubbing shots to the chest, Christian fights out, up top and caught again and Sheamus hits a stun gun. Clubbing shots to the chest by Sheamus, Sheamus then with the knee to the face. Another knee follows and Sheamus covers for 2. Christian begs off, pulls Sheamus to the corner. Reverse DDT by Christian, he heads up top and hits the frog splash and Sheamus out at 2. Punk chants now, Sheamus pulls Christian in from the apron and hits white noise for 2. Christian with the kick to the face and sends Sheamus to the apron. Brogue kick by Sheamus from the apron and that is that.

OFFICIAL RESULT: Sheamus @ 14:00 via pin


John Cena will address the Wyatt family later tonight.



Renee Young is with Sheamus. He discusses his win over Christian, who attacks him and beats him down while yelling, "YOU THINK YOU'RE BETTER THAN ME?" They call for a trainer.




Nikki and Brie vs. Aksana and Alicia Fox


Aksana and Brie to begin. They trade go behinds, elbow by Aksana, but Brie with a snap mare. Tag to Nikki, and she covers for 2. Nikki works the arm, tags to Brie, clothesline follows and she tries to hype up the crowd. Knee by Brie, Fox distracts her, allowing Aksana to slam her off the ropes, and Fox tags in and covers for 2. Fox slams Brie to the mat, chokes her out and tags in Aksana. Kicks to Brie follow, and then repeatedly slams Brie to the mat. Tag to Fox, Brie fights back on both, but Fox slams her to the mat. Fox works the arm, slams her to the corner and tags in Aksana. Aksana lays the boots to Brie, tags in Fox and covers for 2. Fox grabs her by the hair to stop a tag, works a necktie, but Brie escapes. Leaps for a tag, caught, and Brie with the roll up, and into the tag. Nikki with clotheslines and dropkicks. Face buster by Nikki, and a backdrop follows and she covers for 2 as Aksana breaks it up. Brie in to help and hits a missile dropkick off the 2nd rope. Fox misses a kick in the corner and Nikki hits the shock treatment and covers for the win.

OFFICIAL RESULT: Nikki and Brie @ 4:00 via pin


Batista vs. Daniel Bryan is next!



Bryan makes his way to the ring to a huge ovation. He says the people of Chicago understand that they have a voice, and that they have a voice. And tonight, they will hijack Raw! He will not leave this ring until one of two things happen. We get Punk chants, and Bryan smiles. He will not leave until Batista comes down to fight, or until Triple H comes down here to answer his challenge. Last week he challenged Triple H for WrestleMania and was turned down. He goes to explain and Triple H appears along with Stephanie. The crowd chants for Punk of course. Stephanie says she admires his tenacity after all of his losses. She says after that she would be embarrassed, not hijacking the show. Bryan tells Triple H that he will not let this rest, he has been beaten and screwed, and every time he gets a shot at the title, the Shield, a screwy ref, Kane or even Triple H have al kept him from the title. He is still her, unbroken and with the people behind him. And he is stronger than ever, so Triple H, what about you vs. me at WrestleMania 30. Triple H chuckles and says it will not happen, and asks what is it with this generation. Why can you not accept your failures and inadequacies? This is an era full of excuses. If they don't make it, they never say they weren't good enough, instead they blame everyone else. They held me down, they screwed me, they buried me. The reality is, anyone that has ever failed here, it is because they were not good enough. That is the reality, your reality is that you are a B+ player, and while that angers people, B+ is pretty damn good. It's a good spot for you. But understand this, it will take more than you to get him to lace up his boots at WrestleMania. Asshole chants now. Bryan says that the people understand, and can see through your lies, that is why they chant. Because you say what is best for business and for the WWE Universe, but you don't listen. You don't listen for their desire to see people like him succeed. And the only way you will ever get to see that is if he beats the crap out of Triple H and do it at WrestleMania. Stephanie says he is compelling, and why would they listen to the people and the sea of inadequacy. She has been here for a while, and they will turn on him on a dime. The only people that won't are her and Triple H. She knows this is intoxicating to hear the chants, it goes to your head, especially considering where he came from. But if you think about it, without her family, he would have nothing. 21 trucks arrived to the arena today to make this place look like this, everything they do is for him ,provided by him. Without them he wouldn't have his shirts, the chants of his underdog persona; they made him. Bryan says her delusions of self-importance is laughable. Maybe she can wear the trunks and Triple H can wear the skirt and they can wrestle why he watches. Triple H says Stephanie would whip his ass. Also, it just won't happen. He says that this sounds like grade school, but he will not take the bait. Your little match at WM is not gonna happen fells, ok, get over it. WM is the showcase of the immortals, and this, you do not measure up. Now, get out of my ring. Bryan refuses and says it is not his ring. Stephanie says it is, and Bryan says it is the fans' ring. Triple H says that everything in this arena right now, including Bryan and the fans, belongs to he and Stephanie. He says to get the hell out of his ring. Bryan says to make him. Stephanie calls out Kane, and Bryan hits a suicide dive and wipes him out. Stephanie then calls for security and we get referees out to try and stop Bryan. Security arrives to pull Bryan off of Kane. More Punk chants. Security makes the wall so Bryan cannot get back to the ring as we get Daniel Bryan chants.




The pre/post show panel appears to talk about the show.


A sports car pulls into the arena, and Aaron Paul delivers Dolph Ziggler to the arena.



Alberto Del Rio vs. Dolph Ziggler


Aaron Paul is on commentary. Del Rio attacks at the bell, hits a flapjack on Ziggler and then mocks Ziggler and covers for 2. Chinlock by Del Rio, takes Ziggler to the corner. Misses a charge, and mounted rights by Ziggler. A neck breaker follows and Ziggler sets, the fameasser countered, and Del Rio with a tilt a whirl slam for 2. Ziggler back with a big DDT and a cover gets 2. Del Rio manages to hit divorce court on the arm, superkick follows and that gets 2. Paul stands on the announce table and distracts Del Rio, Del Rio then goes for the arm breaker, countered, Zigzag by Ziggler and that's all.

OFFICIAL RESULT: Dolph Ziggler @ 3:00 via pin


Paul celebrates with Ziggler.




Joining Jake Roberts, Lita and the Ultimate Warrior in the WWE Hall of Fame is… Paul Bearer.



Non-Title Match: Big E © vs. Swagger w/Colter and Cesaro


Big E pulling double duty tonight. Right as the bell sounds Cesaro hits the ring and hits the neutralizer on Big E.

OFFICIAL RESULT: Big E @ :03 via DQ


Swagger and Cesaro argue post match, and Cesaro says they are even. Swagger shoves Cesaro, and Cesaro double legs him and looks for the swing. Zeb tells him to be a real American and not do it, don't listen to the fans, don't do it to your brother. For the sake of the people don't do it. Cesaro stops and Colter says to help your brother up. Cesaro helps him up and Colter says to put it behind them and separate. He wants them to hug it out right here and now. We're brothers and real Americans, so do it. They hug awkwardly, and Colter wants them to pose and proclaim we the people. They do, but there is tension there.


John Cena talky time is next.



Added to tomorrow night's WWE Main Event is Daniel Bryan vs. Kane.


John Cena now makes his way out to the ring, with his left knee heavily taped and he is limping, hooray for selling the injury. The crowd chants for Punk and Cena thanks them for the warm welcome. Last week he was injured by the Wyatt Family, and due to doctor's orders he cannot have a match tonight. The crowd likes that. Cena jokes about the crowd reaction, but says that while he cannot compete, he wanted to come out here. More Punk chants. Cena says that he wanted to hear the energy and passion of an entire city. He says this building has always been special, he wrestled at WM here, Lesnar kicked his ass here, and he had a special moment at a MITB with a special someone. He has gone at it with this crowd and they haven't always seen eye to ye, but he respects this city. While they may boo him out of am arena, he always hears you, knows they are honest and that they are loud. He has listened tonight and this whole hijack business, you guys want change. He respects that, but you have to know that success is earned and change will go through him. If Wyatt thinks he is in the driver's seat, he is dead wrong. He is John Cena, he has given the last 12-years of his life to the business, and he is in the same place where is crowd started, the All State Arena. He is standing tall right here.

They Wyatts appear on the screen and Wyatt says Cena is all alone, he has this empire built around him, but can you feel the people? Cena reminds him of a racehorse that has run for so long, winning and the crowd cheering. But one day he slows down and reality sets in. But now instead of looking for the finish line, he is in the back of a barn. How long can you fend us off, because mercy is calling you by name. I am the reaper, and I will put you down. Here's a little secret, he knows what Cena is afraid of, the loneliest man is the one sitting alone in his castle. What will be left when he takes it all? Follow the buzzards…


Batista and Orton run into each other backstage, and Orton wishes him luck.



Lana appears, and presents Alexander Rusev. Awesome, super athletic.


In case you missed it, Hulk Hogan returned last week.


Hulk Hogan will be at Raw next week, and will have a WrestleMania 30 announcement.


Randy Orton makes his way to the ring.



Batista vs. Daniel Bryan


Lock up to begin and Batista tosses Bryan down to the corner. BOOtista chants now. Lock up, side headlock by Batista. Off the ropes and a shoulder block by Batista. Lock up again, side headlock by Batista. Off the ropes, and a basement dropkick to the knee of Batista. Bryan now targets the knee of Batista, and then lays in kicks to the body. He chokes out Batista with his boot, takes him to the corner and more kicks by Bryan. Bryan works the leg in the ropes, and then hits a running dropkick to the knee of Batista. Single leg crab applied by Bryan. Batista tries to power out, does and kicks Bryan away. Orton watches on. Uppercuts by Bryan, off the ropes and Batista eats a kick, but fires back with a clothesline. Batista picks up Bryan and drops him throat first on the ropes. Batista then tosses Bryan to the floor.



~commercial time~



Back from commercial as Bryan tries to fight back, to the corner, counter back flip by Bryan and hits a clothesline. Kips up, and hits s the shotgun dropkick in the corner, another, and then Batista to the floor before the third. Suicide dive by Bryan! Back into the ring they go, Bryan up top, missile dropkick connects. Bryan with kicks now, head kick connects as well and Bryan covers for 2. Bryan back to the top rope, and Triple H, Stephanie and Kane are out. Batista cuts off Bryan and knocks him to the floor. CM Punk chants now. Batista then slams Bryan into the steps. Batista then tosses Bryan into Orton. Batista tosses Bryan back in, and follows and mocks the YES chant. Head kick by Bryan and BOTH men are down. Orton in and attacks Bryan and that's a DQ.

OFFICIAL RESULT: Daniel Bryan @ 11:00 via DQ


Orton tries to RKO Batista, tossed away and Bryan hits the knee plus on Orton. Shotgun dropkick again to Batista! Kick to Kane, knocking him into Triple H! Bryan looks for a suicide dive, but Batista hits a spear on Bryan. Triple H and Kane in the ring, and Triple H pulls Kane away. Triple H grabs a mic and say she is sick of Bryan's fantasy crap. Bryan kicks Triple H in the head, but then Batista hits the Batista bomb on Bryan. Triple H takes off the suit jacket, and picks up Bryan and hits the pedigree.


Triple H, Stephanie and Kane stand tall as Stephanie mocks the YES chants. The crowd chants for Punk as Triple H's music hits.


Stay tuned for coverage of the post-game show!

---
WWE Raw Post-Show (From The WWE Network)
We see Triple H, Kane and Batista talking and then entering the ring. Orton is also there as we head up to the panel of Matthews, Booker T, Hacksaw and Alex Riley.


Riley questions Orton attacking Bryan, when he clearly wanted revenge on Batista. In the background, the Big Show's music hits. Show hits the ring and attacks Kane. He battles with Orton, Kane and Batista and then Cane's music hits and he makes the save. The panel praises Cena for rushing the ring while hurt.


Renee Young is backstage. She tries to get a word with Stephanie McMahon. Stephanie mocks the YES chant, and asks if that was an acceptance for a WrestleMania match. Stephanie says no, and says Bryan doesn't measure up to her husband, because Triple H is superior and Bryan will never be a WrestleMania main eventer.


Byron Saxton is with Curtis Axel, and asks him about the close of Raw. Axel doesn't care about Bryan. But if the Authority wants him to take care of their light work, he will gladly help. Saxton tries to interview Titus, who is hungry.


The panel says that the Authority is afraid of Bryan, and that he is an A+ player. The crowd is going wild for Bryan in the background as his music hits. Riley then says that Stephanie did make good points tonight when she said that they made Bryan.


They hype LIVE Main Event on the WWE Network tomorrow at 7PM ET. I'll be here for that. Kane vs. Bryan and a rematch between the Outlaws and the Usos for the tag titles.


We get clips of the Usos winning the tag team titles.


Byron Saxton discusses the tag title change, and says it was electric backstage. The Usos appear and are very happy about their tag title victory. They say that this is for the family and their fans. They give shout outs to the family, and go to celebrate.


Booker says the first tag titles are the hardest to win, and says they could break the Harlem Heat record.


They show Aaron Paul's appearance with Dolph Ziggler from Raw. Renee talks with Paul, who was nervous, and his boy won and he was excited. He says that the WWE fans are hardcore and passionate, and it was a very exciting time for him tonight. He comments on the Jesse Pinkman chant, and says it was great because he is proud of his work on Breaking Bad. To actually get into the ring was very cool, and knows why they do what they do, this is a cool and badass family. He then discusses Need for Speed, and says it was fun. He thanks her for the interview.


More hype for tomorrow's LIVE Main Event show at 7PM ET.


Big Show returns to Smackdown on Friday.


We get a replay of Paul Heyman's promo from the star of Raw.


End scene.


Thanks for reading.



Have you checked out the Csonka Podcasting Network? If you haven't, you should We run anywhere from 15-20 shows a month, discussing pro wrestling, the world of MMA, the NBA, general sports, popular TV series of the past, bad movies, battle rap, interviews, MMA & Wrestling conference calls and more! Around 10 different personalities take part in the various shows, which all have a different feel; so you'll likely find something you like. All of the broadcasts are free, so go ahead and give a show a try and share the link with your friends on the Twitter Machine and other social media outlets! Running since May of 2011, there are currently over 500 shows in the archive for you to listen to.



Larry Csonka is a Pisces and enjoys rolling at jiu jitsu class with Hotty McBrownbelt, cooking, long walks on the beach, Slingo and the occasional trip to Jack in the Box. He is married to a soulless ginger and has two beautiful daughters who are thankfully not soulless gingers; and is legally allowed to marry people in 35 states. He has been a wrestling fan since 1982 and has been writing for 411 since May 24th, 2004; contributing over 3,000 columns, TV reports and video reviews to the site.


Your heart is free. Have the courage to follow it…TO CSONKA'S TWITTER!

http://www.twitter.com/411wrestling
http://www.twitter.com/411moviestv
http://www.twitter.com/411music
http://www.twitter.com/411games
http://www.twitter.com/411mma







STARTING ON FRIDAY…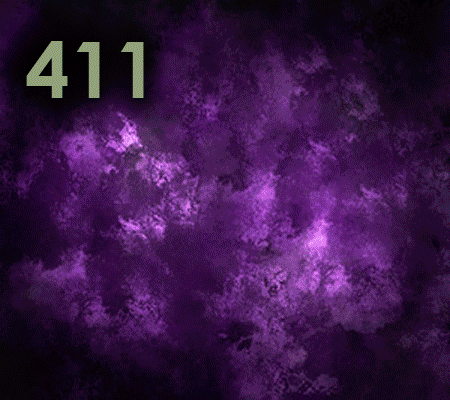 comments powered by