SPOTLIGHTS
Tremendous Tirades 03.10.14: WWE Monday Night Raw
Posted by Steve Cook on 03.10.2014

The real life Occupy Movement didn't do nothing, but WWE's Occupy Movement made WrestleMania a better show.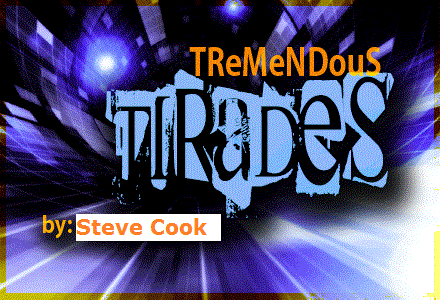 Introduction

Hi kids, it's your favorite Steve Cook! Just like CM Punk I didn't show up last week, but Jeremy Lambert was kind enough to fill in. You've got me for this week, the 17th & the 24th. Let's hope it's three weeks of great WrestleMania build & solid in-ring action!
---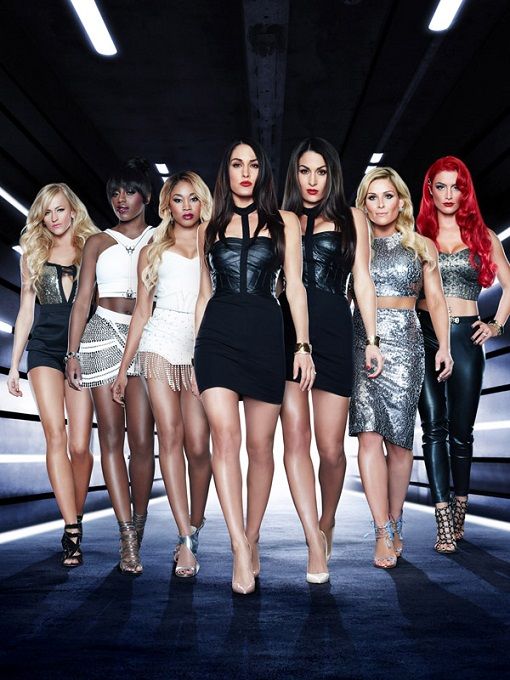 WWE MONDAY NIGHT RAW: SIX DAYS UNTIL TOTAL DIVAS RETURNS!
Yup, pretty excited about Total Divas coming back. I'm also excited that I finally finished my list of the 100 hottest women in sports media! Cheap plug? You betcha! It'll probably be on 411 pretty soon, but Lambert's site gets the first crack at it since it was his idea.

HULKAMANIA WRESTLEMANIA ANNOUNCEMENT BROTHER!: Hulk Hogan books a 30-man Andre The Giant Memorial Battle Royal for WrestleMania, where the winner will get the Andre the Giant Memorial Trophy. That's actually really awesome. Andre was the king of battle royals for most of his career.

John Cena comes out to share the ring with the Hulkster! He enters the Andre the Giant Memorial Battle Royal because he's a fan & stuff. No better way to put over a trophy than having the biggest star in the company going after it. Bray Wyatt informs Memphis that they're here & runs down Hogan & Cena for being liars. Cena sings Margaritaville like he's the Rock or something. He decides to challenge Bray Wyatt for a match at WrestleMania. The Wyatts approach the ring & Cena & Rowan have a match next!

Kina torn here. I really dug the battle royal announcement as it helps pad the WM card and pays tribute to a true legend, but it didn't seem like the Mempho crowd felt the same way. I think everybody thought Hogan's MAJOR ANNOUNCEMENT would change the main event of WrestleMania or something. So their hopes may have been dashed. Bray was good though, and I was ok with Cena reacting to him like he was a nut because…well…Bray's a nut.

Rating (1-10): 7.0

John Cena vs. Erick Rowan: Hogan is at ringside in Cena's corner while Bray & Luke Harper remain in the aisle. Rowan dominates most of it, and Cena doesn't even really get any offense before he gets the schoolboy victory. It's like he's the Rock & Roll Express or something. Bray calls off the dogs before we find out whether or not Hogan's crazy enough to take a bump, or at least try to punch somebody. Match was kinda there. I think Rowan can be something eventually but he needs some time.

Rating (1-10): 5.0


I like how Cena's bad at doing the Hulk Hogan poses. Don't wanna upstage the guy.


The Authority comes out to remind us that Daniel Bryan's actions are grounds for termination, but instead they apologize because it's best for business. They request that Daniel Bryan apologize to them later and admit that he isn't man enough to be in the ring with Triple H. If not, there will be severe consequences. They hope we enjoy the rest of the show. How nice of them! Stephanie is so patronizing that it's fantastic.


That's Graceland? I thought that was Jerry Lawler's house for a second.


Ryback will go down as the best Big Guy in WWE history after winning the Andre the Giant Battle Royal.


The New Age Outlaws are on commentary. They seem to remember they're supposed to be heels, which is nice.

Ryback & Curtis Axel vs. The Usos: Yikes, Axel just tosses Uso into the ropes like he was supposed to go out and he doesn't go through or anything. Somebody didn't know whether to wind their ass or scratch their watch on that one. Other than that this goes how you'd expect. Usos sell for a bit, get bored, kick some ass. The NAO are non-entertained by Cole, it's tough to blame them there. Nothing bad (except the one bump I talked about), but nothing spectacular either.

Rating (1-10): 5.0


Kane tells Rollins & Reigns that they will take on the Rhodes Brothers. Rollins wonders whether Kane is trying to take attention away from the fact that he lost to Bryan on Main Event & SmackDown. Ambrose & Reigns both talking some smack to Kane. Everybody in the Shield rules, by the way. I need to give special props to Seth Rollins though. When he was in the indies he was a really, really bad promo. But he's worked at it, & the WWE training system's helped & taught him, and now he's pretty damn good. He's adjusted to WWE about 10 times better than I thought he would when he was signed.

Big E vs. Jack Swagger: Yup, Big E's a good fit for the Andre Battle Royal. Big E gains the advantage, but Swagger with a pretty nice chop block. Zeb tells Cesaro to interfere, Cesaro decides not to since he thinks Swagger's got this covered, but Big E rolls him up for the 1-2-3. Yeah. Furthers the dissention in the Real American group, but this whole thing is making Big E look like the drizzling shits.

Zeb loses it & takes the jacket off! He orders them to shake hands. Cesaro goes a little hardcore with the handshake. Zeb throwing a temper tantrum was fun, other than that I didn't get much out of this.

Rating (1-10): 4.0


It's kind of cute for people on Twitter to complain about the IC title not being defended at WrestleMania again…but seriously, if WWE doesn't give a shit about the secondary titles why should you? I can't even act like I'm mad because this is the way it's been for at least a decade if not longer. I'm past caring about it.

UNDERTAKER RETURNS: Undertaker does have the best entrance in WWE, and WWE Countdown did get that right, but their leaving Kane & The Brood off the list renders it invalid. Good on Cole & JBL for saving King's horrible comment about Brock & Taker not facing off ever by saying "at WrestleMania" and not dressing him down for it. Paul Heyman comes out to put over The Streak. Austin's name gets a pretty big pop. Undertaker calls him Brock's messenger boy, & tells him to send the message that he'll rest in peace. I think the plan is for Brock & Undertaker not to appear on the same show until the last Raw before WrestleMania, which makes sense. Of course, we're just treading our wheels until then…

Rating (1-10): 6.0


DEAN AMBROSE WILL ACTUALLY DEFEND THE US TITLE ON MAIN EVENT! If that doesn't guarantee a ratings boost I don't know what will.

The Brotherhood vs. Seth Rollins & Roman Reigns: I've missed this matchup, so I've got some pretty high hopes. Cody goes on the defense early on. Goldust with the hot tag & his typical fun offense. He's only been wrestling 24 years or so at this point. Almost as long as Cody's been alive. Ambrose throws a fit at ringside before the commercial. When we return Reigns has the advantage on Goldust thanks to a vicious Samoan Drop! Cody tags in with all sorts of crazy stuff. MUSCLEBUSTER! BUCKLE BOMB & a Curb Stomp by Rollins wins it for the Shield! They're all on the same page & looking good…for God's sake I hope it stays that way. Fine match here. Not quite on the level of some of their previous efforts, but still good.

Rating (1-10): 7.0


Natalya is on commentary to build up Total Divas & her title shot against AJ on Main Event.

AJ Lee & Tamina Snuka vs. The Bella Twins : Brie with a nice knee smash to Tamina's grill. But then Tamina knocks Brie out of the ring. A shame. I don't expect AJ to actually do anything in this match, but she does actually tag in once Brie is properly beaten down. Natalya drops an old Jim Neidhardt line about being hungry & forgetting her manners, which is fantastic. She will not get a tattoo on her neck like AJ did, which is also fantastic. Nikki blocks the Black Widow, hits the Rack Bomb & gets the win! Yes! I am the only person on the Internet that will celebrate a Bella victory over AJ & it's awesome. Nikki poses with the belt, which Natalya doesn't like.

Not a bad match, especially by Diva standards.

Rating (1-10): 5.5


Renee Young interviews LL Cool J & Chris O'Donnell. They have a couple of missions for the Bellas! I bet they do.


I notice how Michael Cole puts over Bill Simmons & not the other guy in that column. Whoever they are.

DANIEL BRYAN OCCUPYS RAW: DB doesn't think the Authority was very sincere earlier. Shocking. He will fight the power! He has one word for them: NO! See, Bryan isn't a one-word wonder. He's got two catchphrases! Bryan decides he will occupy Raw & not leave the ring until he gets a shot at Triple H. People have said that before, he knows that. He's got backup! People are filling the ring! It looks like a court-rushing out there! After the commercial even more people are out there. Gonna be tough to clear that crowd, even though I think most of them are pretty weak alone. Now Bryan's trying to get people to leave the arena. Not sure that's a smart idea in Memphis. HHH sends 2 security guards. Yeah that won't work. Now Triple H tries to hit somebody's music.

It's Damien Sandow. Remember when he mattered? Bryan invites Sandow to join the Yes Movement. No, he leaves like a bitch. Bryan really wants that match with HHH at WrestleMania. Now HHH claims he's trying to protect Bryan from being successful. Be careful what you wish for, you're on! That isn't all that Bryan wants…as much as people want to see him fight HHH at WrestleMania, they really want to see him fight for the World Heavyweight Championship! So if Bryan beats HHH at WM 30, he will be added to the championship match! Oh shit! And security holds Triple H back! Haha! He agrees to it! WRESTLEMANIA IS SAVED!

So we get what most of us expected. If Bryan beats HHH, he'll be in the main event with Orton & Batista. Why not? Having the people demand it was a lot better than having Hulk Hogan demand it. Great booking move here. One of those segments that got better the longer it lasted.

Rating (1-10): 10.0


Jerry Lawler is in the ring to announce that the next match will be a Memphis Street Fight.

Memphis Street Fight: Sheamus vs. Christian: Christian's swinging that cane like he thinks he's Sandman out there! The Hardcore Icon Christian continues to work over Sheamus. JBL accuses Lawler of working things so Bryan could get what he wanted…can't say I rule that out. Sheamus actually does the Irish Curse backbreaker off the steps. That's hardcore on the man's knees. Christian gets an advantage somehow, but eventually Sheamus breaks a drum & him with the Brogue kick. My good friend Lambert was right when he said they'd wear out this match before WrestleMania…I expect them both to be in the battle royal. Not a bad match though.

Rating (1-10): 6.5


Lana introduces Aleksander Rusev. I thought he would have a match, but apparently not. "Super-athlete" sounds way too close to "Super-ugly" in her accent.

Big Show & Daniel Bryan vs. Batista & Randy Orton: Bryan takes us to the first commercial break when he hits the suicide dive on Orton. I mean…Batista & Orton haven't forgot how to work as a team. Lawler putting over "Bootista" is something else. I'm more convinced he's behind what happened tonight. Big Show does get the hot tag eventually, and that goes how you'd expect. As in Show's on the defense. I'm telling you, these Evolution guys don't forget how to work together. Bryan gets the tag, and now he's kicking like crazy. Misses the head butt, a near fall & he hooks in the Yes Lock! Batista breaks it up, Big Show comes in & eats an RKO. Batista accidentally spears Orton & eats a flying knee. Now Orton's gonna do his moves…the rope-assisted DDT, and now he's teasing the RKO. No, a backslide gets 2, a reversal, it's the Busaiku knee for a 3 count! Bryan pins the World Champion! And now I can overrate this match thanks to that because I am biased…but at least I admit it!

Rating (1-10): 8.0


End scene.


Thanks for reading.



The Tirade



We weren't sure they would actually do it. But they have officially done it. They are selling the WrestleMania PPV on the fact that maybe Daniel Bryan will wrestle twice. And if he wins the first match against the guy that runs the company he will get the world title shot. Talk about stacking the odds against a guy that the people love. I, as a Daniel Bryan guy, love it. And if he loses the first match I hope people walk out of the Superdome. And if he loses the second match I hope people walk out of the Superdome. Either way…great stuff. I'm much more excited about WrestleMania now than I was before the show.

Show Rating: 7.0

As a reminder, I will be going by the 411 scale…

0 - 0.9: Torture
1 - 1.9: Extremely Horrendous
2 - 2.9: Very Bad
3 - 3.9: Bad
4 - 4.9: Poor
5 - 5.9: Not So Good
6 - 6.9: Average
7 - 7.9: Good
8 - 8.9:Very Good
9 - 9.9: Amazing
10: Virtually Perfect

The final rating is not simply an average of the rated segments above. The rating takes them into account as well as the segments that are small but not scored, the flow of the show, the overall booking, build to PPV, crowd reactions, and so on and so forth.




---
Have you checked out the Csonka Podcasting Network? If you haven't, you should We run anywhere from 15-20 shows a month, discussing pro wrestling, the world of MMA, the NBA, general sports, popular TV series of the past, bad movies, battle rap, interviews, MMA & Wrestling conference calls and more! Around 10 different personalities take part in the various shows, which all have a different feel; so you'll likely find something you like. All of the broadcasts are free, so go ahead and give a show a try and share the link with your friends on the Twitter Machine and other social media outlets! Running since May of 2011, there are currently over 400 shows in the archive for you to listen to.



Steve Cook is a Gemini and enjoys drinking the occasional alcoholic beverage or nine, long walks on the beach, objectifying women and winning fantasy football championships. He graduated from the University of Louisville in 2006 & has a B.S. in Political Science with a concentration in Law & Public Policy. He has been a wrestling fan since 1990 and has been writing for 411 since August 14th, 2004; contributing nothing but headaches & utter frickin' chaos to the site. He is a living legend & the last of a dying breed.

Your heart is free. Have the courage to follow it…TO CSONKA'S TWITTER!
Follow Cook as well, it's a good time.

http://www.twitter.com/411wrestling
http://www.twitter.com/411moviestv
http://www.twitter.com/411music
http://www.twitter.com/411games
http://www.twitter.com/411mma
comments powered by