SPOTLIGHTS
411's WWE Raw Report 3.17.14
Posted by Larry Csonka on 03.17.2014

Triple H destroyed Daniel Bryan to close the show, the Shield attacked Kane, Paul Heyman had a special message for the Undertaker, Mr. T was announced for the WWE Hall of Fame and more! Check out 411's complete WWE Raw report for all the details!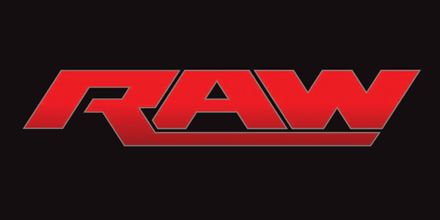 WWE Raw Pre-Show (From The WWE Network)
Josh Matthews, Alex Riley, The Miz and Jason Albert (the former Tensai) are the panel for the week. The first thing they hype is John Cena responding to the Wyatt Family, again. Talk then moves to Triple H making an appearance to address the Occupy Raw movement. We get video of that angle from last week.


Following the video package, the panel discusses whether or not Daniel Bryan can continue to out play The Game. The Miz says that the people want Daniel Bryan in the main event, and says that Triple H will do everything in his power to make sure that doesn't happen.


In a match that just finished, Natalya defeated Alicia Fox on Superstars. Lawler interviews Natalya, and Natalya is excited about her victory. Lawler brings up Total Divas, and wants some inside scoop. Natalya says that season two of the show will have several surprises. She has some plans for revenge against Summer Rae.


The panel then discusses last week's main event, featuring Batista and Orton vs. Show and Bryan. Talk then turns to the battle of former Evolution members, Orton and Batista. Miz says that Batista is fresh, which Orton is tired from the WWE grind.


Following a great video package of the segment with Hogan, the panel now discusses the Bray Wyatt vs. John Cena feud. Albert feels that Cena bit off more than he can chew, while Miz says he has faced Cena at WrestleMania and knows what Cena is all about. Wyatt hasn't been in that environment. It looks like 3MB vs. Truth and Woods going on for Superstars.


We see Hulk Hogan's announcement of the "Andre the Giant 30 Man, Over the Top Rope, Memorial, Battle Royal, Brother, Dude, Jack".


Byron Saxton spoke with Brad Maddox earlier today. He talks about the "Andre the Giant 30 Man, Over the Top Rope, Memorial, Battle Royal, Brother, Dude, Jack," and in interrupted by Damien Sandow. Sandow says that he handled Daniel Bryan's occupation poorly, and wants to be in the "Andre the Giant 30 Man, Over the Top Rope, Memorial, Battle Royal, Brother, Dude, Jack". Maddox says he is in, but that he has something to learn later.


The panel puts over the battle royal as Albert's Boston accent has taken over.


Scheduled for Raw tonight, the Real Americans face tag tam champions the Usos in a non-title match.


Renee Young is with Jack Swagger. Swagger says to carry on as the rest of the group is late. Cesaro and Colter arrive, and say that Swagger told them the interview was somewhere else. Colter plays peacekeeper, and says tonight is important as they face the tag team champions. They calm down and agree that they want to beat the champions to earn a title shot. WE THE PEOPLE!


They thank the fans for making the WWE Network such a success thus far.


We get clips from last week's Raw, where Paul Heyman interrupted the Undertaker, and then proceeded to make the streak even more impressive by being Paul Heyman.


Paul Heyman will be here tonight and will talk, which should be great.


The commentary team makes their way to the ring.


We get final hype for the show.


The pre-show ends.

---
411's WWE Monday Night Raw Report 3.17.14
Triple H is in the ring to kick off the show. He wants us to understand that when this is all said and done that it will be our fault. It didn't have to come to this. He will crush our dreams, end the YES movement and end Daniel Bryan. He is doing so because his hand was forced. He will do what he does, he will be cold and calculated, and he will end Daniel Bryan. And he will have words with Daniel Bryan later tonight.

Batista now makes his way out, walking alone in skinny jeans into the pit of danger. Batista says Triple H may have problems with Daniel Bryan, but he now has bigger issues with Batista. Who does Triple H think he is giving Bryan a shot to be in "his WrestleMania main event". Batista came back to win the title and he earned his right by winning the Rumble. He didn't come back to be in a triple threat, so what the hell was Triple H thinking. Triple H asks Batista if he thinks that Bryan really has a chance of winning.

And now Randall Orton, Esquire makes his way to the ring. Orton agrees with Big Dave on this one. Why make it even appear to be a possibility that their match could be a triple threat. Triple H says that he will speak slowly so we can understand, that will not happen, he will not lose to Daniel Bryan. He then asks if Bryan got in their heads, but Batista says not as much as he has gotten into Triple H's. Orton wants Bryan tonight, in a NO DQ match, and he will prove that he can end the problem, unlike Big Dave. Triple H makes the match. Orton then tells Batista that the people cheer Bryan is because they do not believe in Batista. Orton then says when Batista left, no one cared, and when he returned, no one cared. Batista says the people love Bryan because Orton sucks as champion. He then says he is a paper champion, and only has the titles because of Triple H. They argue as Triple H tries to keep them apart, and then Triple H bails. Batista tells Triple H to "fix this" and Triple H says he is sick of everything of here. Sick of little trolls like Bryan, sick of the fans cheering for him, and sick of Hollywood stars coming back thinking that they can tell him what is right for the business. He is sick of technically gifted guys who are so messed up that they cannot win a match without Triple H holding his hand. Maybe the old man was right, the only one you can trust is yourself. There will be a triple threat match at WrestleMania. Because when Triple H beats Daniel Bryan, TRIPLE H will be the third man!


As Triple H leaves, Orton hits Batista with an RKO!



Batista walks, and is not happy, saying that coming back was a big mistake. He leaves the arena. Or does he?



Non-Title Match: The Usos (Jimmy and Jey) © vs. The Real Americans (Swagger and Cesaro) w/Colter


Swagger and Jimmy to begin. Lock up, go behind and a takedown by Swagger. Counter by Jimmy, off the ropes and a shoulder block to Cesaro. Takedown by Jimmy, leg drop to the balls ala Jeff Hardy and a cover for 2. Chops follow, tag to Jey and they double team Swagger in the corner. Jey works the arm, a right by Swagger and a tag to Cesaro. Knees to Jey, uppercuts in the corner follow. Jey battles back with the forearm, to the corner and a tag back to Jimmy. Rights to Cesaro, a slam follows and then a head butt follows and a cover for 2. Chops follow, back to the corner and a tag back to Jimmy. Side headlock applied, off the ropes and Cesaro catches him into a tilt a whirl back breaker for 2. Head butts by Cesaro, tag to Swagger and he lays the boots to Jimmy. Boot by Jimmy, tags back to Jey and kicks to Swagger and then a leg lariat. To the corner, corkscrew moonsualt by Jey gets 2. He takes out Cesaro, but Swagger gets the big boot, sending Jey to the floor.



~commercial time~



Back from commercial as Cesaro is in control. To the corner, tag to Swagger and Jey tries to fight back, but Swagger cuts him off and gets the slam and cover for 2. Swagger bomb follows, and then the double stomp by Cesaro gets 2. Cesaro with boots to Jey, who fires back with rights and chops, but upper cuts by Cesaro stops that. Tag to Swagger, Jey battle back and tosses Cesaro to the floor. Swagger is down, then tries to stop the tag, spin kick by Jey and a tags to Jimmy and Cesaro. Clotheslines to Cesaro, kick to the gut, and then a flying forearm all connect on Cesaro. Samoan clambake follows, and a cover gets 2. Cesaro with the double leg, but the swing is stopped by a superkick from Jimmy. Swagger to the floor, Samoan drop on Cesaro for 2. Jey now heads up top, Cesaro is down, but Swagger then pulls him to the floor. Swagger in, eats a double superkick. Dive onto Swagger on the floor. Dive onto Cesaro is STOPPED by a sick uppercut! Neutralizer follows and that is all!

OFFICIAL RESULT: The Real Americans @ 12:00 via pin


The Real Americans celebrate their victory.


Commentary wishes us a happy St. Patrick's day. They then promote WWE Slam City.


Daniel Bryan faces Randy Orton in a no DQ match tonight.



Cole thanks everyone for subscribing to the WWE Network.


They then discuss Kane vs. Show from Smackdown, featuring the Shield refusing to help Kane.


Kane meets with the Shield backstage. He says they all made regrettable decisions on Smackdown. Ambrose says sure, for Kane. Kane then says the Authority has given them a mission. If he cannot count on them, which means the Authority cannot count on them, and that means they are no longer an asset. Kane asks if he can count on them. Rollins says they are united, and Reigns says believe that. Kane says he believes they will do what they are asked too, or they will be replaced.


Hornswoggle is here, giving gifts to fans.


Bad News Barrett arrives, and says to look at Hornswoggle, calling him a real life Leprechaun. Barrett has some bad news, the reality is that most will spend this stupid holiday getting drunk and vomiting all night. They will wake with a hangover, realizing they had done shameful things, and spending the rest of their lives regretting it.


Sheamus makes his way to the ring.



St. Patrick's Day Showdown: Sheamus vs. Titus O'Neil


Christian is on commentary, and is in the "Andre the Giant 30 Man, Over the Top Rope, Memorial, Battle Royal, Brother, Dude, Jack". O'Neil attacks at the bell, off the ropes and a clothesline by Sheamus. Rights in the corner, but O'Neil back with clubbing shots to the back. Sheamus with a bog boot and then a clothesline to the floor. Shoulder block off the apron follows, but O'Neil slams Sheamus to the post and follows with a side back breaker. Back into the ring, overhead slam by O'Neil, who barks in celebration. To the floor and O'Neil grabs Hornswoggle and tosses him into the ring. O'Neil picks him up and slaps him around a bit. Sheamus back in, O'Neil picks up Horswoggle and Sheamus catches him after O'Neil tries to toss him to the mat. He then slams Hornswoggle into O'Neil. Clubbing shots to the chest by Sheamus follows. Sheamus with the powerslam, and then hits the brogue kick and that is all.

OFFICIAL RESULT: Sheamus @ 4:00 via pin


Sheamus and Hornswoggle celebrate.


Renee Young interviews Sheamus. Sheamus says Happy St. Pattys Day to all! He kicked O'Neil's head off, and claims he will win the "Andre the Giant 30 Man, Over the Top Rope, Memorial, Battle Royal, Brother, Dude, Jack".


Christian hits the ring and tosses Sheamus to the floor. He slams him to the steps and hits the killswitch on the floor.



Arnold Schwarzenegger will be at Raw next week.


Scooby-Doo and the Mystery Machine will be at Raw next week!


John Cena makes his way to the ring to address the Wyatt Family, again. Cena talks about the mixed crowd reaction, him being there for over 12-years, and having over 3,500 matches. They have spent a lot of time together, they get along sometimes, and others they don't. He respects them, and says that he is afraid of Bray Wyatt. Afraid of who he is and what he stands for. But he is more afraid that the people are listening. Wyatt is different, usually it is about who is the best and proving it. Wyatt doesn't care about that, he just wants to destroy. He wants to destroy Cena's legacy, and everything he built. Wyatt wants you to believe Cena is a lie, is a phony, and that Cena is filled with evil. Cena has been through too much, he is afraid, but he believes in everything he has done and stands for. WrestleMania is about fighting for every scar he has, every injury he suffered, for every fan that believed in him. he will fight for everything at WrestleMania, he will fight for his legacy.

The Wyatt Family appears on the big screen as Wyatt wears a Cena shirt. He says kids believe in superheroes because they want to know that the world is good, but they are too young to know it is all a lie; Wyatt says his childhood was not all sunshine and flowers. He got scars, blades are sharp, and fire burns, and everything you love will wither away and die. He can be like Cena, he can kiss babies, he can shake hands, he can go home to his plastic girlfriend and live in a castle. Wyatt says he is different, and at WM, he doesn't care if he dies, as long as the world sees Cena in the way he does. Follow the buzzards.


Orton and Bryan walk.




Non-Title No DQ Match: Randy Orton © vs. Daniel Bryan


Orton attacks at the bell. To the corner, they trade shots, off the ropes and a knee to the gut by Bryan. Bryan to the floor, drags Orton to the corner and posts his knee. Bryan posts the knee once again, back into the ring and a dropkick by Bryan. Uppercuts are traded, Orton takes control and takes Bryan to the apron and lands clubbing shots to the chest. Orton back in, uppercuts follow. Off the ropes, Orton avoids a kick by Bryan dropkick shim to the floor. Suicide dive connects for Bryan, but then Orton grabs a kendo stick from under the ring and levels Bryan. Orton hits a belly to back suplex on Bryan, onto the announce table…



~commercial time~



Back from commercial as Orton keeps control, using the kendo stick. To the floor, and Orton slams Bryan crotch first into the steel post. Orton then follows with the 3.0 back breaker on the floor. Back into the ring, and Orton with rights and then stomps away on Bryan. Rights by Orton in the corner, and then Orton mocks the crowd a bit. To the corner, backflip counter by Bryan. He fires up, and hits a shotgun dropkick on Orton. Sets Orton up top, a RANA follows for Bryan and a cover gets 2. Bryan now gets the kendo stick, stick shots and kicks follow for Bryan as the crowd chants YES along with the strikes. Head kick by Bryan and a cover gets 2. Bryan heads up top, but crotched by Orton. Orton follows, superplex connects and Orton covers for 2. Stomps by Orton, looks for the hangman's DDT and gets it. Orton poses for the crowd, drops down but Bryan rolls to the floor. Orton looks to follow but Bryan nails him with the kendo stick. Pulls Orton to the floor and repeated shots with the kendo stick. Shotgun dropkick sends Orton to the timekeeper's position. Orton fights back by slamming Bryan off the barricade, and then grabs a chair. Nails Bryan in the gut and then in the back. Back into the ring they go, Orton has the chair, but Batista hits the ring and spears Orton. Knee plus by Bryan to Batista and then Bryan covers Orton for the win.

OFFICIAL RESULT: Daniel Bryan @ 14:00 via pin


Batista is not happy about all of this, so he returns to the ring and hits the Dave Bomb on Orton. The crowd chants ONE MORE TIME.


Cole thanks everyone that subscribes to the WWE Network. You can sign up for a one-week free trial until Saturday night.


Paul Heyman is up next.



Paul Heyman, who is the advocate for the beast incarnate BAARRROOOOCK LESNAR, is here. He came here tonight to illustrate the point that the Undertaker's last few Mania victories have been very tough on him, while Brock Lesnar has victimized and conquered those same men. Heyman now shows up footage to prove his point, which is your typical awesome WrestleMania season video package. Heyman says this is the uncomfortable truth, Brock Lesnar will conquer the streak, and on April 6th, the Undertaker's streak will rest in peace.


Triple H and Stephanie talk backstage. He wants to talk to Bryan tonight to get some stuff off of his chest. Stephanie says he needs to remember what happened last week when he disrespected them, their authority and the McMahon's legacy. He will take care of things at WrestleMania. Stephanie now wants to know what will happen to their family when he wins the title at WrestleMania. He says he is thinking real clear for the first time in a long time. He then says to leave him alone to take care of it, and Stephanie says, "You better".




Fandango w/Summer Rae vs. Goldust w/Cody Rhodes


Fandango dances around a bit, so Goldust crawls over towards him, thusly freaking out Fandango. He then blows kisses to Summer, which causes Fandango to attack. Goldust mostly plays mind games, off the ropes and a shoulder block and dancing by Fandango. Hip toss and an atomic drop by Goldust. Another, he does wacky dancing and then lands the uppercut. Summer yells at Goldust, so Goldust does some Saturday Night Live dancing, and scares her into Cody's arms. Fandango attacks from behind, and it appears that Summer was smitten with Cody. Back to action as Fandango slams Goldust to the corner and covers for 2. Fandango chokes out Goldust in the ropes, and then works a cravat. Goldust fights to his feet, escapes and then delivers rights to Fandango. To the corner, reversal and Goldust hits hard and falls to the mat, allowing Fandango to cover for 2. Goldust fights back, gets a RANA off the second rope and BOTH man are down. Fandango then rolls over and covers for 2. They blow a suplex spot, Goldust looks to have been shaken up on the RANA spot. They finally get it, Fandango misses the Alabama jam. Curtain call but Goldust and that is all.

OFFICIAL RESULT: Goldust @ 6:00 via pin


After the match Goldust is pissed, and has a small cut by his right eye.



The Undertaker will appear on tomorrow's WWE Main Event, LIVE on the WWE Network.


Kane makes his way out to the ring. Kane says his job is to execute the wishes of the Authority. But some actions have no place in this ring, like last week's Occupy Raw Movement. It was dangerous, and violated health codes, that endangered the audience, who they are here to protect. Kane knows that Daniel Bryan could not have done this on his own, and through an investigation, has discovered he had help. There was a local that had the power to let the members of the YES movement into the building and ring. Kane then calls Lawler into the ring. Lawler stays at the announce table, and the Shield's music hits. The Shield surround Lawler and tell him to get into the ring. They lead Lawler into the ring to Kane. Kane takes off his suit jacket, and says he has known Lawler for a long time and knows he is not in fighting shape. He asks if Lawler has anything to say for himself. Rollins then takes the mic and says he sees the look in his eyes. But he has a good feeling that Daniel Bryan is not coming to save him. Because the Shield always does what's best for business. The Shield all turn to Kane and allow Lawler to escape. Kane is not happy about this, and starts to yell at them. They surround him and its ass kicking time! They swarm him in the corner, Kane fights but the numbers are too much, SPEAR by Reigns! SHIELD BOMB on Kane! The Shield stands tall.



The Bellas are out for commentary.



Cameron and Naomi w/Eye Patch vs. AJ Lee and Tamina


Cameron and Tamina t begin. Arm drag by Cameron, to the corner and rights to Tamina. Tamina then slams her down, and covers for 2. Knee drop by Tamina, and another follows, she covers for 2. Tamina tosses her coat onto Cameron and tags in AJ. AJ works a Chinlock, and also gets a body scissors. Cameron fights to her feet, elbows out, but AL slams her to the mat. Tag to Tamina, she lays the boots to Cameron and then slams her down and covers for 2. Cameron fights out of a Samoan drop, and then hits a dropkick. Tags to AJ and Naomi. Naomi with a dropkick and another follows. Nails Tamina, sending her to the floor. Full nelson bomb follows and a cover gets 2 as Tamina makes the save. Cameron in, Tamina tosses her to the floor. Naomi dropkicks Tamina to the floor. AJ gets a hanging guillotine on Naomi, but Naomi slams her down and then gets the split legged moonsault for the win.

OFFICIAL RESULT: Cameron and Naomi @ 4:00 via pin


Tamina checks on AJ, and AJ yells at her for costing her the match. She says she always loses when teaming with Tamina. Tamina shoves her down.


Cole hypes WWE 2K14 and WrestleMania mode.


Hall of Fame announcement next.



Mr. T joins Paul Bearer, Warrior, Lita, Carlos Colon and Jake Roberts in the 2014 Hall of Fame class.


We get highlights of Hogan announcing the "Andre the Giant 30 Man, Over the Top Rope, Memorial, Battle Royal, Brother, Dude, Jack".



Big Show, Big E, Dolph Ziggler and Mark Henry vs. Damien Sandow, Curtis Axel, Alberto and Ryback


Big E and Ryback to begin. Lock up, to the corner and Ryback lays in the boots to Big E. Rights follow, and Ryback is in control. Off the ropes, counters and a big shoulder block by Big E. Corner spear by Big E, to the other corner and eats a knee from Ryback. Off the ropes and a belly to belly by Big E for 1. Tag to Henry, and corner splashes by Big E and Henry to Ryback. Ryback tags to Axel, big boot by Henry and then tags out to Ziggler. Rights by Ziggler, and a neck breaker follows. A cover gets 2. Knee to the gut by Axel, tag to Ryback and they beat down Ziggler in the corner. Slam by Ryback, and a cover for 2. Ziggler avoids a charge, dropkicks to Axel and then Del Rio. The faces all in the ring and we head to a commercial…



~commercial time~



Back from commercial as Del Rio tosses Ziggler back into the ring and covers for 2. Tag to Sandow, he lays the boots to Ziggler and then chokes him out in the ropes. Head butt by Sandow, tag to Ryback and he gets a stalling suplex on Ziggler, but Ziggler fights out and gets a roll up for 2. Clothesline by Ryback and he covers for 2. Tag back to Axel, he mocks Ziggler a bit, slapping him and talking trash. Axel misses a right, DDT by Ziggler connects and BOTH men are down. Sandow tags in and stops Ziggler from getting a tag. Sandow covers for 2. Side headlock by Sandow, Ziggler fights to his feet, escapes but Sandow with knees to slow him down. Sandow counters a dropkick and catapults Ziggler to the corner. Ziggler sidesteps a Sandow charge and both are down. Tag to Show. Show with clotheslines, off the ropes and a backdrop to Sandow. Corner splash follows, shoulder block and then Show celebrates. Chops to Axel, but Ryback in to stop that and Big E clotheslines him to the floor. Enziguri by Del Rio to send Big E to the floor. It has broken down. Fameasser to Del Rio, Ziggler tossed over the corner to the post and to the floor. Show in with Sandow, chokeslam, done.

OFFICIAL RESULT: Big Show, Big E, Dolph Ziggler and Mark Henry @ 12:00 via pin


The good guys celebrate.


Renee Young catches up with Batista. He never quit a thing in his life, and he doesn't care if it is Bryan, Orton or even Triple H, he will leave WrestleMania as the WWE World Champion.



John Cena faces Luke Harper on Smackdown this week.


We get a Wyatt vs. Cena video package.



Bray Wyatt w/Harper and Rowan vs. Kofi Kingston


Didn't we see this last week? Anyway, Wyatt attacks at the bell and beats down Kofi in the corner. Off the ropes, and a dropkick by Kofi follows. Wyatt back with rights, taking back control. Kofi stops a charge with boots to the face. Kofi up top, misses a leaps but lands on his feet. Wyatt then turns him inside out with the charging cross body. Mounted rights by Wyatt, and then a gut buster follows. Kofi tries to fight back, but Wyatt with shots to the gut in the corner. Charging corner splash follows for Wyatt. Sister Abigail connects, say goodnight Kofi.

OFFICIAL RESULT: Bray Wyatt @ 3:00 via pin


Bray and the family pose over the fallen Kofi.


Triple H and Bryan have talky time, next.



Triple H makes his way to the ring to have a talk with Daniel Bryan. He has things he wants to get off his chest, man to man, and calls out Daniel Bryan. Bryan makes his way out to the ring, and Triple H thanks him for coming out. He has some things to say, and it isn't popular that he is out here tonight, and his wife may not talk to him tonight. A lot of things have led to this moment, and a lot has happened since Summerslam. Triple H says everything he did he did because he believes it is best for business, and it is not personal. He says this was not personal, just what is best for WWE. He says he may not understand that, and he cannot expect Bryan or the fans to understand the decisions he has to make day in and out, but with that being said, a lot has happened. Last week Bryan crossed a line, but he is willing to let it go, but they are in this moment, and it feels as if it was supposed to happen. But in three weeks on the biggest stage ever, they will step into the ring and they will fight. Triple H will no apologize for what he will do nor should Bryan. They will do what they do best, but when it is all said and done, Bryan crossed the line, and now he has to put an end to it. He has no choice but to end the YES movement, to end the uprising, no choice but to shut it down. And if he has to put an end to Bryan, then no apologies. That's what he has to do, what is best for business, and he wanted to look him in the eye and say no hard feelings, and let the best man win. He offers Bryan his hand, and Bryan refuses. Triple H says that is cool and says he would do the same thing. Before he goes, he wants to say one thing, he has dumped a ton on him since Summerslam. He has stopped him, beaten him, everything possible. He has dumped a world on him and Bryan is still standing. Triple He says the fans chant for him because they respect him. Bryan has gone through all the crap, when others would have folded and took their ball and gone home (Punk dig!). They chant for Punk as Triple H says Bryan has earned his respect.

Stephanie appears and says what he did last week was illegal and disrespectful. She is no pressing charges, you spit in the face of her family, and you suffer the consequences. She calls out the cops. Triple H and Stephanie argue as the cops head towards the ring. She is pissed that he respects Bryan. The cops tackle Bryan and cuff him. Triple H then tells the cops to stop, and says that this is not what he wants. After all they aren't even real cops. He tells them to leave. He is really looking forward to doing this himself. Triple H attacks the handcuffed Bryan and pummels him. Stephanie is pleased by this turn of events as they spill to the floor and Bryan is tossed into the steps. Bryan tries to fight back, but Triple H slams him onto the announce table. Triple H then tosses Bryan to the barricade as Stephanie mockingly chants YES in his face. Triple H with more rights and again slams him to the barricade. Bryan keeps trying to fight back, and then Triple H tries to DROWN HIM in the water bucket at ringside. Triple H slams him on the announce table once again as Stephanie mocks the YES chants. More rights by Triple H and then he mocks the YES chants. Stephanie then gets to slap Bryan a few times. Bryan yells that she hits like a girl, so she slaps him repeatedly. Triple H lays him on the apron by the post, grabs a chair and destroys him with it. Stephanie appears turned on by this, and stares at Bryan as Triple H poses in the ring over him. And then we get the pedigree on Bryan as Triple H mouths "YES, YES, YES". Triple H and Stephanie pose. He says this is our ring, our house, our show and it belongs to us. There is no YES movement.


Stay tuned for coverage of the post-game show!

---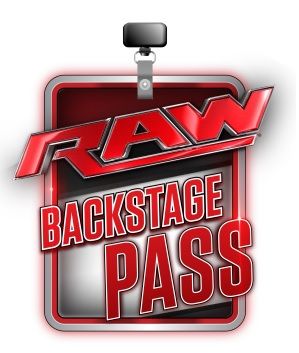 WWE Raw Post-Show (From The WWE Network)
Josh Matthews, Alex Riley, The Miz and Jason Albert discuss the closing angle, and say that Bryan caused drama and change, disrespecting the McMahon family name. They argue over what Triple H did, and the Miz actually stands up for Bryan.


Triple H and Stephanie leave as EMTs attend to Bryan.


The panel says that Triple H respects Bryan, but is simply playing the game. They take Bryan out on the stretcher.


They speculate over Bryan's status for WrestleMania. Alex Riley says this could be a career-ending situation.


Talk turns to Stephanie McMahon being a vicious woman, who is trying to protect her family's legacy.


The post show keeps freezing.


We get replays of the show closing beat down.


We see Bryan backstage on the stretcher, with Brie at his side. Bryan is apparently not responding, still out from the beating. Renee Young talks with the doctor, who says he is not responding. They need to get him to the hospital to see the extent of his injuries.


The panel discusses the injuries that Bryan may have sustained.


We hear the gong in the background, as Taker appears for a dark match segment.


We get more replays of the beating on Bryan.


Riley says this is personal, because if it was business, Bryan would be getting a fair shot.


End scene.


Thanks for reading.



Have you checked out the Csonka Podcasting Network? If you haven't, you should We run anywhere from 15-20 shows a month, discussing pro wrestling, the world of MMA, the NBA, general sports, popular TV series of the past, bad movies, battle rap, interviews, MMA & Wrestling conference calls and more! Around 10 different personalities take part in the various shows, which all have a different feel; so you'll likely find something you like. All of the broadcasts are free, so go ahead and give a show a try and share the link with your friends on the Twitter Machine and other social media outlets! Running since May of 2011, there are currently over 500 shows in the archive for you to listen to.



Larry Csonka is a Pisces and enjoys rolling at jiu jitsu class with Hotty McBrownbelt, cooking, long walks on the beach, Slingo and the occasional trip to Jack in the Box. He is married to a soulless ginger and has two beautiful daughters who are thankfully not soulless gingers; and is legally allowed to marry people in 35 states. He has been a wrestling fan since 1982 and has been writing for 411 since May 24th, 2004; contributing over 3,000 columns, TV reports and video reviews to the site.


Your heart is free. Have the courage to follow it…TO CSONKA'S TWITTER!

http://www.twitter.com/411wrestling
http://www.twitter.com/411moviestv
http://www.twitter.com/411music
http://www.twitter.com/411games
http://www.twitter.com/411mma



comments powered by