SPOTLIGHTS
411's WWE Raw Report 3.24.14
Posted by Larry Csonka on 03.24.2014

The Undertaker and Brock Lesnar went face to face, Triple H explained his actions against Daniel Bryan, Christian earned a shot at the IC Title, Razor Ramon was announced for the WWE Hall of Fame and more! Check out 411's complete WWE Raw report for all the details!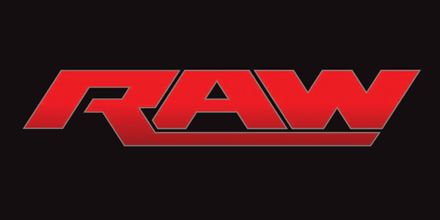 WWE Raw Pre-Show (From The WWE Network)
Josh Matthews, Alex Riley, Mick Foley and Booker T are the panel for this evening. They hype that WrestleMania is two weeks away, and the fact that Undertaker and Brock Lesnar will both be in attendance tonight.


Mick Foley is concerned about the status of Daniel Bryan. John Cena will have a rematch with Luke Harper tonight. They panel discusses the threat that is Bray Wyatt, and Foley says he spoke to John Cena Sr. and he noted that Cena Sr was very concerned about the challenge of Bray Wyatt/


Emma and Summer Rae is currently going on for the Superstars tapings.


We get a video package of last week's Triple H-Daniel Bryan main event angle.


The panel says that Daniel Bryan is not medically cleared, but that Bryan says he will be at WrestleMania and that the YES Movement will not be stopped. Foley says that last week reminded us all how vindictive that Triple H can be. Booker T reminds us that Triple H set up the Austin being ran over by a car angle. Matthews said that Bryan worked a live event over the weekend, but didn't look 100%.


Renee Young is with Stephanie McMahon. Stephanie says that Renee will have to wait until Raw, because she will address the situation there.


The panel is back and is discussing the beat down, and Foley relates it to the Rock beating him down at the Rumble.


We get highlights of the open from last week's Raw, where Triple H announced that the winner of his match with Daniel Bryan will be placed in the main event of WrestleMania 30.


Hulk Hogan, Arnold Schwarzenegger and Joe Manganiello are scheduled for appearances tonight.


Renee Young is looking to talk with Paul Heyman. Heyman is on the phone, and then gets upset that Renee interrupted him. He then wants to know if Taker will apologize to Lesnar for the attack on Heyman last week. He wants to be left alone, but says Renee does fine work.


We get a video package for Lesnar vs. Taker.


They go to Foley and ask him about Taker tossing Foley from the Cell. Foley says 18 years ago he was told that Taker was on his last legs, and they were wrong. He says Lesnar is an awesome challenge, but he cannot see Taker losing. Riley says Taker is close to the end of his career and that Lesnar is the man to beat him.


The panel discusses the Shield, and the fact that the WWE Universe is behind them.


Mick Foley makes Riley do his Arnold Schwarzenegger, which is not good.


Cole, JBL and King make their entrances.


We get final hype for the show.


The pre-show ends.

---


411's WWE Monday Night Raw Report 3.24.14
No Sleep Till Brooklyn
Highlights from last week's Triple H's beating of Daniel Bryan open the show.


Stephanie McMahon makes her way to the ring. She thanks them all for coming, but Daniel Bryan will not be here tonight. She saw on social media that some of the fans felt that what they did to Daniel Bryan went too far. But they did what they needed to do to send a message to Daniel Bryan and all of the WWE performers; things like the YES Movement will not be tolerated. Stephanie says Daniel Bryan was a false leader, but as real leaders, she and Triple H has to make unpopular decisions. People like their fans need to be led by people like her. Her family (CM Punk chants) has run the business for 50 years, and she feels she is the only one able to make these important decisions for the fans. Her husband proved who he was, the game, the cerebral assassin, the greatest WWE star of all time and the most powerful man in the WWE. And he will win the world title at WrestleMania.

Randy Orton now makes his way out to the ring. He's not here to argue with anything she said or to disrespect her. He respects the Authority too much to do what he will ultimately have to do if Triple H beats Bryan at WM. Stephanie says when, so Orton says when Triple H wins, he cannot be held responsible for what he will have to do to him. The kids, parents, and executives will be there (Bryan chants) and Stephanie cuts them off, saying he will not be here. Orton says he will beat Triple H and Batista to a pulp at WrestleMania. Orton says Stephanie is smart and intelligent, but he thinks that Triple H should beat down Bryan again, but let Triple H leave WM a winner, make him walk away from the title match. (Boring chants)

Batista now makes his way out to the ring. Batista says this is all driving him crazy, he said it since day one, he will be the next champion. He doesn't care it is Bryan, Triple H or Orton, he will walk out with the title (asshole chants). Batista says to deal with it. His mic is broken as he explains how much Triple H has done for him. He does a mic check, and reiterates that he respects Triple H, but adds that Triple H has never beaten him, and if he makes the title match, he won't win there either. Batista says Orton makes him sick, kissing ass to Stephanie and Triple H. Batista says he is not trying to break his heart, but he thinks Stephanie has been drooled on before. Actually, she has been drooled on a lot. Stephanie slaps the piss out of him and leaves. Orton laughs about this, so Batista spears him. He then poses with the titles.


Scooby-Doo and the Mystery Machine are here tonight.


Cena and Harper have a rematch from Smackdown tonight.


Hulk Hogan, Arnold Schwarzenegger and Joe Manganiello all appear tonight.


Lesnar and Undertaker are here tonight.




IC Title Contenders Match: Alberto Del Rio vs. Christian vs. Dolph Ziggler vs. Sheamus


The winner faces Big E on Main Event tomorrow night. Del Rio attacks Ziggler as Sheamus chases Christian to the floor. Christian slammed to the barricade, and hen hits a shoulder block onto Del Rio. Roll up on Sheamus by Ziggler for 2. They trade rights, boot by Ziggler. Sheamus takes Ziggler down, knee drop connects for 2. Dropkick by Ziggler, Christian and Del Rio break up the pin and all four brawl. Sheamus to the floor, Christian dives onto him, caught, and slammed to the barricade. Ziggler tosses Del Rio to the floor, Sheamus back up and grabs Ziggler. Enziguri misses for Del Rio, Ziggler stuns Sheamus off the ropes and then hits a dropkick on Del Rio for 2. Christian beats down Ziggler and Sheamus on the floor. Sheamus fires back and clotheslines Christian over the barricade…



~commercial time~


Back from the break as Ziggler and Del Rio battle. Toss up flapjack by Del Rio on Ziggler, as Big E watches on. Sheamus trips up Del Rio and pulls him to the floor. Finlay roll connects on the floor. Christian slams Sheamus to the post. High cross body onto Ziggler, roll through and Ziggler gets 2. Uppercut by Christian connects and a cover gets 2. They trade rights, and then Christian tosses Ziggler to the floor. Sheamus back in and connects with clotheslines to Christian. A high knee follows, Del Rio in and runs into the back breaker. Sheamus then tosses Christian to the floor, grabs Del Rio and gets the clubbing forearms in the ropes. Sheamus then goes to the top rope, Ziggler runs up and hits an X-Factor off the top! 1…2…NO! Christian back in, but Ziggler with mounted rights in the corner. A neck breaker follows, Del Rio in and a DDT by Ziggler! 1…2…NO! Christian back in, counters a RANA with a powerbomb. Del Rio in with a kick, Sheamus back in as well, cloverleaf try on Del Rio, and he gets it. Sheamus breaks, slams Christian and looks for the Brogue kick. Del Rio cuts him off, cross arm breaker applied. Sheamus fights, rolls, and then does the Bob Backlund power up, but Ziggler in with the ZIGZAG on Sheamus! Killswitch to Ziggler and Christian wins!

OFFICIAL RESULT: Christian @ 12:00 via pin


Christian faces Big E tomorrow night on Main Event for the IC Title. They have a stand off, but Christian refuses to shake hands with Big E.


The Wyatts appear on the screen, and Bray sings "Whole World in his Hands". Bray says that people usually do not believe in things that they cannot see or touch. It is human nature after all, but, in the case of John Cena, we all see him. How can we miss his billboards and infomercials being shoved down out throats. But Bray wonders if John has taken the time to see Bray for what he is. He is the way to the city of woe, to eternal pain, the way to go beyond time, he stands. What could Cena do to harm something that just can't feel. Harper says he hears Cena, and now, they come to find him. Bray tells him to "run".



We get a sneak preview of Scooby-Doo's WrestleMania Mystery.


The Mystery Machine arrives, and Sin Cara pops out of the van. He's here with Scooby-Doo.



Sin Cara w/Scooby-Doo vs. Damien Sandow


The bell rings, Sandow takes Cara to the corner, works him over, but then misses a charge. Springboard forearm by Cara, then a springboard cross body follows. A head scissors by Cara, and then the back elbow gets 2. Cara then gets the senton and that is all.

OFFICIAL RESULT: Sin Cara @ 1:00 via pin


Scooby and Cara celebrate.


Cole discusses last week when Kane accused Lawler of being involved in Occupy Raw, and then the Shield helping Lawler. They then show footage of the Shield getting laid out on Smackdown.




Los Matadores w/Torito vs. Ryback vs. Curtis Axel


Cole explains that Ryback and Axel are out of the Andre battle royal as they will challenge for the tag titles at WrestleMania. Axel hits a dropkick on a Matadore, and is in control. The crowd pops as the Shield makes their way through the crowd. They stare down Ryback and Axel, and a Matadore rolls up Axel for the win.

OFFICIAL RESULT: Los Matadores @ 1:00 via pin


The Shield hits the ringside area and surrounds Ryback and Axel. And they attack. Ambrose and Rollins beat down Ryback as Reigns takes out Axel on the floor. He returns to the ring and spears Ryback. SHIELD BOMB on Ryback. The Shield stands tall.


Hulk Hogan, Arnold Schwarzenegger and Joe Manganiello all appear tonight.


We get an interview with Triple H, next.




TRIPLE H TALKY TIME


Triple H makes his way to the ring for this special in ring sit down interview with Michael Cole. Brown shoes with that suit Cole? For shame. Anyway, Cole says they usually have their weekly interview on Wednesdays, but they agreed that they should do this live tonight. We see footage of the attack on Daniel Bryan from last week. Cole asks how he can justify his actions. Triple H wants to know if he is to answer as a competitor or the COO. Triple H says Bryan and the fans knew what they wanted, and they got what they were asking for. He wonders if Cole has been shackled and defenseless and had to do what others wanted. Cole says Triple H handcuffed Bryan before he beat him, but Triple H says that Bryan and his hijacking of Raw is what he is discussing. Occupy Raw, the YES movement, Bryan and the fans stood in this ring, where the fans were put in harm's way, in an attempt to take over. Triple H asks where was Cole's mock horror when the show was being taken over. Cole says some feel what Triple H did was thug like. Triple H says there is a confusion. Bryan wanted The Game, and Triple H says he told Bryan that he didn't want to, bur Bryan and the fans forced the issue, and they made him become a competitor. And then, they got what they asked for last week, and Bryan got what he deserved. But now they will all cry about it. Triple H wonders what happened to the world since he stopped competing full time. He used to do horrible things to people, and he's look into the fan's eyes, and he would see the lust and desire for success. They would fight the system, and they were strong. By now he sees pathetic, soft, apathy, he sees a bunch of little people with no power or desire, and when they don't get what they want they cry. Why don't you Tweet him about it he says. He cannot stand what the world has become, so maybe he has to change the future. Maybe he starts the reality era. This is the beginning of the reality era. That means at WrestleMania, he ends Bryan's run at the top. He ends the YES movement. At WrestleMania, when he finishes that, he steps back into the ring, and no one will stop him; he will win the WWE Title, and that is reality. He has the power to make it happen, and they all know it is true. The reality era means that the reality is that he will walk out of WrestleMania the WWE World Champion.



Highlights of Fandango vs. Goldust from last week.



Fandango w/Summer Rae vs. Cody Rhodes w/Goldust


Lock up to begin, takedown by Cody and into a roll up for 2. Rights by Cody follow, a whip to the corner, counter and an O'Connor roll by Cody is countered by stomps from Fandango. Hammerlock suplex by Fandango and a cover gets 2. Fandango working the arm now, Cody tries to escape, off the ropes and a clothesline by Cody. A back elbow follows, Cody to the apron and then hits a springboard missile dropkick for 2. Forearms by Cody, but Fandango back with a forearm strike. They go to the corner counters, and they collide and hit heads. Goldust plays mind games with Summer and then dances for her. They have a wacky dance contest and Summer falls down. Disaster kick to Fandango and that is all.

OFFICIAL RESULT: Cody Rhodes @ 3:00 via pin


We get a video package fro, Sabotage, starring Arnold Schwarzenegger and Joe Manganiello.


Hulk Hogan, Arnold Schwarzenegger and Joe Manganiello all appear next!



Michael Cole will have a sit down interview with Hulk Hogan on Wednesday.


Hulk Hogan makes his way to the ring. Hogan says that WrestleMania 30 is less than two weeks away, and they made history in WrestleMania I in New York City. Hogan is hyped about WrestleMania 30 and the Andre the Giant battle royal. But he is hyped to have Arnold Schwarzenegger and Joe Manganiello here tonight, and brings them out to the ring. Arnold says it is wonderful to be back in WWE again, one year ago he was here inducting Bruno Sammartino into the WWE Hall of Fame, and today he is here with Hulk Hogan. Arnold puts over Hogan's physique, and adds that he is here to be here with Manganiello. Manganiello is pumped to be hosting Raw, and says he is pumped to be in the ring with Arnold and Hogan. Arnold they wants to ask about the Andre the Giant battle royal, because Andre was a favorite of his. Hogan says that he heard that Andre and Arnold were tight. Arnold then asks is there is room for two more athletes in the battle royal.

Before Hogan can answer, The Miz makes his way out to the ramp. He asks if the crowd wants to see Arnold and Manganiello in the battle royal. He does the REALLY gimmick about 20 times, and says he will watch Sabotage. he then puts over his own movie career, and says Arnold and Manganiello are actors. Miz says he IS a tough guy that acts on the side. Miz then claims he will win the Andre the Giant battle royal. He will win, and Hogan says Miz is in the middle of Hogan country. Miz claims to be the most must see performer of all time, and reminds us that he defeated Cena at WrestleMania 27. Miz says that Arnold, Manganiello and even Hogan do not belong here. Manganiello says he got this, and says to make them leave. Miz backs off, but then tries to attack. They fails, Arnold and Manganiello take shots, and then Hogan tosses Miz to the floor. They all celebrate.




Big Show vs. Titus O'Neil


Show takes O'Neil to the corner, rights and chops follow. More chops to O'Neil, O'Neil with a boot and then a chop block. Clubbing blows by O'Neil, lays the boots to Show and then hits a leg drop and covers for 2. To the corner and more rights by O'Neil, the ref breaks it up, but O'Neil with a corner splash. He hits another, Show sends him to the corner, but then O'Neil with a shoulder block and a cover for 2. More rights by O'Neil, and tries to clothesline Show to the floor. He fails, backs off, and a spear by Show. KO shot and that is all.

OFFICIAL RESULT: Big Show @ 2:00 via pin


Stephanie fixes Triple H's tie backstage and the Shield arrives. They discuss the issue with Kane and the Outlaws. They want to know if they are on the outs with the Authority. Triple H says that the issue with Kane and the Outlaws is between them, not the Authority. Stephanie books the Real Americans vs. The Shield, and says that they can sit down later and discuss this. Reigns says they will, "believe that".


John Cena is in the bathroom, and sees the goat mask in the mirror and gets freaked out. When he turns around, it's gone. That was a Hogan/Warrior/WCW moment.




John Cena vs. Luke Harper w/Erick Rowan and Bray Wyatt


Cena with a go behind, but Harper with a back elbow. To the corner, Harper works body shots on Cena. A whip to the corner, Cena hits hard and falls to the mat. Harper picks up Cena, a big right drops Cena and a cover gets 2. Cena then blocks a right, fires back with some of his own, but then runs into a side back breaker, which gets 2. Chops to the throat by Harper in the corner as the crowd chants for him. Cena again fires back with rapid-fire shots, corner splash follows. Harper with a running back elbow and then a fall away pump handle slam for 2. Harper tosses Cena to the floor, and Wyatt watches on as Harper follows him out. Harper slams Cena to the ring apron (Fruity Pebbles chant) and then breaks the count. Stun gun by Cena, back in and runs into a back elbow…



~commercial time~


Back form commercial as Harper works a side headlock, Cena escapes, off the ropes and hits a shoulder block. Atomic drop by Harper, and then a big boot and cover for 2. Harper then misses a big right and Cena hits a German suplex to turn the tide. AA try, countered, superkick by Harper and a cover gets 2. Cena back with the protobomb, five knuckle shuffle countered and a Michinoku driver by Harper gets a close 2. Cena counters a powerbomb with a RANA, but a she goes for the STF, gets kicked to the floor. BIG RIG SUICIDE DIVE! He rolls Cena back into the ring, Harper follows but Cena then gets the STF. Harper escapes by raking the eyes, DDT follows and Harper covers for 2. To the corner, rights by Harper. Harper sets Cena up top, and a right almost knocks him to the floor. Harper sets him back up top, follows, and looks for the butterfly superplex. Cena fights out, knocks Harper to the floor and gets the top rope Fameasser for 2. Cena hits the protobomb, five-knuckle shuffle and tries for the AA, but countered into a face first slam and Harper covers for 2. Harper backs off, sets in the corner, and Cena levels him with a clothesline. Cena then looks to hit the AA, but the Wyatt's gimmick hits and they hit the ring in the dark. Lights back on and Cena is tied in the ropes wearing the sheep mask. I'd say that is a DQ.

OFFICIAL RESULT: John Cena @ 15:00 via DQ


Bray and the family pose to "This is Awesome" chants. Follow the buzzards.



Big E defends the IC Title on tomorrow's Main Event against Christian.



Non-Title Match: AJ Lee © Naomi w/Cameron


AJ mocks Naomi's eye injury, so Naomi hits a few dropkicks and then kicks AJ in the face. Goes for the rear view, but AJ rolls to the floor. AJ says she doesn't need this and tries to leave. She and Tamina walk, and that is all.

OFFICIAL RESULT: Naomi @ 1:00 via countout


AJ kisses the title, and Vickie Guerrero appears. She says that AJ made some comments about her on Smackdown, which were uncalled for. They had history together, but now, Vickie says AJ is a real bitch. Which is why she is here to announce that at WrestleMania AJ will compete in the Vickie Guerrero Divas Title Invitational, against Naomi, Cameron, Brie Bella, Nikki Bella, Natalya, Eva Marie, Emma, Aksana, Alicia Fox, Summer Rae, Rosa Mendes, Layla, and Tamina. Tamina smiles at that while Vickie cackles.


Video of Heyman and Taker's confrontation on Main Event.



Joining Warrior, Jake Roberts, Lita, Carlos Colon, Paul Bearer and Mr. T in the WWE Hal of Fame is Razor Ramon.


Highlights from the show's opening segment.


Randy Orton vs. Batista is set for next week's Raw.


The Shield makes their way to the ring.



Bray Wyatt vs. Big Show is set for Smackdown.



The Shield (Ambrose and Rollins) w/Roman Reigns vs. The Real Americans (Cesaro and Swagger) w/Colter


The Shield charges the Americans on the amp and we're underway. Ambrose and Cesaro to begin, rights by Ambrose, but Cesaro back with body shots. Ambrose again fires back, and the ref breaks them up. Cesaro fires back with uppercuts, but Ambrose catches Cesaro and Rollins with the neck breaker and cover for 2 off the blind tag. Tag to Swagger, Rollins fights out of the corner, a suplex to Swagger follows, rolls into another and then tags Ambrose, double team suplex on Swagger and Ambrose covers for 2. Elbows by Ambrose, and a cover for 2. Charging dropkick by Ambrose, tag to Rollins, and Ambrose holds Swagger so Rollins can hit a dropkick and covers for 2. Tag back to Ambrose, Swagger manages a slam and then tag to Cesaro. Uppercuts by Cesaro, double stomp onto Ambrose and a cover for 2. (We the people chants) Cesaro works over Ambrose, tag to Swagger, belly-to-belly follows and a cover for 2. Swagger bomb, tag to Cesaro, assisted double stomp and another cover for 2. Side headlock by Cesaro, Ambrose escapes, but Cesaro slams him to his corner, tags in Swagger but Ambrose counters the Swagger bomb. Uppercut off the ropes and both men are down. Ambrose looks for the tag, Cesaro in and hits a big boot on Rollins. Cesaro now with the big swing on Ambrose! He covers for 2 as Rollins makes the save. Cesaro sends Ambrose to the floor, tags in Swagger, an they slam Ambrose into the barricade. WE THE PEOPLE!



~commercial time~


Back from the break as Cesaro tags in, and stops Ambrose from making the tag. Ambrose with the backslide for 2. Cesaro slaps Ambrose, who fires up from that and then lands rights and lefts. Rebound clothesline by Ambrose ala Nigel! BOTH men are down, looking or tags. Rollins and Swagger in. Rollins with a dropkick to Cesaro. Rights to Swagger, and then a running dropkick on Swagger. Corner splash and flatliner into the corner and a cover for 2. Rollins tosses Cesaro to the floor, Suicide dive stopped, but then Rollins gets it on Cesaro. Big flip dive onto Swagger! Big knee off the top onto Swagger, Cesaro makes the save. Ambrose in and takes out Cesaro. Cesaro then tosses Ambrose to the floor, but Rollins tosses him. Ankle lock by Swagger on Rollins, Rollins gets the ropes, and then hits an enziguri. CURB STOMP and that is all.

OFFICIAL RESULT: The Shield @ 14:00 via pin


Cesaro tosses Rollins, but Reigns in with the SUPERMAN PUNCH on Cesaro! He then SPEARS Cesaro on the floor. They take apart the announce table, and SHIELD BOMB through the table on Cesaro!


Kane's pyro then hits, as he and the Corporate Outlaws (they have suits on) make their appearance. Kane says at WrestleMania, the Shield will face Kane and the Outlaws. Kane promises to take them out, believe that.




WHEN BROCK MET TAKER: MAIN EVENT TALKY TIME


Brock Lesnar and is advocate, Paul Heyman, make their way to the ring. Heyman does his usual introduction, and says his client's opponent, at WrestleMania, the Undertaker, holds a tremendous accomplishment; he is 21-0 at WrestleMania. He humbly submits that it is not a streak, it is an undefeated streak. So at WrestleMania 30, when Lesnar defeats the Undertaker, he wants to assure you that it will not take away from Taker's 21 consecutive victories. Heyman says Cena could not do it, they named a battle royal after Andre the Giant who could not do it, Lesnar himself will never be able to do it either. WrestleMania is the showcase of the immortals, and it is where one era will end and another will begin. To break the streak, is something special. So when the Undertaker attacked Lesnar, and then attacked Heyman… Lesnar grabs the mic and says enough. Lesnar is not here to promote, he is here to fight. Undertaker, you are here, I am here, lets do this!

We heard the chanting and see a casket on the stage. The druids then start to appear as fog fills the stage area. The druids then bring the casket to the ringside area. Lesnar and Heyman wait, the casket is at ringside and the druids leave. A spotlight hits the casket and the camera caught the apron moving (Taker exiting) as Lesnar kicks at the casket. Lesnar stomps on it some more, as Heyman says he doesn't like this. Lesnar continues to kick at the casket. Lesnar doesn't want to leave, and then opens the casket to nothing. It's empty. Lesnar yells asking if this is a joke, and starts to yell at the druids and backs them off, leaving Heyman alone in the ring.

Heyman has the mic as the crowd chants for Taker. Lesnar says he is not here to play games. Lesnar says he is leaving, and Heyman says that is the game Taker is playing. Heyman says that the streak is the Holy Grail, and Taker asks Lesnar to appear in a sleazy place like Brooklyn, but all he brings is an empty casket. Taker then appears in the casket, and Heyman freaks the fuck out. He is so awesome. Taker and Lesnar stand off, and they brawl! Rapid fire punches by Taker, and then clotheslines Lesnar over the top and he rolls off the casket and to the floor. Heyman begs Lesnar to back off, and then Lesnar points at the WrestleMania sign as does Taker.

The Taker's dong hits to end the segment.


Stay tuned for coverage of the post-game show!

---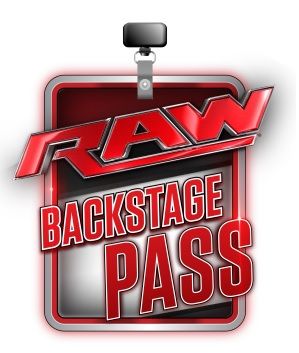 WWE Raw Post-Show (From The WWE Network)
Josh Matthews, Alex Riley, Mick Foley and Booker T return for the post game show. We see Taker standing tall in the ring following Raw going off the air. He poses for the crowd. The panel discusses where this will all go with only one more Raw left before WrestleMania.


Taker exits the arena as Foley and Booker discuss how facing the Undertaker is different than facing anyone else in the WWE.


Renee Young catches up with Lesnar and Heyman. Heyman and Lesnar remain silent to her questions. Lesnar then says he came here for a message, he is here or one reason only, eat, sleep and defeat the streak.


Foley says fans were down on the card for WrestleMania a month ago, but now he is excited and is bringing the whole family to the show. He says he would not have appeared tonight if he was still down on the product. They then continue to speculate on Taker's chances of retaining the streak.


We then get clips of the Harper vs. Cena match, and the message sent to Cena as he was tied up in the ropes with the mask on. Foley says that Wyatt has delivered in the ring, and plays the mind games perfectly. Riley says Wyatt could have beaten down Cena, but just left him tied in the ropes with the mask to play the games. Foley feels that Cena needs to find a dark side of himself to compete with Wyatt.


They go back to the opening segment of Raw and show video of it, including Stephanie slapping Batista, and then Batista ripping pants when he speared Orton. Relaxed fit dude.


Orton battles Batista next week on Raw.


Foley jokes about being the first person Stephanie slapped in WWE.


We get highlights of the in ring interview with Triple H.


End scene.


Thanks for reading.



Have you checked out the Csonka Podcasting Network? If you haven't, you should We run anywhere from 15-20 shows a month, discussing pro wrestling, the world of MMA, the NBA, general sports, popular TV series of the past, bad movies, battle rap, interviews, MMA & Wrestling conference calls and more! Around 10 different personalities take part in the various shows, which all have a different feel; so you'll likely find something you like. All of the broadcasts are free, so go ahead and give a show a try and share the link with your friends on the Twitter Machine and other social media outlets! Running since May of 2011, there are currently over 500 shows in the archive for you to listen to.



Larry Csonka is a Pisces and enjoys rolling at jiu jitsu class with Hotty McBrownbelt, cooking, long walks on the beach, Slingo and the occasional trip to Jack in the Box. He is married to a soulless ginger and has two beautiful daughters who are thankfully not soulless gingers; and is legally allowed to marry people in 35 states. He has been a wrestling fan since 1982 and has been writing for 411 since May 24th, 2004; contributing over 3,000 columns, TV reports and video reviews to the site.


Your heart is free. Have the courage to follow it…TO CSONKA'S TWITTER!

http://www.twitter.com/411wrestling
http://www.twitter.com/411moviestv
http://www.twitter.com/411music
http://www.twitter.com/411games
http://www.twitter.com/411mma



comments powered by