SPOTLIGHTS
411's WWE Raw Report 4.14.14
Posted by Larry Csonka on 04.14.2014

Evolution officially reformed and laid out The Shield, WWE paid tribute to Warrior, Cesaro, RVD, Sheamus and Bad News Barrett advanced in the IC Title contender's Tournament and more! Check out 411's complete WWE Raw report for all the details!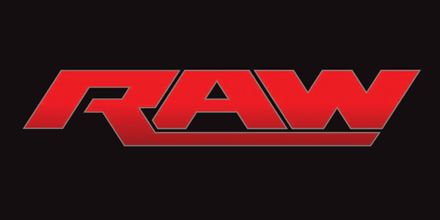 411's WWE Monday Night Raw Report 4.14.14
Match times are not exact.


Tonight's show is a tribute to Warrior.


There will be a #1 contender's tourament for the IC Title. The tournament was happening because Christian was the top contender a month ago, but is out injured.


The Warrior graphic is on the big screen, and the roster is on the stage. This includes Vince McMahon. Cole did a voice over welcome as Jerry Lawler welcomed us to the show and introduced a tribute video. As usual, WWE did a spectacular job with this.


We then got the 10-bell salute to Warrior.


Lawler welcomed us to celebrate the life of Warrior and then the Warrior's music played as the fans and roster chanted his name.


Cole welcomed us to the show.


The Usos battle Randy Orton and Batista tonight.



Matches for the IC Title Contender's tournament are: Henry vs. Cesaro, RVD vs. Del Rio, Sheamus vs. Swagger and Ziggler vs. Barrett. The tournament winner faces Big E at Extreme Rules.



IC TITLE CONTENDER'S TOURNAMENT MATCH: RVD vs. Alberto Del Rio


Del Rio got the "already in the ring" entrance. RVD gets the monkey flip early, and then the spin kick in the corner. Cross body by RVD gets 2. Clothesline sends Del Rio to the floor, and he takes a powder. Del Rio back in, kicks by Del Rio and sends RVD to the corner. Slaps by Del Rio, RVD back with rights. To the corner, reversal and an Enziguri by Del Rio gets a cover for 2. Snap suplex by Del Rio and another cover for 2. To the apron and Del Rio kicks RVD in the face. Back in the ring they go as we see Big E watching on. RVD tosses Del Rio to the floor, and then the baseball slide dropkick follows. RVD misses a moonsault to the floor, lands on his feet, but Del Rio hits a clothesline and then sends RVD to the barricade.



~commercial time~


Back from commercial as RVD hits rolling thunder and covers for 2. Sidekick by Del Rio, and he gets a cover for 2. Catapult by Del Rio, RVD lands on the ropes and then slips off into a dropkick, that looked bad. Kicks by RVD, split legged moonsault blocked with the knees, and a back stabber connects for Del Rio, cover gets 2. Del Rio heads up top, but leaps off into a heel kick by RVD. RVD up top, but Del Rio crotches him as he took too much time. Enziguri connects for Del Rio, and he covers for 2. Del Rio is pissed. Del Rio now looks for the cross arm breaker; RVD counters and gets the leg scissors roll up for 2. RVD then pulls Del Rio off the top and he crashes to the mat. Frog splash. Done.

OFFICIAL RESULT: RVD @ 10:00 via pin


RVD advances to face the winner of Cesaro vs. Mark Henry.


Daniel Bryan is not here tonight, because he got married to Brie Bella. We see clips of last week's celebration and confrontation with Triple H.


Triple H and Stephanie meet with Batista and Randy Orton backstage.


Cole reminds us that we will be celebrating Warrior tonight. We get a clip from Summerslam 1988, where Warrior won the IC Title from the Honky Tonk Man.



We again see Triple H and Stephanie meet with Batista and Randy Orton backstage. Triple H says they have an issue with the Shield, and if they will attack him, they will not have an issue taking out Batista and Orton. He says they remind him of them. He is not sure anyone can stop them. Triple H says if they are on the same page, nobody can stop them. Batista says he wants to be champion. Orton says he is the best of this generation, he wants the title, so Triple H is on his own. The Shield is Triple H's problem, not theirs.



Cody Rhodes and Goldust vs. Ryback and Curtis Axel


Goldust and Axel to start. Goldust in control, hits an atomic drop and then an arm drag. Tag to Cody, elbow off the ropes to Axel. Gut buster suplex by Cody, and then a roll up for 2. Rights and elbows by Cody, and then works the arm. Tag to Goldust, rights by Goldust follow. A knee drop follows that and a cover for 2. Axel battles back, but then eats an uppercut by Goldust. Goldust tries to take out Ryback, but that allows Axel to attack from behind. To the corner and boots by Axel. Tag to Ryback, boot by Axel and then the corner clothesline by Ryback gets 2. Ryback then chokes out Goldust, and sends him back to the corner. A slam by Ryback, to the second rope and hits a splash. Axel tagged in and hits a double axe handle smash and covers for 2. Quick tags as the heels work over Goldust, and a cover by Ryback gets 2. Ryback grounds Goldust with a Chinlock, Goldust struggles to his feet but Ryback keeps him down. To his feet, Goldust to the corner and hits aback elbow off the ropes. Both men are down. They get to their feet and Goldust tags in Cody. Boot, uppercut and then Cody nails Axel. Up top and the moonsault connects on Ryback. Ryback rolls to the floor, and Cody hits the run up dove to the floor onto Ryback. Back into the ring they go, springboard missile dropkick gets 2 for Cody as Axel makes the save. Goldust in, but sent to the floor. Disaster kick to Axel. Tries for one on Ryback but eats the meat hook clothesline and that is enough for the win.

OFFICIAL RESULT: Ryback and Curtis Axel @ 6:00 via pin


Goldust checks on Cody after the match.


Legends House debuts this week.



We get a Bo Dallas video package.


Paige makes her way to the ring.



Non-Title Match: Paige © vs. Alicia Fox


And here we go. Lock up to begin, to the ropes and a break by Paige. Fox shoves her, and then they slap at each other. Paige grabs her by the hair and then slams her down. Off the ropes and a tilt a whirl back breaker by Fox connects. She then hits another back breaker, and then a third. Paige rolls to the floor. Fox Drags he back in by the chair, back elbows connect. Northern lights suplex by Fox connects for 2. Chinlock by Fox, Paige works back to her feet, but Fox slams her back down. Uppercuts by Fox, and then forearm strikes follow. Sidekick by Paige to the gut of Fox, and then rights follow. A short-armed clothesline lands, and then slams Fox down and then hits another clothesline. A dropkick follows, Paige then gets the scorpion cross lock and Fox taps.

OFFICIAL RESULT: Paige @ 3:00 via submission


Highlights of the Usos vs. Batista and Orton from last week.




Non-Title Match: The Usos (Jimmy and Jey) © vs. Batista and Randy Orton


The Usos are doing the half face paint as usual, but it is Warrior paint tonight. Very cool. The Usos attack right at the bell, because they are pissed from last week. They toss Orton and Batista to the floor, and then hit stereo dives. Orton back in and lays the boots to Jimmy. To the corner, counter and rights by Jimmy. Tag to Jey, and he hits a corner forearm on Orton and covers for 2. Orton tries to fight back, chops by Jey but Orton turns the tide and hits the 3.0 back breaker. Tag to Batista now, and he just beats down Jey in the ropes. A suplex by Batista follow, and he covers for 2. Tag back to Orton, Jey with rights, and then chops. Orton slams him to the mat, tag to Batista and he lays the boots to Jey. Off the ropes, boot by Jey, but then he runs into a spinebuster and Batista covers for 2. Jey counters a whip off the ropes, hits the Samoan drop and covers for 2 as Orton makes the save. Orton and Jimmy battle to the floor, and Orton slams him to the announce table and apron, but the Shield makes the save! That's a DQ.

OFFICIAL RESULT: Batista and Orton @ 4:00 via DQ


The Shield beats down Orton and then swarms Batista. Reigns hits the Superman punch, but Batista is able to roll out to the floor. The Shield stands tall.


Warrior Moment: WrestleMania VI vs. Hulk Hogan.




Orton and Batista walk backstage, and are none too pleased. They run into Triple H and Stephanie, and says "told you".


Paul Heyman is out to introduce the King of Swing, CESARO! He makes sure to remind us that his client Brock Lesnar conquered the streak, repeatedly. He then shows "historical images" from WrestleMania, showing the Undertaker being defeated. He adds that Lesnar's victory made the Undertaker famous. So when he speaks, you listen, so he gives to you his new client, Cesaro.



IC TITLE CONTENDER'S TOURNAMENT MATCH: Cesaro w/Paul Heyman vs. Mark Henry


Henry warns Heyman to stay out of his business. Lock up to begin, and they struggle for position. Henry takes Henry to the corner, Cesaro uses the ropes for leverage, but Henry takes control and tosses Cesaro to the floor. Cesaro talks with Heyman, as Big E watches on. Forearms strikes by Cesaro now, uppercuts follow. Cesaro lights up Henry, gets tossed back, but Cesaro lands a charging uppercut. Henry tosses Cesaro back, but Cesaro with the charging uppercut again. Henry back with a clothesline, and crawls over for a cover that gets 2. Cesaro to the apron, stuns Henry off the ropes, counters a slam and uppercuts Henry in the back. Uppercut off the second rope connects, and then, Mark Henry got Neutralized. Fin.

OFFICIAL RESULT: Cesaro @ 3:00 via pin


Cesaro moves on to face RVD in the semifinals.


Big E continues to watch on from backstage.



Triple H tells Maddox to tell the Shield that have a main event match tonight, but doesn't disclose who their opponents are.



Alexander Rusev w/Lana vs. Xavier Woods


Woods attacks, but Rusev catches him and then pummels him in the corner with strikes and kicks. A front kick by Rusev takes Woods down, and he then hits a high crotch throw into a uranage. The camel clutch thusly humbles Woods.

OFFICIAL RESULT: Alexander Rusev @ 1:00 via submission


R-Truth makes the save for Woods. Lana held off Rusev, but then allowed him to attack and lay out Truth.



The next Warrior moment is Summerslam 1990 vs. Rick Rude.


Clips of Journey to WrestleMania: Daniel Bryan.



IC TITLE CONTENDER'S TOURNAMENT MATCH: Sheamus vs. Jack Swagger w/Zeb Colter


And here we go as Swagger attacks early, and delivers knees in the corner to Sheamus. Sheamus battles back with clubbing rights, and then a clothesline. Off the ropes, reversal and a boot by Sheamus. Another clothesline follows, and then a clothesline that sends Swagger to the floor. Sheamus goes for the clubbing shots, Colter distracts him. Swagger catches Sheamus of the apron and slams him to the floor. Big E watches n backstage. Back in the ring and Swagger gets a cover for 2. Swagger works a butterfly lock, Sheamus gets to his feet and escapes with head butts. Swagger then connects with a belly-to-belly suplex for 2. A clothesline by Swagger, and a cover gets 2. Snap mare by Swagger, and back to the butterfly lock. Sheamus again tries to power out, gets to his feet and then a clothesline by Sheamus, and both men are down. They work to their feet, Swagger misses a charge and the Irish Hammer connects for Sheamus. High knee follows, and then one in the corner. Snap mare and kick to the back by Sheamus. The knee drop follows and he covers for 2. Sheamus then gets the clubbing shots to the chest in the ropes. Sheamus up top and connects with the flying shoulder block and a cover gets 2. Swagger with a back elbow, sends Sheamus to the apron. Sheamus flies in, misses the shoulder block and Swagger gets the ankle lock. Sheamus struggles, and kicks Swagger away to escape. Swagger shoulder blocks Sheamus to the floor, follows him out and connects with a chagrin knee to Sheamus' leg. He then slams him to the steps and rolls him back in. Swagger follows, brogue kick, that that is all.

OFFICIAL RESULT: Sheamus @ 7:00 via pin


Sheamus moves on to face the winner of Ziggler and Barrett.


We get an Adam Rose promo.



We get a commercial for the Warrior special that will air on the WWE Network, starting tomorrow night at 10PM ET.


Damien Sandow is in the ring, stating that he is the most deserving person in the WWE. The Big Show seems to dispute that, because here he comes. Sandow keeps talking. He adds that he is a former MITB winner, and was seconds away from the title. He says people only like Show because he is a giant and glad hands with the fans. Sandow says he deserves better, and has earned it. He questions Show about all of this, and Show doesn't say anything. Sandow says he deserves it, and no one can say he doesn't. He says deep down Show knows the truth. The problem here is that Sandow did the "tough guy chest poke" thing. He's going down. Yup, Show KOs him with one punch.


The Wyatt Family appears on the screen with Harper whistling "He's Got The Whole World In His Hands". Bray says they're next.



Big Show vs. Jack Swagger is announced for tomorrow night's WWE Main Event.


The Wyatt Family makes their way to the ring. Bray says that society as a whole has become a vile thing. People do as they are told because of the man. But he is different. People see a blank canvas, he sees a beautiful paining, when you hear silence, he hears a symphony. Call him by any name you see fit, but the fact is that he has never lied to you. But we know who has, John Cena has made a career of lying to you all. Do not be fooled, Cena is no man, he is a beast., But don't worry kids, he will not allow him to do it to you anymore. He has Cena on the edge, and needs just a little push. Abigail shall be his sword though his crusade, but he doesn't want to slay him just yet, instead, he wants it to come out and play. He knows Cena is here and calls him out.

Here comes John Cena to the stage. He says this is a great idea, but he doesn't need another push, because no one wants to see that. Cena wants to have fun, why so serious Bray? You tried at WrestleMania, but the monster does not exist. So lets have fun. He doesn't judge anyone, but feels if he can get the family to happy hour they would be the life of the party. He says Rowan probably has jokes and Harper would likely streak, and then makes fun of Bray's clothing. Roll Tide. Cena says he will put a smile on faces tonight. Lets talk about the family and sister Abigail, and wants to know if she is real. So he searched for her and found her on Facebook and shows a picture of Bray dressed as a pioneer woman. He then jokes about Bray's mom, and says he found her image as well, and shows an old woman with Harper's face on it. He then says a new baby girl Wyatt was born last month, and he went to TMZ for the photos, which is a baby with Rowan's face. Bray says Cena is hilarious, anytime a serious threat appears, Cena makes his jokes. Cena says if he wants serious, fine. You should know he can do that better than anyone. At WrestleMania he got serious, and Bray got beat. Bray got what he wanted, and the tables are turned. What happens if Bray loses again? Will he fight for everything? Cena says he talks and talks, but without his family he cannot back up anything. Take the Santa Claus wanna-bes away and Bray is nothing but the eater of the world's largest Cinnabon. He will make Bray fight on his own. Extreme Rules, they go one on one, in a steel cage. Bray says he likes that, and they have been playing catch with knives, and one of them will eventually get stuck and it will be real bad. How can Cena be 100% sure that it won't be Cena that gets stuck. Bray says this is his world, and they will no longer follow the fallacy that is Cena. Bray sings whistling "He's Got The Whole World In His Hands" to close the segment.




Santino and Emma vs. Fandango and Layla


Santino and Fandango to begin. Side headlock by Fandango, off the ropes and a shoulder block by Fandango. Hop toss by Santino, goes for the cobra, but Layla tags in. Emma attacks and slams Layla's head to the mat. Emma locks in the Dilemma (tarantula) and Santino sends Fandango to the floor as Emma climbs the ropes in the corner. Layla slams Emma off the ropes and then pins her.

OFFICIAL RESULT: Fandango and Layla @ 1:00 via pin


Stephanie McMahon says that Kane's performance has been less than satisfactory as of late. Kane apologizes, and Stephanie doesn't want to hear this. She thought they chose a man without a moral code, who could lead and take charge. Instead, he gets involved with people of lesser intellect. He failed to take care of Daniel Bryan, and as he tries to apologize, Stephanie yells at him and calls him a shell of his former self. What happened to the devil's favorite demon? What happened to Kane? Kane gets angry, and stares at his mask in the glass box. He then removes the case and picks up the mask. He will eviscerate Daniel Bryan and send him to the depths of hell.



We get a Bo Dallas promo.


Cole promotes Warrior Week on the WWE Network. We then see last week's appearance by Warrior.


Ziggler vs. Barrett in the IC Title Contender's Tournament is next.



We get an Adam Rose video package. Bunny lost at Hungry, Hungry Hippos.



IC TITLE CONTENDER'S TOURNAMENT MATCH: Dolph Ziggler vs. Bad News Barrett


They circle, lock up to begin. Go behind by Ziggler, takes Barrett down, but Barrett back to his feet. Ziggler slides to the floor, avoiding the elbow on Barrett. Ziggler back in, go behind by Ziggler, but Barrett with clubbing shots to the back and then a right that drops Ziggler. Barrett lays the boots to Ziggler in the corner, follows with a suplex and covers for 2. Barrett misses a knee drop, Ziggler takes him to the ropes and lands body shots. Side headlock by Ziggler, but Barrett escapes and slams Ziggler to the corner, and covers for 2. Barrett chokes out Ziggler in the ropes, Ziggler escapes, and then hits a dropkick. He then gets a Cactus clothesline and that sends he and Barrett to the floor. They trade rights on the floor, and then Barrett tosses Ziggler to the steel post. Bad news indeed…



~commercial time~


Back from commercial as Barrett works a side headlock on Ziggler. Ziggler to his feet, elbows out, to the corner and Barrett misses a charge and hits the steel post. Off the ropes and a cross body and rights by Ziggler. Corner mount and rapid-fire rights by Ziggler follow, and then the neck breaker and a cover for 2. Both guys are down, looking to get to their feet. Ziggler misses the Fameasser, but then Barrett gets Wasteland for a close 2. Barrett is pissed, picks up Ziggler and tries the pump handle slam, Ziggler counters out and gets the Fameasser for 2. Barrett to the corner, Ziggler misses a charge and collapses to the mat. Barrett to the second rope, Ziggler with rights and then follows him up. Superplex try, Barrett blocks and head butts Ziggler to the mat. But then Ziggler pops up and runs up to hit the X-Factor off the ropes, which gets a close 2. Ziggler looks for the Zigzag, countered into the black hole slam by Barrett, which gets another close 2. Barrett sets for the bull hammer, Ziggler to his feet, Barrett misses, and Ziggler rolls him up for 2. Barrett tosses Ziggler across the ring, and then connects with the bull hammer for the win.

OFFICIAL RESULT: Bad News Barrett @ 12:00 via pin


Barrett is afraid he has some bad news. Standing here is Bad News Barrett, and mark his words, he is the next IC Champion.


The semifinals are Cesaro vs. RVD and Sheamus vs. Barrett.


Daniel Bryan returns next week, and will have to deal with Kane. We get a Kane video package, he's putting the mask back on, again. That was awfully convenient.



Batista vs. Sheamus is set for Friday's Smackdown.


The Shield makes their way to the ring.



The Shield (Rollins, Reigns and Ambrose) vs. Alberto Del Rio, Jack Swagger, Fandango, Heath Slater, Jinder Mahal, Drew McIntyre, Titus O'Neil, Ryback, Curtis Axel, Alexander Rusev, Bad News Barrett


The geeks try to rush the ting, and fail, so they all get on the apron for a proper grappling match. Rollins and Slater to begin. Rollins takes him to his corner, and beats him down. Tag to Ambrose, and then Reigns as they just beat down Slater in their corner. Back to the corner, boots by Reigns, and then the tag back to Rollins. An Enziguri by Rollins gets 2 as Barrett makes the save. Ambrose in and tries to save Rollins, McIntyre in now and delivers rights to Rollins. Titus tags in, side back breaker and slam to Rollins. Rusev in now and stomps on Rollins, and then delivers elbow drops. Swagger tags in, chokes out Rollins, and then delivers knees in the corner. Rights by Ryback who tagged in, and then the press slam into the powerslam. He talks trash, and tosses Rollins to the floor. Reigns to the floor and spears someone as it breaks down and we get a DQ finish I suppose.
OFFICIAL RESULT: Not sure @ 4:00


Rollins hits a dive onto the pile, and the Shield takes the ring and fights off their challengers. The Shield fights, but the numbers game gets to them and they are getting beat down.

And then…EVOLUTION'S MUSIC HITS and Triple H, Orton and Batista make their way out to the ring. Triple H drops the suit jacket and takes off the tie, shit's about to get real. Triple H tells the geeks that their job is done, and that it's time for Evolution to go to work. Evolution hits the ring and starts to beat down Rollins. Reigns fires up and starts to make a comeback, but eats an RKO from Orton. Batista then hits the powerbomb on Reigns. They continue to beat down Rollins and Ambrose, and then an RKO for Rollins. Ambrose tries to help Rollins, but he gets cut off and then Rollins eats a Batista bomb. Batista bomb-RKO combo on Ambrose.

Triple H gets the mic and Reigns crawls towards him. Triple H says to "show him" and as Reigns makes his way to his knees, Batista and Orton grab him. Triple H says that "believe in Evolution" and gives him the pedigree.

Evolution stands tall.


End scene.


Thanks for reading.



Have you checked out the Csonka Podcasting Network? If you haven't, you should We run anywhere from 15-20 shows a month, discussing pro wrestling, the world of MMA, the NBA, general sports, popular TV series of the past, bad movies, battle rap, interviews, MMA & Wrestling conference calls and more! Around 10 different personalities take part in the various shows, which all have a different feel; so you'll likely find something you like. All of the broadcasts are free, so go ahead and give a show a try and share the link with your friends on the Twitter Machine and other social media outlets! Running since May of 2011, there are currently over 500 shows in the archive for you to listen to.



Larry Csonka is a Pisces and enjoys rolling at jiu jitsu class with Hotty McBrownbelt, cooking, long walks on the beach, Slingo and the occasional trip to Jack in the Box. He is married to a soulless ginger and has two beautiful daughters who are thankfully not soulless gingers; and is legally allowed to marry people in 35 states. He has been a wrestling fan since 1982 and has been writing for 411 since May 24th, 2004; contributing over 3,000 columns, TV reports and video reviews to the site.

Your heart is free. Have the courage to follow it…TO CSONKA'S TWITTER!

http://www.twitter.com/411wrestling
http://www.twitter.com/411moviestv
http://www.twitter.com/411music
http://www.twitter.com/411games
http://www.twitter.com/411mma



comments powered by