SPOTLIGHTS
Tremendous Tirades 04.28.14: Monday Night Raw
Posted by Steve Cook on 04.28.2014

WOOOOOOO!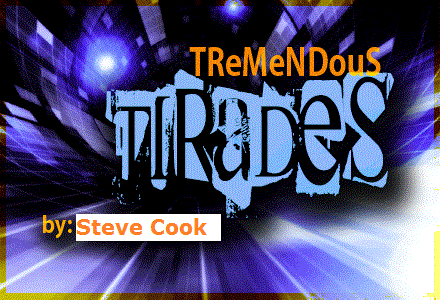 Introduction

Hi kids, it's your favorite Steve Cook! If you want Larry Csonka back in this slot, tell him to stop doing live recaps for stupid UFC & TNA shows. It's all about Raw with the cool kids, and this week our favorite show is in St. Louis, Missouri. Speaking of which, how do you make a St. Louis baseball fan laugh on Monday night? Tell them a joke on Friday night!

That's right folks, I'm here so I can joke about St. Louis. I won't be alone though! I've invited the lovely Katie Nolan of Fox Sports 1's soon to be cancelled Crowd Goes Wild to help me with my St. Louis bashing this evening. Thanks for helping out, Katie!

Editor's Note: The St. Louis bashing contained in this column in no way represents the views of Katie Nolan, who has no idea this column actually exists. She did respond to one of the author's tweets on Sunday night, and he's been annoying us all day by going on about it. In any event, don't hate Ms. Nolan. She deserves a show.
---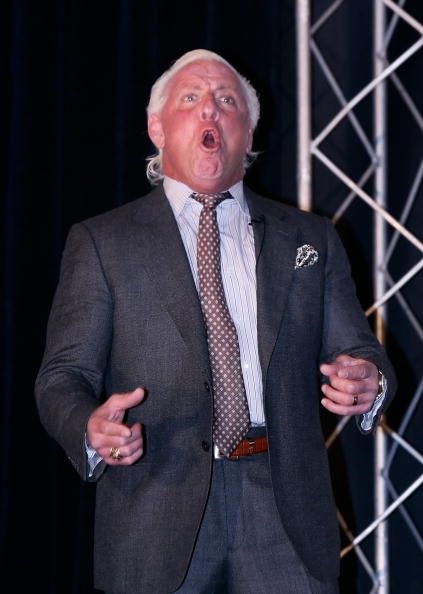 WWE MONDAY NIGHT RAW: RETURN OF THE NAITCH
It's also the return of the Jackman. I wonder if he'll manage Zack Ryder again. No, I know he won't, I don't really wonder about that.


We open things with a video about the Wyatt Family owning John Cena recently.

Creepiest. Opening Segment. Ever.: John Cena comes down to a caged ring, which is what he'll be in Sunday. You know, back in the old days people would cut promos in cages in empty arenas. I thought it worked better then, but at least he can ask the live people why he deserved to take on all 3 Wyatts last week. He brings up how he was drafted to Raw in St. Louis some 10 years ago & he got the loudest ovation in his career. Times have changed. HE DOESN'T FAULT US. He puts over the future stars. They, like him, are passionate about WWE & the Universe. Bray Wyatt's passion is not the WWE, it is Bray Wyatt. The Wyatt cut-in has some unfamiliar voices singing "He's Got The Whole World In His Hands". It's a whole damn choir! The Family comes out & leads the choir to the ring as they all sing. He's got the whole Cenation in his hands! He's got the big bad monster in his hands! And the choir dons sheep masks. Cena is suitably creeped out. Bray's got a kid on his lap! This is all sorts of creepy, which is exactly what they were going for.

Rating (1-10): 9.0

WWE Tag Team Title Match: The Usos vs. Rybaxel: I was curious as to who actually named Rybaxel. Most people are telling me it was JBL, so I'll go with it. One of the Usos got injured early. Even though one of them is on Total Divas all the time I still can't tell them apart. That probably makes me a horrible human being, but I'll deal. The injured Uso gets a hot tag and seems to be doing well. He even sells that ankle occasionally. Ryback kicks out of a super kick that everybody thought was the finish. An attempted Shellshock leads to a sunset flip for another near fall. Axel hits the PerfectPlex, so the other Uso splashes him for the 3 count. Big win for the Usos! They overcame a random injury to get the win over Ryback & Axel, which means these kids will be champs for a long, long time.

Rating (1-10): 7.0


And now, Katie Nolan!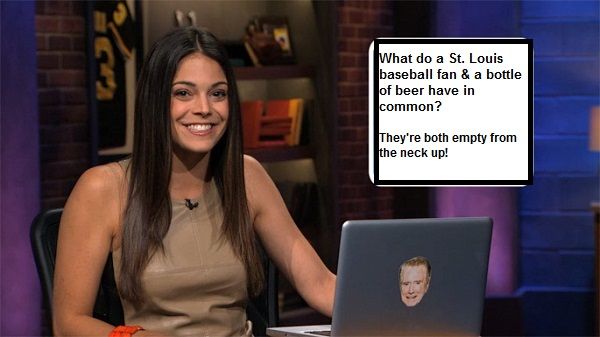 Good of the announcers to remind us that the major cable/satellite companies aren't carrying Extreme Rules so people should buy the WWE Network.


Adam Rose will be debuting next week! Larry will probably use this to make me fill in again.


Cesaro & Paul Heyman talk about how RVD used to be a Paul Heyman guy. I'm sure it was a Promo of the Year contender according to 411 writers.


A video package showed Daniel Bryan getting killed by Kane. Since I watched that last week I watched No Filter with Katie Nolan instead.

Sheamus vs. Titus O'Neil: Titus attacks from behind early! He promised on the WWE app that we would see a new Titus O'Neil tonight. The new Titus O'Neil got his head Brogue kicked off less than a minute after the bell actually rang. Well good for him. JBL is all like "I LIKE THAT TITUS THAT WE SAW!" Great. He got squashed. Stop acting like Titus O'Neil matters. He doesn't. You have nothing for him. JBL trying to sell that crap as impressive pisses away whatever little credibility JBL has now. Stop.

Rating (1-10): 3.0


And now…Katie Nolan!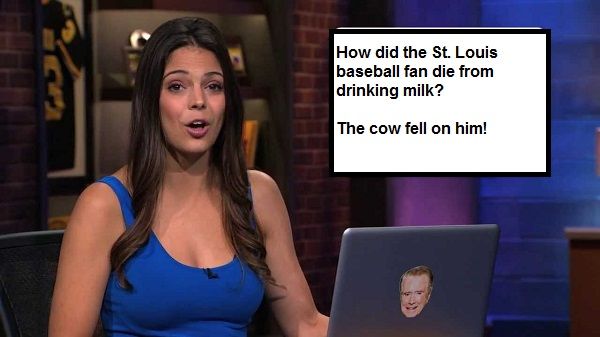 Bolieve.

Wolverine & Dolph Ziggler vs. Magneto: Dolph Ziggler talks about how the bikinis get tighter this time of year. Nah dawg. This leads to an X-Men movie trailer (Jennifer Lawerence FTW) & the introduction of Hugh Jackman! Hugh talks about how he loves Raw because anything can happen. Dolph reminds Hugh with a video package of the time people got punched & whatnot. Hugh wasn't going to bring it up! They bury the hatchet, which brings out…Damien Sandow dressed as Magneto? Yikes. I mean, he's trying to cut a promo like he's an Intellectual Savior, but he looks like a jackass. Hugh & Dolph take this as seriously as anybody else would. Hugh even touches the cape. Hugh hip tosses Sandow & ends the segment. Yikes. I assume this will hit Extra & Access Hollywood to give WWE that press baby.

I hope all of this leads to TNA repackaging Magnus as Magneto so they can try and outdo WWE.

Rating (1-10): 1.0


I already need more Katie Nolan.




Jack Swagger (w/Zeb Colter) vs. Cesaro (w/Paul Heyman) : Heyman cuts a promo about how his kids like him. 5 411 writers have already nominated it for Promo of the Year. I'm a little surprised they didn't save this for the PPV/WWE Network special. Cesaro takes advantage of a distraction at ringside ("HEYMAN'S GOT THE MUSTACHE!") to German suplex Swagger for the 3 count. Zeb is displeased. I assume this isn't the blow off.

Rating (1-10): 5.0


Renee Young asks John Cena about Bray Wyatt. John says nothing. Renee should get used to that if she goes to ESPN.


And now…Katie Nolan!


BTW, we've been seeing dramatic shots of Kane's mask tonight. It's a thing.

Cody Rhodes vs. Alberto Del Rio: Cody has been frustrated lately because of his lack of success with his brother Goldust, and ADR goes on the offense early. ADR dominates mostly, Cody gets a little offense but it isn't enough to keep ADR from tapping Cody out to the cross-arm breaker. Cody is still mad at Goldust after. It takes a minute but JBL remembers that ADR won & somebody should mention it.

Rating (1-10): 6.0


I'm giving Katie a break this segment. Here's Ashley from Legends House!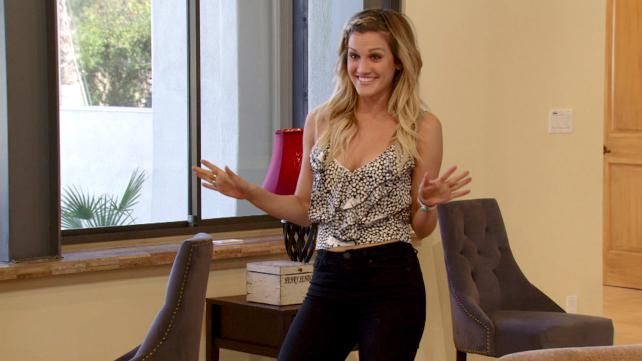 I love that show.

Alexander Rusev vs. Xavier Woods: The Ravishing Russian Lana tells us we will see why resistance is futile. Woods actually gets some offense here. Not much, mind you. R-Truth breaks things up before Rusev can lock in the Accolade, and they actually knock Rusev to the outside. Rusev wins via DQ, and I guess we are supposed to believe that R-Truth & Woods can beat Rusev in a handicap match on Sunday. Eh.

Rating (1-10): 5.0


Tomorrow is World Wish Day, so we have a video package of John Cena granting wishes. Some Make a Wish kids are in attendance. I don't think they had sheep masks on earlier, but I can't say that for sure.


RVD informs Renee Young that he's held the IC title 6 times & 7 is his lucky number. Zeb Colter asks RVD if he'd like to join forces to combat Paul Heyman. RVD has a mind of his own so he passes. Bad move. RVD & Swagger have so much in common, they'd be a good pairing.


Lots of clips of managers talking to their clients backstage tonight.


Hornswoggle & El Torito will be in a WeeLC match on Sunday. Well if that doesn't get you to order WWE Network I don't know what will.

Los Matadores vs. Heath Slater & Drew McIntyre : The tag teams face off on Raw while the little fellas get the PPV match. Eh, why not. Jinder tries to hold the little guys apart on the outside but gets gored for his troubles. Then one of the matadores holds them apart. While all that's going on, Heath Slater gets the win for the first time since he was in the Corre teaming with Justin Gabriel. The bull splashes people after the match. And the crowd goes…well, not wild.

Rating (1-10): 3.0


Katie Nolan!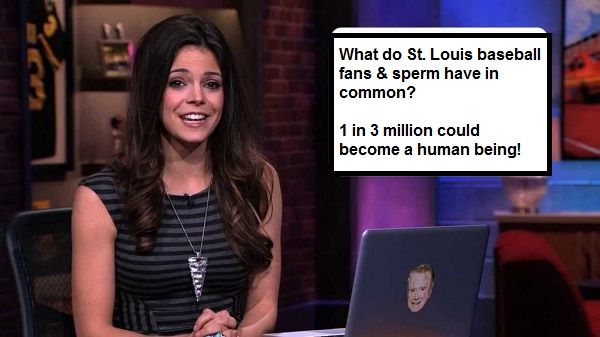 Stephanie Apologizes : They've been building up a Stephanie McMahon apology to Daniel Bryan for last week all night. She's one of the top 50 talkers of all time, you know. Bryan & Brie are on the stage, Bryan in neck brace. Since Kane isn't supposed to be here I assume he appears & tombstones Bryan off the stage. Nice back & forth convo here. Daniel actually gets to talk. Steph says Kane's mask is locked up in her office. I've always assumed the man owns more than one mask, but I could be wrong. Steph books Brie against Paige tonight!

OH NOES…THE MASK IS GONE!

Rating (1-10): 6.0


Ladies & Gentlemen…Katie Nolan!




WWE Divas Title Match: Paige vs. Brie Bella: Lots of screaming from Paige early on, which I don't remember her doing on the main shows before. Brie goes into Brie Mode briefly but Paige fights back. Superplex! And here comes Kane! RUN PAIGE! RUN FOR YOUR LIFE! Kane does the old "coming up through the ring" gimmick, which hasn't been seen in awhile. He tries to drag Brie in, then knocks Bryan away. Bryan knocks Kane down with a wrench, which of course Kane rises up from. Chokeslam! Brie is still in danger because she's too dumb to leave the ring, and she finally joins the officials to drag Bryan away. PYRO!

Well at least Paige escaped somewhere.

Rating (1-10): 5.0


Once again…Katie Nolan!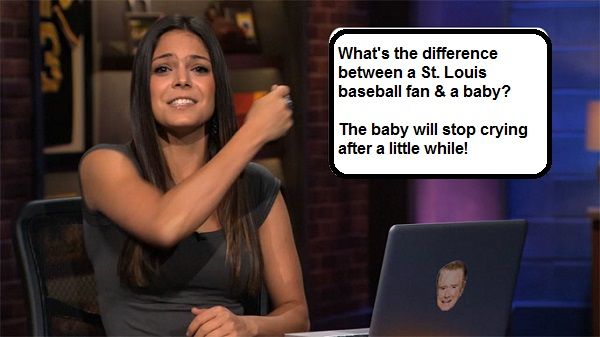 Bryan promises Stephanie that he'll be at Extreme Rules, and Brie calls her a bitch. Stephanie leaves as requested.


Cena apologizes for not being able to do the interview earlier. He is now confident that the WWE Universe is behind him, and has special plans for Bray on Sunday including a burro. Maybe John's been talking to Bo Dallas, I dunno.


Bad News Barrett informs us he was in diapers the last time RVD won the Intercontinental Title. I'm told Wade was 25 the last time RVD held the IC strap. Yeah, that's not something I'd advertise, sport.

Bad News Barrett vs. Rob Van Dam: It's fair to wonder whether or not this Wade Barrett push will be different than all the other ones that got cut short either due to injury or writer indifference. The announcers discuss whether or not RVD is an octopus. Somewhere Jacques Cousteau is rolling over in his grave. Cesaro & Swagger show up at ringside, they seem preoccupied with each other & RVD takes the advantage in the ring. Cesaro distracts RVD, Bull Hammer for the win! Bad News Barrett will take on Big E, who has been standing backstage the last few weeks, at Extreme Rules.

Swagger saves RVD from a Cesaro beat down with a Doctor Bomb! WE THE PEOPLE. He goes after RVD as well, but gets kicked out of the ring. RVD frog splashes Cesaro so he can get his heat back.

Rating (1-10): 6.5


Katie Nolan, everybody!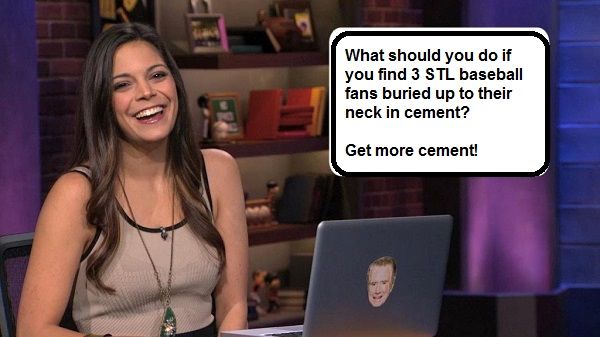 The Shield cuts a promo in a hallway lighted like Undertaker entrances in the mid-90s. Pretty solid.

Randy Orton vs. Roman Reigns: Randy Orton doing the Orton pose to "Line in the Sand" just feels right, doesn't it? Triple H & Batista are all like Bill Cosby promising to take them out of this world.

As I was wondering where the hell the advertised Ric Flair was tonight…here he comes! The announcers inform us that Evolution is indeed complete now. He shakes hands & exchanges hugs with each Evolution member. Flair wonders if he's in St. Louis, Missouri. He's had a lot of fun there. He talks about the Horsemen days & the Evolution days. He's surrounded by Superstars that exemplify power, style & grace! But what he's talking about now is…The Shield! He shakes hands with the Shield members & leaves! The crowd is really not sure what to make of this endorsement of the Shield by Ric Flair. Orton is outraged & beats Reigns all around ringside. Reigns is looking all right so far here. His singles matches have been lacking so far, but he's been doing enough selling here to not run out of stuff to do. Before he can, Evolution & the Shield start fighting on the outside. Reigns with the Superman punch! This ends up in a DQ & Evolution beats up the Shield. The crowd finally wakes up when Rollins wakes up & knees somebody, then Triple H eats a spear from Reigns. Triple Powerbomb to the Hs? Not quite, it gets broken up.

I'm pretty sure of where they were going here, and it makes sense. The execution seemed lacking & the crowd wasn't buying it. They only reacted when Rollins popped up out of nowhere & Ambrose joined him, they weren't getting into anything Evolution was doing good or bad. Flair giving the rub to the Shield sounds good, but is the Shield a group that should be getting respect from Ric Flair, or a group that needs Ric Flair's respect? Based on their reaction they seemed unaffected.

Rating (1-10): 6.0


One more time…Katie Nolan!


End scene.


Thanks for reading.



The Tirade



The highlight was obviously the opening segment with Cena & Wyatt, and nothing else on this show approached that neighborhood. Barrett really seems to be picking up some steam, hope he keeps it up. I guess Cesaro vs. Swagger needs RVD to get on the PPV? The Jackman segment was the opposite of his first appearance on Raw, which was one of the best celebrity appearances ever. This wasn't, but I don't blame him. The Bryan/Kane feud makes sense from a story perspective, but it doesn't need to be going multiple PPVs, which I'm afraid it will. The Rhodes breakup means several times less than it would have several months ago, which is a shame. Evolution vs. Shield…should have been pretty hot tonight but it wasn't. Frankly the crowd didn't help, but they got fed a lot of crap so that'll happen. Not much to this show really.

Show Rating: 6.0

As a reminder, I will be going by the 411 scale…

0 - 0.9: Torture
1 - 1.9: Extremely Horrendous
2 - 2.9: Very Bad
3 - 3.9: Bad
4 - 4.9: Poor
5 - 5.9: Not So Good
6 - 6.9: Average
7 - 7.9: Good
8 - 8.9:Very Good
9 - 9.9: Amazing
10: Virtually Perfect

The final rating is not simply an average of the rated segments above. The rating takes them into account as well as the segments that are small but not scored, the flow of the show, the overall booking, build to PPV, crowd reactions, and so on and so forth.




---
Have you checked out the Csonka Podcasting Network? If you haven't, you should We run anywhere from 15-20 shows a month, discussing pro wrestling, the world of MMA, the NBA, general sports, popular TV series of the past, bad movies, battle rap, interviews, MMA & Wrestling conference calls and more! Around 10 different personalities take part in the various shows, which all have a different feel; so you'll likely find something you like. All of the broadcasts are free, so go ahead and give a show a try and share the link with your friends on the Twitter Machine and other social media outlets! Running since May of 2011, there are currently over 400 shows in the archive for you to listen to.



Steve Cook is a Gemini and enjoys drinking the occasional alcoholic beverage or nine, long walks on the beach, objectifying women and winning fantasy football championships. He graduated from the University of Louisville in 2006 & has a B.S. in Political Science with a concentration in Law & Public Policy. He has been a wrestling fan since 1990 and has been writing for 411 since August 14th, 2004; contributing nothing but headaches & utter frickin' chaos to the site. He is a living legend & the last of a dying breed.

Your heart is free. Have the courage to follow it…TO CSONKA'S TWITTER!
Follow Cook as well, it's a good time.

http://www.twitter.com/411wrestling
http://www.twitter.com/411moviestv
http://www.twitter.com/411music
http://www.twitter.com/411games
http://www.twitter.com/411mma
comments powered by