SPOTLIGHTS
411's WWE Raw Report 5.12.14
Posted by Larry Csonka on 05.12.2014

Daniel Bryan announced that he will have neck surgery on Thursday, Roman Reigns battled Batista in the main event, John Cena and the Usos had a rematch with The Wyatt Family and more! Check out 411's complete WWE Raw report for all the details!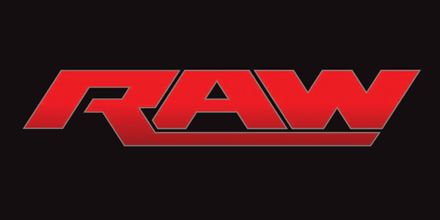 411's WWE Monday Night Raw Report 5.12.14
Match times are not exact.


We get highlights from last week's Raw.


The Shield is in the ring to kick off the show. Ambrose says last week we saw something we don't see often, all three members of the Shield laid out. They got the crap kicked out of us, but it's ok, they may go down, they don't stay down. Tonight they stand tall, and tonight, they want Evolution. Rollins then says they are not from Evolution, they are running to them. If they have any guts, they will accept their challenge for a rematch and then, they will run through them. When they show up, they will hunt Evolution down. Rollins says they are good, former champions, main evented WrestleMania, well they WERE really good. But you're not the Evolution you used to be because you can't evolve into what it takes to beat the Shield. Rollins sees Reigns pacing and wants to know is he has something to say. Reigns looks pissed, grabs the mic and says last week they were victimized, ambushed, and he was bloodies, RKO'd, pedigreed and triple power bombed. Is that all you got? Because if it is, you have a serious problem. They will teach Evolution what payback is, to believe in the Shield, to believe in him.

We see Evolution's limo arrive at the arena. The Shield wastes no time and charges to the back. Triple H signs some papers and then the Shield makes their way to the limo and attacks. They brawl as the parade of agents and refs try to stop it. The Shield gets pulled away as Evolution got the worst of that exchange.



Back from commercial as Zeb discusses his deportation list. He wants the fans to shut up and listen, because that's what a real American would do. Last week he was debuting a document more important than the Bill of Rights and Declaration of Independence, when Adam Rose and his band of run away hippies interrupted. A man that hangs with a full grown bunny has issues and offers nothing to society. Keep your distance Adam Rose.



RVD vs. Jack Swagger w/Zeb Colter


The bell rings, and the Exotic Express makes their way to the ring, followed by Rose. Swagger is not pleased about this. Swagger fails to attack as Rose falls back into the pack of misfits. They dance around the ring, carrying Rose; Swagger is distracted and eats a kick to the face. Five star frog splash by RVD, finished.

OFFICIAL RESULT: RVD @ 1:30 via pin


We get a video package on WWE Divas Champion Paige.



We get a Bo Dallas video package.


Alicia Fox cuts a promo and says on behalf of all the divas, Paige has been here six weeks and has managed to alienate all of them. There's something about Paige they don't like, it's that she doesn't fit in. Fox attacks before the bell. She beats her down, lands knees and then wants the ref to start the match. Paige is a good babyface, and will fight.



Non-Title Match: Paige © vs. Alicia Fox


The bell sounds and we're underway. Fox back on the attack, more knee strikes and then the tilt a whirl back breaker. She then tosses Paige to the floor. Fox follows, slams Paige to the apron and then rolls her back in. Back elbows by Fox, northern lights suplex follows and that gets 2. Fox works the rear chinlock, keeping Paige grounded. Paige makes it to her feet, but Fox slams her back to the mat. Off the ropes and Fox hits another tilt a whirl slam, and then celebrates. She covers after some celebrating and gets 2. Fox works a modified surfboard, shoulders are down ref, come on man. Fox kicks her away, sending Paige face first to the mat. Fox slams Paige's face to the mat several times, and then back to the rear chinlock. Paige again to her feet, side headlock by Fox, but Paige gets the Paige turner out of nowhere for the win.

OFFICIAL RESULT: Paige @ 5:00 via pin


Fox throws a fit post match. Ripping off parts of the announce table and spraying JBL's drink on the crowd and announcers. She then stole JBL's hat.


We get highlights of the Bryan/Brie/Kane shenanigans from last week.


Daniel Bryan will address the WWE Universe… NEXT!



Daniel Bryan makes his way to the ring as we come back from commercial. Bryan thanks he fans for their support. It's been a long road to get to where he is. From the moment he first won the title at Summerslam, he knew the whole thing would be an uphill battle, but it's steeper than he thought it would be. They chant NO at him and he jokes about being treated like John Cena. Everything and everyone was thrown at him, but WE beat the odds, and he walked our of WrestleMania as the champion. But unfortunately, when you're the WWE champion there is a target on your back. He got back from his honeymoon, and Kane gave him the worst beating of his life, tombstoning him three times around the ring. He was in a neck brace, but was determined to beat Kane, and he did at Extreme Rules. But that comes with a price. His style in the ring comes with a price, and that is why they chant and cheer for him. But he pays a price with his body. And now he has to pay the price, with neck surgery on Thursday. He's not happy about it, this has been his dream since he was a kid. Stephanie McMahon and Triple H, Kane, they are happy about this. They think his career is done. And there is a chance that it could be. But it WON'T BE! When will he be back? He doesn't know, but he WILL be back. The crowd starts chanting YES along with Bryan. They make no mention of what will happen with the world title.


We get highlights of the Cena vs. Wyatt Family feud.





The Wyatt Family (Bray Wyatt, Luke Harper and Erick Rowan) vs. The Usos (Jimmy and Jey) and John Cena


Harper and Jey to begin. Harper slams Jey to the corner, tries to fire away on him, but Jey with a roll up for 2. Jey with rights, Harper back with a dropkick and then takes Jey to his corner. Tag to Rowan, slams Jey to the mat and then chokes him out in the ropes. Tag to Bray, he lays the boots to Jey in the corner. Quick tag back to Harper, to the corner and back elbows to Jey follow. Harper with chops in the corner, an Irish whip follows, Harper misses the corner splash and Jey tags in Jimmy. Jimmy runs wild with clotheslines, superkick and then the Samoan drop all connect. To the corner, mounted rights by Jimmy, up top with the cork screw moonsault press for 2. Samoan clambake stopped by Rowan, Bray distracts Jimmy, and Harper lands a big boot and covers for 2. Tag back to Bray, who beats down Jimmy a bit, and then lands a wild uppercut. Tag back to Harper, elbow drop by Harper and another cover for 2. Harper works the side headlock on the mat, Jimmy fights to his feet but eats an elbow for his trouble. Tag to Rowan, who hits a back breaker and then chokes out Jimmy. Bray tags in and Jimmy fights back with rights, but Bray slams him to the corner and unloads with rights. Bray hits the corner splash, shoots Jimmy off the ropes and Bray eats a leg lariat. Both men are down here, and Jimmy needs the tag. Diving tag to Cena, Rowan in as well as Cena cleans house with the shoulder blocks, clotheslines and proto bomb. Harper in and rights by Cena connect. AA try on Rowan, Cena instead tosses him to the floor. Harper in and slams Cena down, cross body by an Uso. Uranage by Bray. The other Uso in for the save, but Rowan levels him with the shoulder block. Cena then gets the STF on Rowan, but Bray saves him with the running back splash. Bray looks for sister Abigail, but USO SUPERKICKS for the save. Superkicks for Harper! Stereo Uso dives onto Bray and Harper. AA on Rowan connects and that is all.

OFFICIAL RESULT: The Usos (Jimmy and Jey) and John Cena @ 10:00 via pin


Bray thanks Cena for helping him to realize what he must do. Thank you John…follow the buzzards.


Evolution will appear next.



Highlights of the Shield beating down Evolution earlier.


Evolution is in the ring now. Orton and Batista look to have matching trunks now. Orton now wants to kick some ass right now, and while Triple H created the Shield, they need to put the hounds of justice to sleep. Triple H says that maybe it is time. The Shield proved how good they were at Extreme Rules. He knew they were good, but he protected them and fed the roster to them. But maybe he was wrong about them, and their attempt at an ambush, well that was the last straw. They act like kids waving a stick around. It will end. If the Shield wants a rematch at Payback, then so be it. They will get a rematch, but the gloves are off, and they will take them apart one by one. Dean Ambrose will be humbled. Then they will move onto Rollins, and will pull his wings off. And then it is onto the big dog, Roman Reigns. You want us to believe well do you? And when they get to him they will take their time with him and make an example out of him. The example they make out of him will be that Reigns will not comeback from Payback. Reigns will fail to adapt, and at Payback, you will perish….

The Shield arrives and attacks out of nowhere. The Shield kicks ass and clears the ring. Batista says he has had enough of them. Well if Reigns is supposed to be the big dog, he wants him one on one tonight.



Cameron, Naomi, Brie and Eva are ringside with score cards.



Nikki Bella vs. Natalya


Lock up to begin, takedown by Natalya and then a cover for 2. Takeover by Nikki and a cover for 2. The Total Diva chicks are scoring the moves. Natalya with a trip and takedown, but Nikki gets a side headlock. Natalya escapes, and a forearm strike by Nikki. Another, to the corner and knees by Natalya. Nikki fires back, and then gets a kick off the second rope. Natalya slaps her, and Nikki slaps her back. SLAP FIGHT. Abdominal stretch now by Natalya. Nikki escapes, and into an abdominal stretch of her own. Natalya escapes by hip tossing her into the ropes. Natalya starts to beat her down in the ropes, but then misses a charge. Mounted attack by Nikki, they shove each other and then Nikki rolls her up for 2. Natalya with a roll up for 2. Knee by Natalya, wheel barrow into a rollup, counter by Nikki and she gets the win.

OFFICIAL RESULT: Nikki @ 4:00 via pin


Nikki celebrates with the girls, and Natalya gets pissed and rips up the signs. They all leave her at ringside, and Natalya is a sad panda.





Non-Title Match: Sheamus © vs. Curtis Axel w/Ryback


Axel got the match after he and Ryback flipped a coin. Lock up to begin, to the corner and clubbing shots by Axel. Sheamus fires back, off the ropes and a back elbow and knee drop to Axel and a cover gets 2. To the corner, off the ropes and a boot by Axel. A running knee strike follows and Axel covers for 2. Rights and boots follow by Axel, but Sheamus battles back with rights. Off the ropes and Axel connects with a dropkick. Sheamus hits the Finlay roll, and then a knee strike in the corner. Up top, and Axel crotches him and hits a hanging neck breaker and that gets 2. Perfect-plex countered, Sheamus stops a dropkick and locks in the cloverleaf. Axel taps.

OFFICIAL RESULT: Sheamus @ 3:00 via submission


Ryback attacks post match, they argue and Sheamus agrees to a match.




Non-Title Match: Sheamus © vs. Ryback w/Curtis Axel


JIP as Ryback works a chinlock. Sheamus works to his feet, but Ryback with a sorta press slam into a powerslam for 2. Sheamus with rights to the body, knee by Ryback and then a slam follows. Running splash by Ryback countered with knees by Sheamus. Rights by Sheamus follow, to the corner and mounted rights by Sheamus. Ryback then tries for a powerbomb, Sheamus escapes and hits clotheslines. Running knee lift follows. Clubbing shots in the ropes for Sheamus now follow. Slingshot shoulder block by Sheamus caught by Ryback, who gets the backpack stunner for a close 2. Ryback fires up, sets for the meat hook clothesline, countered into white noise and Sheamus covers for 2. Sheamus looks for the cloverleaf, Ryback kicks him away, Sheamus misses the brogue kick and Ryback hits a spinebuster for 2. Rights by Ryback, to the corner, Ryback eats a back elbow, then a boot. Sheamus snatches up Ryback for a running powerslam and covers for 2. Sheamus now sets for the end, brogue kick is stopped by an Axel distraction, meat hook clothesline by Ryback. Sheamus ends up slipping out of the shell shock, brogue kick, and that is all for Ryback.

OFFICIAL RESULT: Sheamus @ 6:00 via pin



Sheamus vs. Cesaro is set for Main Event tomorrow night.


Stephanie McMahon makes her way to the ring. Stephanie says that Bryan told his story about overcoming the odds and won the title. Stephanie says he did all of those things, but at the end of the day he has to have neck surgery. All that proves is that Daniel Bryan is not an A+ player. It's what she has been saying all along, and his body couldn't keep up, His heart wants to do it, he has the heart of a champion but cannot pull through for the fans. Stephanie has been trying to protect her, but now she has to do what's best for business. She calls Bryan to the ring, because she has to talk with him face to face.

Kane's pyro hits and he drags Daniel Bryan out to the ramp. He has been beaten, and EMTs are now out with the stretcher. Brie is out to check on him as well. Stephanie makes her way up the ramp and asks if he is conscious. The crowd chants for Bryan as they put him on the stretcher. Stephanie wants them to be careful because he is having neck surgery. We head to commercial.



Back from commercial as Stephanie apologizes to Bryan for what Kane did. Brie isn't buying this at all. She tells Stephanie to stay away.



Dolph Ziggler vs. Fandango w/Layla


Lock up to begin, go behind by Fandango. Some counters follow, off the ropes and a shoulder block by Ziggler. Off the ropes, arm drags by Fandango follow and then he dances. Ziggler dances back, and then hits a dropkick. Ziggler charges and Fandango tosses him over the top and to the floor. Fandango tosses Ziggler back into the ring and gets a cover for 2. Ziggler back with rights, off the ropes and a knee strike and suplex by Fandango, a cover gets 2. Chinlock by Fandango, trying to keep Ziggler grounded. Ziggler works back to his feet, hits a jawbreaker and escapes. Back elbow by Ziggler, Fandango misses a corner splash and Ziggler gets the mounted corner punches. A neck breaker follows and Ziggler misses a fameasser. Falcon arrow suplex by Fandango gets a close 2. Fandango up top now, Ziggler up, Fandango leaps over him, which allows Ziggler to get the fameasser for 2. Layla then distracts Ziggler, flying kick by Fandango lands and that gets 2. Layla is caught in the ring skirt, Fandango looks to help, Zigzag connects, and that will be all.

OFFICIAL RESULT: Dolph Ziggler @ 5:00 via pin


After the match Fandango grabs the mic and says that he may have lost, but is a winner, because no woman makes him feel the way he feels. Dolph may have won, but Layla won something much more valuable, his heart. Fandango says he loves her and they make out.



Hacksaw Jim Duggan makes his way out. Duggan says it is great to be back with the WWE Universe, especially after living in Legend's House. Lana's music hits and she struts her stuff a bit. She says that Duggan symbolizes America, one a proud nation, but now the empire crumbles and the US is the laughing stock of the world. China's economy has passed the US, and that is why Rusev is proud to represent Russian and their leader, Vladimir Putin. Duggan leads a US chant, and Lana says he proves America's inferiority. Lana introduces Rusev, who makes his way to the ring. Lana tells Duggan that she will give him one chance to beg for mercy. Duggan effuses and Rusev steals the 2x4 and breaks it across his knee. Lana says that was his one chance. RUSEV. CRUSH! WAIT, Big E runs out to make the save. They brawl and Rusev levels Big E with a leaping kick to the face. Big E rolls to the floor, and Rusev stands tall.



Damien Sandow gets an entrance, and says he had to sneak out the mic to be heard, because a lot of people don't want to hear what he has to say. He could tell you what he is feeling, but it is better to…


Cody and Goldust's music hits.



Damien Sandow vs. Cody Rhodes w/Goldust


Lock up, takedown by Cody and he then mockingly claps for Sandow. Lock up again, back elbow to the eye of Cody by Sandow./ To the corner, float over into the O'Connor roll by Cody for 2. They trade rights, off the ropes and a boot by Cody. Sandow drops to the mat to avoid the disaster kick, which was a trick as he attacks Cody and hits a basement dropkick to the knee. Sandow talks shit to Cody and calls him a punk, a suplex follows and Sandow covers for 2. Chinlock by Sandow, Cody works to his feet, escapes and then gets a roll up for 2. Another roll up gets 1. Rights by Cody, off the ropes and Sandow trips him into the ropes with a drop toehold. Rights by Sandow, charges into Cody as he was hanging over the middle rope. Side Russian leg sweep by Sandow, but misses the elbow with a wacky name. He maintains control though, takes Cody to the apron and beats on him with rights and an elbow. Back into the ring they go and a cover for 2. Back to the Chinlock, Cody escapes and hits a rebound clothesline. Uppercut follows, and then Cody springs in with the missile dropkick. AWA nut buster by Cody, cross Rhodes countered, Sandow takes Cody to the corner with shoulder blocks. The ref makes him break, the ref distracted, Cody rakes the eyes and then hits the disaster kick for the win.

OFFICIAL RESULT: Cody Rhodes @ 5:00 via pin


Goldust isn't all that impressed by his brother's tactics there.




We see highlights of the Daniel Bryan drama from tonight.


Bray Wyatt says Cena doesn't surprise him any more, because Cena is human, and flawed. That is what stops humans from thriving, instead they become parasites. You are all the same, you keep getting led to him, and where will it end? Last week Cena said he would never give up even if he was the last man standing. Payback, he wants to put that theory to the test. When everything burns down around Cena, Wyatt will be standing. How far is Cena willing to go? He sings a bit, and says "burn".



John Cena answers Bray Wyatt on Smackdown.



Batista w/Orton and Triple H vs. Roman Reigns w/Rollins and Ambrose


They lock up and go to the corner right away. They separate, lock up again and knees by Batista. He slams Reigns to the corner and follows with shoulder blocks. Reigns turns the action, whips Batista across the ring and Batista hits the corner and drops. To the floor they go, Reigns slams Batista to the steps and then grinds his face on them a bit. Back into the ring they go, Reigns misses a corner splash and Batista back on the attack. Whips Reigns across the ring, corner clothesline follows and then Batista shoots Reigns to another corner, and Reigns hits the post. Snap mare by Batista and a cover for 2. Boot to the face by Batista follows, Reigns with rights and then a head butt. More head butts in the corner by Reigns, off the ropes and a boot by Batista. Reigns back with a clothesline to drop Batista. Orton and Triple H up on the apron now, they back off and a boot by Reigns follows. To the corner, corner clothesline by Reigns connects. Reigns to the floor, looking for his dropkick by Orton and Triple H stop that. Rollins and Ambrose hit dives on them out of nowhere, and Reigns hits the kick on Batista. Triple H stops a Superman punch by pulling Reigns to the floor, and that's a DQ.

OFFICIAL RESULT: Roman Reigns @ 4:00 via DQ


Everyone is brawling now, and the Shield gets the upper hand on Evolution. Back in the ring they go, but Stephanie McMahon sends down the goofs to make the save for Evolution. 3MB, Clay, Swagger, Sandow, Ryback, Axel and those guys beat down the Shield as Evolution recovers. Triple H has a chair, the guys hold Reigns, but Reigns explodes out and hits a spear on Triple H! Rollins and Ambrose now have chairs and the Shield clears out the ring. Ambrose hits the bulldog driver onto a chair. Rollins with the stomp onto Axel onto a chair. Superman shot to Slater by Reigns. Spear to Ryback follows that. Ryback also eats another triple Shield bomb. The Shield stands tall as Evolution looks on from the ramp. They are none too pleased about this.


End scene.


Thanks for reading.



Have you checked out the Csonka Podcasting Network? If you haven't, you should We run anywhere from 15-20 shows a month, discussing pro wrestling, the world of MMA, the NBA, general sports, popular TV series of the past, bad movies, battle rap, interviews, MMA & Wrestling conference calls and more! Around 10 different personalities take part in the various shows, which all have a different feel; so you'll likely find something you like. All of the broadcasts are free, so go ahead and give a show a try and share the link with your friends on the Twitter Machine and other social media outlets! Running since May of 2011, there are currently over 500 shows in the archive for you to listen to.



Larry Csonka is a Pisces and enjoys rolling at jiu jitsu class with Hotty McBrownbelt, cooking, long walks on the beach, Slingo and the occasional trip to Jack in the Box. He is married to a soulless ginger and has two beautiful daughters who are thankfully not soulless gingers; and is legally allowed to marry people in 35 states. He has been a wrestling fan since 1982 and has been writing for 411 since May 24th, 2004; contributing over 3,000 columns, TV reports and video reviews to the site.


Your heart is free. Have the courage to follow it…TO CSONKA'S TWITTER!

http://www.twitter.com/411wrestling
http://www.twitter.com/411moviestv
http://www.twitter.com/411music
http://www.twitter.com/411games
http://www.twitter.com/411mma



comments powered by