SPOTLIGHTS
Tremendous Tirades: WWE Money in the Bank 2014
Posted by Larry Csonka on 06.29.2014

In a shocking turn of events, both Kofi Kingston and Alberto Del Rio failed to win the big match tonight…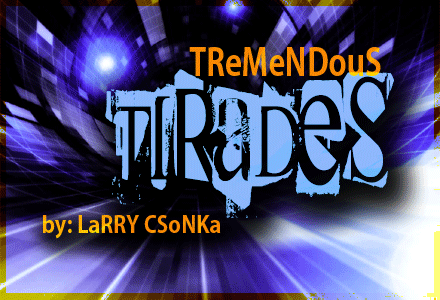 Introduction
As a reminder, this will not be another traditional recap, but instead it will be a mash up of the Rs, Instant Analysis and my usual Twitter ramblings I would do during the shows; completely uncensored and as the ideas flow unfiltered to the old keyboard. Remember, this is a review; and I am here to review the show. As always, I encourage discussion and even disagreement, just do so in a respectful manner. I will be doing the review for Raw and most PPVs and iPPVs going forward.


WWE Money in the Bank 2014
Live from Boston, Massachusetts.

WWE Tag Team Championship: The Usos © defeated The Wyatt Family (Luke Harper & Erick Rowan) (13:30): Slightly surprised that they were opening with this. I figured that they would open with the MITB match, but following the end of the pre-show and short promo by Harper and Rowan, it made sense. Harper and Rowan got newer entrance music, starting with the little kid singing "he's got the whole world" which then transitioning into a southern rock beat. It was 1,000 times better than the shit they tried on Monday. These guys have worked together a lot and have a good chemistry, so I have high hopes for the match. This also fits the bill for the making of a good opening match. They have an established feud, the crowd is into both acts and they have the ability to put on a hell of a show. The crowd was great for this, especially down the stretch with the near falls. The Usos, as always, were on point and Luke Harper continues to show how great he is. The Wyatts busted out the T-Gimmick (from the old Backseat Boyz tag team) for a near fall, it broke down, Harper hit double big rig dives, but the Usos finally made the comeback with two top rope splashes onto Rowan for the victory. This was an excellent opener, and they really couldn't have asked for more form these two. This was a great way to open the show.
Match/Segment Rating: ***¾


Ambrose cut a promo about the MITB match, contemplating using the ladder to climb for the case, or using it to bash in Rollins' face.

WWE Divas Championship: Paige © vs. Naomi (7:10): After months of criticism, I am pleased to see that the ladies were not placed into the PPV death spot. They are at least giving them a chance with the crowd. Paige and Naomi have the ability to put on a very good match, but whether they will be given the chance is another question. The fear is that the match will be too much about the Naomi/Cameron split. This is more like what the WWE women's product should be produced like. This was booked very well, back and forth, hard hitting and a serious match for the title. They did some damn fine work in there and worked a very athletic based match, but some of it a little off at times (like some of those sloppy ass rollups for example). They were working an advanced match for WWE main roster women, but it will need more work to succeed. Overall this was the right direction for the WWE women to be headed in and was a pleasant surprise. The crowd wasn't as into it as one would hope, but part of that is the fact that they need to be re-educated the fan base in regards to the way the WWE women work if they are finally heading in a new direction. And that will take time, a lot of time, but it can be done. The Cameron stuff was kept out of the in ring, and was kept to her reactions outside of the ring. Which is what it should have been, her reactions told their own story about how she feels about her partner. Her fake concern when Naomi lost (following a short celebration on the floor) was also well done. As an overall package, I liked this a lot.
Match/Segment Rating: **¾


Damien Sandow dressed as Paul Revere.

Adam Rose defeated Damien "Paul Revere" Sandow (4:10): Remember last year when Damien Sandow won the MITB ladder match? I doubt he does either. This was like one of those Raw matches that you sit through and just wonder why the hell it is happening. There was no reason for the match, it felt really long, Rose had to sell too much and no one cared. And save me the "Sandow is doing great work with these characters" nonsense, it sucks and he is going nowhere. Hope you enjoyed your Raw flavored filler.
Match/Segment Rating: *

Seth Rollins Won The Money in the Bank Ladder Match (23:00): Bad News Barrett was pulled form the match due to his shoulder injury. I love Barrett, hate that he got hurt and hope he is able to return soon, but sometimes taking a guy out of a match like this can make it better. The match was Dean Ambrose vs. Dolph Ziggler vs. Jack Swagger vs. Kofi Kingston vs. Rob Van Dam vs. Seth Rollins. I loved the start as Ambrose and Rollins brawled right away and went to the floor; they are the focus of this match and it made sense. They did a ton with those two, making me want to see a singles match even more. They did a spot where Ambrose had to leave the match to due "popping his shoulder" out. He demanded they pop it back in, but he was taken to the back. I was hoping he'd go Martin Riggs and slam it off the post to pop it back in. Ziggler had an awesome run where he ran wild, wiping everyone out until Rollins took him out. Rollins appeared to be on the way to win, Ambrose returned and beat the shit out of Rollins with a chair. Ambrose had it won, but Kane appeared and stopped him with a chokeslam and tombstone. This allowed Rollins to win. They really did a lot of wild shit in this match…


But the booking felt lazy in regards to the finish. I feel Kane's job in 2014 is to ruin everything fun in wrestling. I was really enjoying things here, but this was an example of the booking taking away from the hard work of the guys in the ring. Yes, in theory it makes sense for Kane to help because of the Authority angle, but I am so sick of matches being awesome and then having that completely flat ending because the booking has to get cute. Tremendous effort from all six men, RVD was motivated, Kofi had the good spots and tease which the crowd bought, same for Ziggler, Swagger was a great power/base guy for the match and Ambrose and Rollins were rightfully spotlighted and delivered. The crowd was spectacular for those guys, and this was heading towards something really special before the finish.
Match/Segment Rating: ****¼


The Authority celebrated with Rollins.


Randy Orton talked.

Stardust and Goldust defeated Ryback & Curtis Axel (7:30): I really appreciate Cody's deduction to the Stardust character. He is into the theatrics of the character, but has also worked to vary his offense so that it feels different. As far as the match goes, it was fine, your garden variety Raw tag team match. The crowd was burnt out from the MITB match though, call it a cool down match all you want, but they just didn't care all that much.
Match/Segment Rating: **


We get highlights from the horrible Layla vs. Summer Rae feud.

Rusev w/Lana defeated Big E. (7:10): Lana strutted her stuff and did her normal pre-match stuff. Big E tried to do his horrible patriotic preacher deal, and it was horrible. I am also unsure of why we are having this match again. Rusev has repeatedly beat down Big E, and also beat him on the last PPV. I just really see no need for it. That being said, these guys work pretty damn well together. Big E hit his spear through the ropes and to the floor, and spiked himself on the way down, which had to suck. Rusev won a hard fought match, in his hardest test to date. Again, not sure it should have come from Big E due to Rusev humbling him on several occasions already. I like Rusev and feel there is potential there. Big E feels completely wasted and directionless at this point, which considering they had big plans for him is a shame. I thought overall it was better than last month's battle of the hosses, but we need to move Rusev onto something with substance.
Match/Segment Rating: **½


The Bellas and Stephanie McMahon-McHemlsley-McManEater had a catty conversation.

Special Guest Referee Fandango: Layla defeated Summer Rae (3:00): I wish I could discuss the proper way to book women's wrestling here, but when the feud has been booked this poorly and involves kitty litter and milk, there is no hope. It is what it is. Layla won, Summer cried, this feud is killing my will to live. Seriously, they spent so much TV time on this, and NO ONE CARED. This would be the opposite of what was accomplished with Paige and Naomi. This is the shit you save for those three-hour Raw shows.
Match/Segment Rating: DUD


Triple H and Stephanie made their way to the ring, because we need to see more of them.

John Cena Won The Ladder Match For WWE World Heavyweight Championship (26:30): The match featured Alberto Del Rio vs. Bray Wyatt vs. Cesaro vs. John Cena vs. Kane vs. Randy Orton vs. Roman Reigns vs. Sheamus. Interesting that they continue to separate the Wyatt Family in entrances, Harper and Rowan have the new theme and have been away from Bray. Tonight bray was a lone, and used "Boston, I'm here" prior to his entrance. Cesaro and Sheamus, hanging by one arm each off the belts and beating the piss out of each other was money. Orton got busted open at one point when a ladder went into business for itself. Orton and Sheamus worked together as expected, and they did some interesting spots, including a teeter spot with Sheamus and Cesaro, which was great visual. Reigns ran wild late, hitting spears and Superman punches to everything that moved. This started slow, and while it lacked the wildness of the MITB match, had a ton of fun spots and teases down the stretch to make it very enjoyable. Orton was bleeding badly by the end of the match. John Cena then returned from out of nowhere to take out Orton and Kane and win the match. Overall this was good, and while I knew it wouldn't have the athletics or spots that the MITB, one thing that held it back was that there were too many bodies in there. At the very least, Del Rio was not needed. I will say that I wish that they had pulled the trigger on Wyatt, Cesaro or Reigns, but if the plan of for Cena vs. Lesnar at Summerslam, the result makes sense
Match/Segment Rating: ***½


End scene.


Thanks for reading.


The Tirade


The first hour was a good start overall for the show. The Usos vs. Wyatts was a really strong opener, which got the show off to the correct start and fed off of a hot crowd. The Paige vs. Naomi match was good, not great, but the overall package I liked a lot. It was much more in line with what the WWE women's product should be, and the Cameron stuff was worked in perfectly. Unfortunately the first hour ended on a down note with the latest bullshit with Damien Sandow. The second hour saw Seth Rollins win the MITB match. This was a hell of a match (bad finish) and featured six guys not only working hard to steal the show, but to prove that they all have a lot to offer. At this point, it was easily the best thing in a show that had been overall strong. Also, Stardust and Goldust defeated Ryback & Curtis Axel in a fine tag team match, and Rusev defeated Big E in his "toughest test to date" to remain undefeated. This was enjoyable, but the booking lacked in my opinion. The final hour kicked off with the epic confrontation between the Bellas and Stephanie McMahon, featuring the amazing phone synching skills of the Bellas. We then had the Layla vs. Summer match, which was everything that Naomi vs. Paige wasn't. One step forward and two steps back for the ladies tonight. The main event was a good match, with a finish most will likely hate, but if the plan of for Cena vs. Lesnar at Summerslam, it makes sense.

Overall this was a good show, not at the level of Payback or Takeover, but an enjoyable one with the only complaints being the usual stuff that continues to be frustrating. I could have done without the PPV filler as well, but overall a fun and easy show to watch.

What You Need to See: Usos vs. Wyatts, MITB, World Title Ladder Match

Show Rating: 7.7

As a reminder, I will be going by the 411 scale…

0 - 0.9: Torture
1 - 1.9: Extremely Horrendous
2 - 2.9: Very Bad
3 - 3.9: Bad
4 - 4.9: Poor
5 - 5.9: Not So Good
6 - 6.9: Average
7 - 7.9: Good
8 - 8.9:Very Good
9 - 9.9: Amazing
10: Virtually Perfect

As a reminder, this is not a basic "how good was the show" number like a TV show, as I have always felt that a PPV is very different from a regular show. I have always judged PPV on how they built to a match, the match quality, crowd reactions to matches and angles, the overall booking, how the PPV leads into the future, PPV price and so on and so forth. I have added this in here for an explanation since so many have asked, and I have previously discussed it on podcasts. I understand that this may seem different, but that is how I grade. Obviously your criteria may be different.

Have you checked out the Csonka Podcasting Network? If you haven't, you should We run anywhere from 15-20 shows a month, discussing pro wrestling, the world of MMA, the NBA, general sports, popular TV series of the past, bad movies, battle rap, interviews, MMA & Wrestling conference calls and more! Around 10 different personalities take part in the various shows, which all have a different feel; so you'll likely find something you like. All of the broadcasts are free, so go ahead and give a show a try and share the link with your friends on the Twitter Machine and other social media outlets! Running since May of 2011, there are currently over 500 shows in the archive for you to listen to.



Larry Csonka is a Pisces and enjoys rolling at jiu jitsu class with Hotty McBrownbelt, cooking, long walks on the beach, Slingo and the occasional trip to Jack in the Box. He is married to a soulless ginger and has two beautiful daughters who are thankfully not soulless gingers; and is legally allowed to marry people in 35 states. He has been a wrestling fan since 1982 and has been writing for 411 since May 24th, 2004; contributing over 3,000 columns, TV reports and video reviews to the site.


Your heart is free. Have the courage to follow it…TO CSONKA'S TWITTER!

http://www.twitter.com/411wrestling
http://www.twitter.com/411moviestv
http://www.twitter.com/411music
http://www.twitter.com/411games
http://www.twitter.com/411mma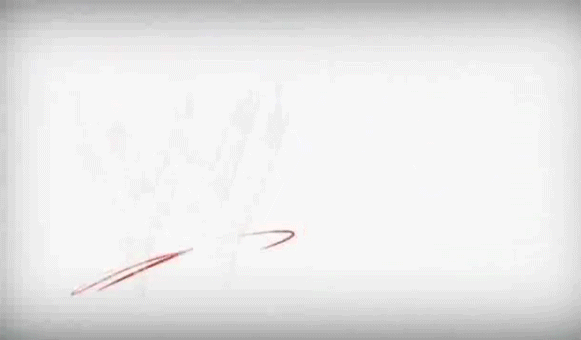 comments powered by