SPOTLIGHTS
Tremendous Tirades 6.30.14: WWE Monday Night Raw
Posted by Larry Csonka on 06.30.2014

The fallout from Money in the Bank…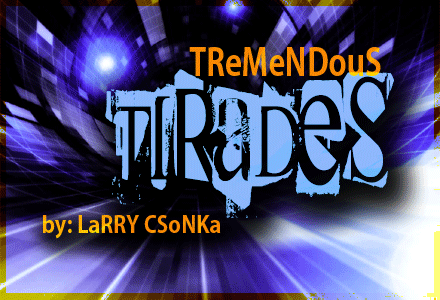 Introduction
As a reminder, this will not be another traditional recap, but instead it will be a mash up of the Rs, Instant Analysis and my usual Twitter ramblings I would do during the shows; completely uncensored and as the ideas flow unfiltered to the old keyboard. Remember, this is a review; and I am here to review the show. As always, I encourage discussion and even disagreement, just do so in a respectful manner. I will be doing the review for Raw and most PPVs and iPPVs going forward.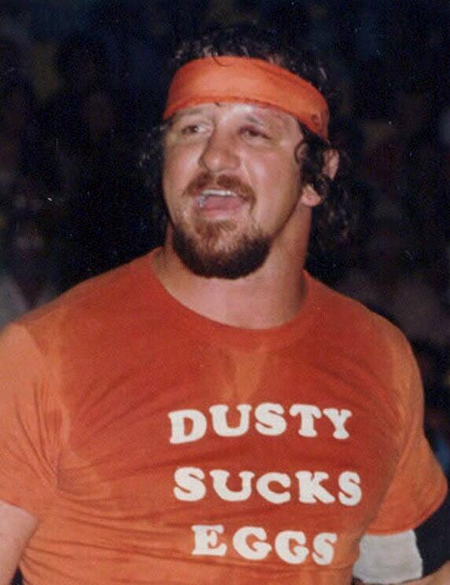 Happy birthday to Terry Funk, one of the greatest in ring performers of all time. The man is 70 years old and tougher than all of us!
WWE MONDAY NIGHT RAW 6.30.14
Highlights from last night's PPV.

Respect the Authority: Triple H and Stephanie were out to kick off the show in the tired taking segment. They discusses Rollins and Cena making history and took a shot at Daniel Bryan not being ready to come back, and announced a man they always knew was an A+ player, John Cena. Cena first promised to give Daniel Bryan a title shot when he returns. Stephanie then announced that Cena was the cover boy for WWE 2K15. Stephanie even did a dance and lip-synch routine to Cena's music when they showed off the cover. Cena smelled a rat because they were being too nice way too soon, and showed the power couple's reaction to his victory from MITB. Triple H tried to calm the waters by saying that Cena doesn't bother him as long as he does his job with respect, otherwise all of this can go away real quick. Cena opted to do things the hard way because he's not a stooge, which led to Triple H announcing Cena defending the title at Battleground in a fatal four-way. Orton and Kane will be two of the opponents, and Cena will face them tonight in a tag team match. His partner is the fourth man in the match, Roman Reigns. Well that makes no sense, why would he reward Reigns? Anyway, Cena then made jokes about Stephanie swimming in crap to close out the segment. Because jokes. Triple H then reminded Cena about Plan B, which brought out Rollins. This was an overall good opening segment. They set the show's main event and the PPV main event, which is great. But it was the same old same old as far as kicking off the show, which simply feels lazier than ever.
Match/Segment Rating: 7.0


John Cena and Roman Reigns battle Kane and Randy Orton tonight.


At Battleground, John Cena defends the WWE World Title against Kane, Orton and Reigns.


Sheamus and the Usos battle the Wyatt Family tonight.

Seth Rollins defeated RVD: This is a rematch from last week's Raw, which ended in a DQ when Dean Ambrose ran in to attack Ambrose. They got time as the match went through the break, and Rollins and RVD actually work well together. RVD seemed motivated to work with Rollins, and they had the crowd into the match. Rollins won clean with the curb stomp. Thankfully Rollins begins his MITB tenure with a strong and clean win in a fun match. More of this please. Renee Young interviewed Rollins post victory, discussing his golden ticket. Ambrose appeared on the screen, and made sure Rollins knew he didn't win because daddy had to save him at MITB. Ambrose vowed to haunt Rollins and always be around when he tried to cash in the MITB. I am enjoying the feud between Rollins and Ambrose, and feel the Ambrose is really brining it despite not getting the obvious pushes that Rollins and Reigns are getting.
Match/Segment Rating: 8.1

Rusev and Lana Meet THE REAL AMERICANS: Lana did her usual mic work, putting over Rusev and Putin while bashing America. Jack Swagger and Zeb Colter came out to answer the challenge and defend America. Zeb cut a good promo about Lana and Rusev taking advantage of America's freedoms, and said that a real American can stop Rusev. They got a HUGE reaction for the "WE THE PEOPLE" chant and everyone stood for it. Lana tried to hold Rusev back, but he attacked and Swagger cleared him out to a great ovation. I like it. It freshens up Swagger and gives him something to do. The crowd liked the "We the People" chant anyway, so the turn plays into that. It gives Rusev the feud I have been asking for, and Zeb and Lana on the mic will be fun. I approve. One quick note, hey Michael Cole, you don't have to say "WHAT A MOMENT," let the moment speak for itself.
Match/Segment Rating: 8.0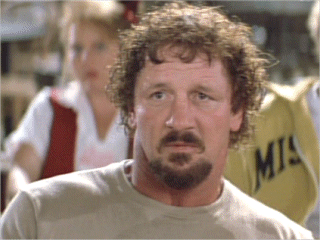 Terry Funk approves of hour one.



The Wyatt Family defeated Sheamus and The Usos: The Wyatt entrance is so much fun these days from a visual aspect, with the fans using their phones to light up the arena. It's a great look. The crowd got wacky for a bit halfway through, chanting for JBL and shit. Damn fine match here, they all work hard and worked well together, and it produced quality wrestling. Luke Harper continues to make a living decapitating Usos with clotheslines, and I love it. Nothing to complain about here, as it appears as if Harper and Rowan will continue to feud with the Usos with an outside shot at Wyatt vs. Sheamus. I am completely fine with all of this. It's 9:10 PM ET and I am really liking this show thus far.
Match/Segment Rating: 8.1


Stephanie booked Nikki and "Brie" in a match against Cameron and Naomi. Stephanie then laughed because Brie is gone, and that it will be a handicap match. That's what Nikki gets for abusing her comp ticket privileges.


A limo arrives with the BIG SURPRISE for tonight. I hope it's Sid.


Ladies and Gentlemen, The Inspirational Bo Dallas is here. He asked for BO-ments of silence for Daniel Bryan and Bad News Barrett, due to the fact that they cannot compete. He took a knee out of respect. We then got a video package of his interaction with Daniel Bryan from MITB. He then told us to "don't stop Bo-lievin".

Handicap Match: Cameron and Naomi defeated Nikki Bella : This was set up earlier by Stephanie McMahon. Cameron was very obviously working heel, much to the disappointment of Naomi. Nikki got the advantage, Naomi tagged in and got the win in a very short match. Cameron was pissed that Naomi go the win, she and Cameron shoved each other, and then Cameron walked off. The Funkadacytls look to be done here. This was short and all story, but fine as it advanced the Funkadacytls breakup and also Stephanie's agenda of screwing with Nikki. Perfectly acceptable.
Match/Segment Rating: 6.0


Terry Funk is devastated about the Funkadacytls breakup.
We get an update on Bad News Barrett, who was injured on Smackdown. He suffered a separated shoulder, and the IC Title has been vacated. At Battleground, there will be a battle royal to crown a new IC Champion. I feel so bad for Barrett, that dude was finally getting some momentum again and then this happens.


Heyman was out to do his thing, and was happy about the IC Title being up for grabs. He claimed that Cesaro was "Battle Royalty" and would win the title.

Cesaro Kofi Kingston: Both men will be in the battle royal to crown a new IC Champion at Battleground. This is an instant where I feel that they shouldn't have made the match. Give both guys some jobbers to kill and look strong instead of sacrificing one of them. Cesaro teased the swing, but then blew it off to piss off the crowd, Heyman's reaction was great for that. They went through the commercial break and when they came back, Kofi had won the match. They did this to push the App. Not a big fan of that really, I get why they did it, but you're not going to make me download the App to see Kofi Kingston win a match. Also, poor Kofi can't buy a win on TV these days. But in a way, it was kind of creative to protect Cesaro. They brawled post match, into the crowd and Cesaro was brutalizing Kofi. Kind of hard to judge overall, the post match beat down was great though and following his usual good performance at MITB, they seem to want to reinvest in Kofi somewhat. Michael Cole got banged up during the brawl.
Match/Segment Rating: 6.9


Santino and Adam Rose did a wacky commercial for Twisted Tea. Seriously.

Great Khali defeated Damien "Vince McMahon" Sandow: Sandow will be in the battle royal to crown a new IC Champion at Battleground. He did a pretty good Vince McMahon impersonation, God bless that bastard, he is trying so hard. Stephanie appeared on the tron, and was pissed. His opponent will be the great Khali, who will also be in the battle royal to crown a new IC Champion at Battleground. Khali beat Sandow in seconds with the judo chop. Uuuuuuuuuuuuuugh. Points for Sandow trying, but this wasn't so good.
Match/Segment Rating: 4.0

The Miz and Chris Jericho are Back : The Miz is back and doing a heel, "Hollywood A-Lister" gimmick, which felt like a dollar store version of Hollywood Rock. It wasn't bad, but when you've seen it done so well, it felt lacking. This was all a set up for the real big return, Chris Jericho, which the crowd loved. Jericho took out the Miz with the codebreaker, but before he could cut his big return promo, Bray Wyatt and the Family appeared. They beat down Jericho, and Wyatt hit sister Abigail to close it out. Jericho had stated that he would love to work with Wyatt, and while I know many are cold on Jericho returns, if he is here to cut promos and put over Wyatt, I am fine with it. An overall good segment that will be better judged in the coming weeks as they build Jericho vs. Wyatt. This was a good jumping off point. If done correctly, this will get Wyatt a lot of lost momentum back following the overall cold feud with Cena.
Match/Segment Rating: 8.0


Terry Funk is excited about Chris Jericho's return.
Dolph Ziggler faces Cesaro on Main Event tomorrow night.

Dolph Ziggler defeated Fandango: This went from being about Ziggler vs. Fandango to it being about Summer vs. Layla as Summer appeared to make out with Ziggler mid-match to piss off Fandango. Ziggler won, but felt like a third class citizen out there, which is disappointing. Why we are focusing on Summer vs. Layla fighting over Fandango still when they need to be focusing on building up someone like Ziggler is completely puzzling.
Match/Segment Rating: 5.0

Goldust and Stardust Ryback and Curtis Axel: So this is the third match between these teams in the last few weeks, and prior to that they met a lot. Do we really have no other tag teams around? Guess not. Axel apparently gave Josh Alexander his gear back. This was fine, and again I appreciate Cody's work with the new gimmick, but it is hard to care when we keep watching variations on a theme with the same guys.
Match/Segment Rating: 6.0

When Paige Met AJ Again – AJ Regains The Title: Paige hit the ring to cut a promo about being the champion, and that led to the return of AJ Lee. She said that Paige gave her the reality check she needed when she beat her, and congratulated her. Paige knew that AJ was trying to sucker her into their rematch, and noted that no one wants to see her defend her title tonight. Looks as if we're getting a double turn here, as the crowd loved AJ and Paige is heeling it up. Lots of Punk chants during the segment. AJ polled the crowd, and Paige ended up accepting the match. Once the bell rang, Paige was in full heel mode. AJ rolled her up and scored the win and regained her title. The Paige experiment was flawed as they booked her poorly most of the run, but I love the heel turn and the return of a babyface AJ. Hopefully they can continue the good work Naomi and Paige did at MITB. It feels as if they are refocusing here, and I look forward to the proper program and match between the two in their new roles.
Match/Segment Rating: 7.8


Triple H is out to watch the main event.

John Cena and Roman Reigns defeated Kane and Randy Orton via DQ : This was set up in the opening segment, and features the four men that will main event the Battleground PPV. Reigns sold most of the way, Cena got the hot tag and that allowed Reigns and Orton to brawl to the back. Kane got DQ'd for using the steps on Cena, and then hit the tombstone. Triple H made sure that Cena was out, and that led to Rollins rushing out for the cash in try. Rollins, Triple H and Kane tried to bully the ref into ringing the bell, but true to his word, Ambrose appeared to stop Rollins from the cash in. Triple H directed Kane to further beat down Cena, but Reigns made the save by spearing Kane and staring down with the Game. They did the big stare down to close the show, still setting the table for the rumored Summerslam match. This was a good final segment to close off a good, and newsworthy show.
Match/Segment Rating: 7.5


End scene.


Thanks for reading.


The Tirade


The one thing I was happy about was that they got the Battleground main event set right away. You need to start that build ASAP post PPV, and they did that here tonight, and it is appreciated. They also addressed the IC Title situation, which while very unfortunate for Barrett, they did set up a PPV match to crown a new champion. The Miz is back, and while not everyone's favorite, with Barrett out, they need another heel to put in there, so the timing is good. Jericho returning to feud with Wyatt is something I can get behind and provides something notable to talk coming out of the show. WWE needs star power right now, Punk left and Bryan is out for no one knows how long. Jericho is a short-term fix, but also magnifies the problem that WWE hasn't developed their roster so that they have someone ready to jump up into the big spot if needed. We also got the return of AJ Lee to give a boost to the ladies division. There is still some filler and stuff we could certainly do without, and we need to get some focus back to the tag team division, but there was a lot of good here I felt.

Overall I felt that this was a strong follow up to a good PPV that also laid a lot of groundwork for the Battleground PPV. It felt newsworthy and like it mattered for once, and I rarely feel that way about Raw. In a way it felt like a post WrestleMania "reset" show, which is not a bad thing. They need to ramp up interest in the product as they head into the WWE Network subscription period, and they tried to create buzz tonight. I liked tonight's show more than I have likes a Raw in some time, it didn't feel long like most shows and I am actually looking forward to next week's show. I can't remember the last time I said that.

Show Rating: 8.0

As a reminder, I will be going by the 411 scale…

0 - 0.9: Torture
1 - 1.9: Extremely Horrendous
2 - 2.9: Very Bad
3 - 3.9: Bad
4 - 4.9: Poor
5 - 5.9: Not So Good
6 - 6.9: Average
7 - 7.9: Good
8 - 8.9:Very Good
9 - 9.9: Amazing
10: Virtually Perfect

The final rating is not simply an average of the rated segments above. The rating takes them into account as well as the segments that are small but not scored, the flow of the show, the overall booking, build to PPV, crowd reactions, and so on and so forth..
Have you checked out the Csonka Podcasting Network? If you haven't, you should We run anywhere from 15-20 shows a month, discussing pro wrestling, the world of MMA, the NBA, general sports, popular TV series of the past, bad movies, battle rap, interviews, MMA & Wrestling conference calls and more! Around 10 different personalities take part in the various shows, which all have a different feel; so you'll likely find something you like. All of the broadcasts are free, so go ahead and give a show a try and share the link with your friends on the Twitter Machine and other social media outlets! Running since May of 2011, there are currently over 500 shows in the archive for you to listen to.



Larry Csonka is a Pisces and enjoys rolling at jiu jitsu class with Hotty McBrownbelt, cooking, long walks on the beach, Slingo and the occasional trip to Jack in the Box. He is married to a soulless ginger and has two beautiful daughters who are thankfully not soulless gingers; and is legally allowed to marry people in 35 states. He has been a wrestling fan since 1982 and has been writing for 411 since May 24th, 2004; contributing over 3,000 columns, TV reports and video reviews to the site.

Your heart is free. Have the courage to follow it…TO CSONKA'S TWITTER!

http://www.twitter.com/411wrestling
http://www.twitter.com/411moviestv
http://www.twitter.com/411music
http://www.twitter.com/411games
http://www.twitter.com/411mma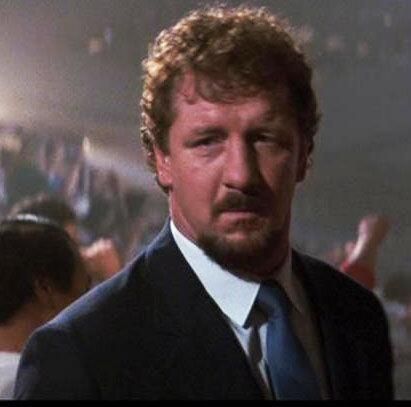 comments powered by