SPOTLIGHTS
411ís WWE Main Event Report 7.15.14
Posted by Alex Crowder on 07.15.2014

Sheamus and Miz went one on one! Emma wrestled Cameron and more! Check out 411ís WWE Main Event Report for all the details!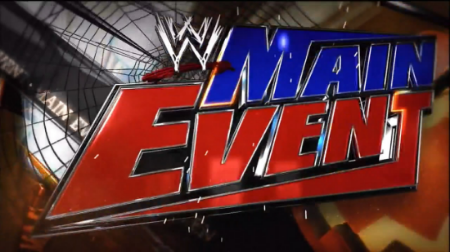 WWE MAIN EVENT 7.15.14



We start off with Miz Tv tonight. "Ladies and gentlemen, tonight is a very special night. Miz TV is on the WWE Network tonight light. Lebron James isn't the only one with an earth shattering announcement. I have my own announcement in this letter. If I could have quiet please. Before anyone ever cared about where I can compete or the movies I starred in. I was just a kid from northeast Ohio where I cried and bled. People have seen me grow up, and I feel like their sun. Sun as in sun because I'm the focus of their universe. Now, that I'm bigger stronger and better than I've ever been. I owe all this to not just Ohio but the WWE universe. I'm leaving Cleveland behind and never going back. I have a responsibility to leave and there are better places to grow up like Hollywood. Hollywood is my new home where nothing is given but earned. I'm the Miz and I'm from Hollywood. And I'MMMM . . . . a star.

Sheamus interrupts. He says it is time to take your talents backstage into your car and straight into the Pacific Ocean. Miz meets people like Sheamus all the time in Hollywood. Miz says Sheamus is jealous. Sheamus says of what. Miz says the money maker. Sheamus says that so-called money maker is making people ask for their money back. Sheamus continues on and admits he admires Miz's aspirations for the IC title. Miz's next movie project will be called Bloody Sunday because Sheamus will kick that money maker off his shoulders, but Miz escapes.

-commercial break

Naomi joins the announce team for the next match. The announcers ask her about the break up. Naomi says she cannot stand Cameron, because she tried to keep her cool. Naomi can only take so much. Naomi says she was really torn up about the whole thing. Naomi said she lost sleep over the fall-out they had. Naomi says she feels horrible but will give Cameron the beat down she deserves. Naomi has seen the signs of jealous.



Emma vs. Cameron


Cameron kisses her pocket mirror on the way to the ring. They start the match with a lock-up that Cameron takes advantage of. Cameron keeps taunting Emma and that leads to another lock-up. Emma gains the advantage and tosses her down. Cameron looks annoyed and runs into a drop-toe hold. Emma stomps in the corner and goes for her corner splash only for Cameron to counter with a kick to the chest. Cameron hits a back elbow for a 2 count. Cameron grabs the hair of Emma before placing her in an abdominal stretch. The crowd chants let's go Emma. Emma hits a cross body on a whip. She follows up with clotheslines. Cameron then reverses a whip but is caught with a Tarantula that Naomi cheers. Cameron taunts Naomi at ringside who laughs. Naomi arrogantly says does she look worried. Naomi tells Cameron to learn how to get in the ropes because she bumped her head. Emma uses this to small package Cameron. 1..2..3.

OFFICIAL RESULT Emma: @ 3:00 via pin
MATCH THOUGHTS: I'm surprised Emma got the victory. The match itself was as good as any Cameron match could be. Cameron may lack in-ring prowess but she is playing her heel character better with every passing day. She plays an awesome heel, and Naomi made the commentary more interesting pushing their feud. This match served a purpose and I enjoyed it.

Cameron attacks Emma after the match. Naomi makes the save and taunts Cameron.

-commercial break

CM Punk best in the world premieres next. Let the speculation begin (I don't think it will lead to anything).




Rybaxel (Ryback and Curtis Axel) vs. Big E and Kofi Kingston


Curtis Axel will start off the match as Ryback tells the crowd to shut up. Kofi meets Curtis in the lock-up which leads to go behinds. Curtis turns that into a headlock. He wrenches on the headlock until Kofi fights out. Curtis pulls him back into the headlock and takeover. Curtis is relentless with hsi headlock but Kofi fights to a vertical base. He hits a kick for a 1 count. Big E is tagged in. The announcers bring up Big E taking Curtis' IC title. Curtis' headlocks have no effect on Big E who keeps powering out. He sends him down with a shoulder-block. Ryback makes the tag. Ryback kicks Big E to the gut. Ryback continues on with punches and shoulder thrusts. Ryback stomps him into the corner. Ryback with a headlock, but Big E escapes. They run the ropes leading to a Big E leapfrog and Ryback jumping over Big E. Big E hits multiple rib-breakers for a 2 count. Kofi is tagged in and connects with a double stomp to Ryback. Big E is tagged back in but Ryback pounds him down. Big E catches Ryback in an overhead belly to belly. Kofi dropkicks Axel to the outside. Nice double team as Big E launches Kofi into an outside splash on both his opponents.

-commercial break

We return with Big E shoulder thrusting into Ryback. Curtis Axel tags himself in saving Ryback. Big E pulls him in with the suplex. Big E continues his onslaught with a running splash. Big E pulls the straps down and Curtis leads him to the outside. Ryback misses a blindside clothesline, but Big E ducks. Curtis takes advantage with a diving splash off the apron. The two of them regain the advantage and start dropping knees on Big E. Ryback is tagged back in. Ryback gets a chinlock that grounds Big E. They show the contestants of the Battle Royal during the match which is kind of distracting because it takes up the entire screen. Ryback is pounding on Big E. Curtis Axel is tagged in. Big E tries to spear Ryback and ends up in a front-face lock. The two of them double-team Big E. Curtis grabs a chinlock keeping Big E grounded. The crowd gets behind Big E. He goes for a body slam that Curtis leaps over. Curtis connects with a knee trembler. 1..2..kickout. Another tag and Ryback splashes Big E. 1..2..kickout. Ryback taunts and goes for a powerbomb that Big E reverses. Kofi is on fire getting the hot tag as Curtis comes in. Kofi hits dropkicks and flying forearms. Kofi connects with Boomdrop. Kofi calls for Trouble in Paradise. Curtis gets a hotshot as Ryback distracts. Curtis misses a strike and Kofi takes advantage with a diving cross body. 1..2..kickout. Ryback comes in and goes for shell-shocked but Big E intervenes. Big E sends Ryback out and Kofi hits Trouble in Paradise. 1..2..3

OFFICIAL RESULT: Big E and Kofi Kingston @ 11:00 via pin
MATCH THOUGHTS: Big E and Kofi make a great team. They have good tandem moves and could be a good challenger for the tag team titles in the future. Good chemistry between all four men. I enjoyed it for the most part.

The Sting 2K15 commercial is shown after being built up by the announcers. The music alone is epic.

Raw rebound follows highlighting John Cena and Roman Reigns' issues with the Authority.

Renee Young is backstage with The Miz. "Miz in just a few moments you'll be facing Sheamus?" Miz responds, "Sheamus wants what Miz has the money-maker. I'm a bright shining one thousand watt mega star. This Sunday at Battleground my money is going on the Miz. Ciao."

-commercial break



Non-Title Match: Sheamus vs. Miz


The announcers acknowledge that no one has unified the secondary titles since Edge which is great. Sheamus powers Miz into a corner. Miz ducks another lock-up attempt. Miz tries again but Sheamus rings his arm. Miz grabs a headlock that Sheamus whips him out of. A shoulder-block from Sheamus sends Miz to the ground. Miz seems to stall mostly at the beginning of this match. He then ducks a backhand from Sheamus and goes outside to taunt the fans. Miz slowly re-enters the ring and pounds on Sheamus. Miz corners him with stomps. Sheamus comes out with clubbing blows to send him to the ground. Sheamus goes to grab the Miz's face but the referee intervenes. Sheamus hits a short-arm clothesline. He follows up with ten beats but Miz escapes. Miz stalls more on the outside of the ring. Miz suckers Sheamus into a sneak attack. Miz connects with a hotshot and stomps. Miz hits a corner clothesline and goes up top. Sheamus catches him with a stiff clubbing blow. That one looked painful. Sheamus continues his beating with seven beats. Miz keeps stalling and running but Sheamus still knocks him down with a Polish Hammer. Miz is thrown inside and attacks Sheamus as he comes in. Sheamus goes for the slingshot shoulder block but Miz smartly dropkicks him to the outside. Miz whips Sheamus into the barricade. Miz goes inside trying to get the count-out victory. Sheamus rolls in and Miz stomps him more. Miz rakes the face of Sheamus. Miz kicks him to the stomach but the DDT is caught by Sheamus. Sheamus goes for White Noise and Miz slips out. Sheamus hits running polish hammers and Miz dodges the knee trembler. Another White Noise attempt is countered. They run the ropes leading to a hard Miz kick. Miz is caught in a tilt-a-whirl slam. Sheamus calls for Brogue Kick. Miz smartly ducks the Brogue Kick, but Sheamus rolls Miz up. 1..2..3.

OFFICIAL RESULT: Sheamus @ 8:00 via pinfall
MATCH THOUGHTS: This started slow and had a lot of stalling...yet was really good by the end. These two matched up well and seemed to counter each other's trademarks. Good match between these two with an interesting story.



FINAL THOUGHTS: The opening Miz promo with Sheamus was pretty good. The Emma and Cameron match was better than I expected, and Cameron is coming into her own as a heel. Naomi was also great on commentary. The tag team match was good too and I love the pairing of Big E and Kofi. The main event really entertained me, as Sheamus continues to tear things up on Main Event. This episode of Main Event was pretty, but not as good as last week.

comments powered by