SPOTLIGHTS
Tremendous Tirades 7.21.14: WWE Monday Night Raw
Posted by Larry Csonka on 07.21.2014

Zack Ryder not only appeared on Raw, but he won a match. Woo WOO woo, you know it!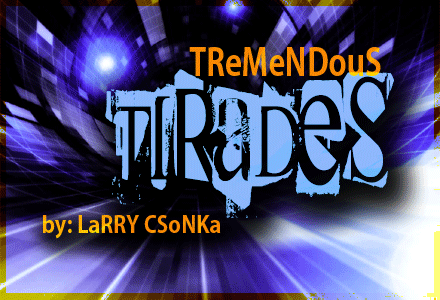 Introduction
As a reminder, this will not be another traditional recap, but instead it will be a mash up of the Rs, Instant Analysis and my usual Twitter ramblings I would do during the shows; completely uncensored and as the ideas flow unfiltered to the old keyboard. Remember, this is a review; and I am here to review the show. As always, I encourage discussion and even disagreement, just do so in a respectful manner. I will be doing the review for Raw and most PPVs and iPPVs going forward.


WWE MONDAY NIGHT RAW 7.21.14
Triple H makes his way to the ring.

The Triple H Power Hour: Triple H talked about Cena winning the title, and then went on a rant about fans that complain on social media and then said he could wait four weeks for Summerslam and guaranteed Cena would lose the title there. Orton came out demanded the one on one rematch that he is owed, and guaranteed he would beat Cena. Triple H said that Orton was a front-runner, but would give everyone a chance to impress him. Of course Orton ran down Kane, who then appeared, which led to Roman Reigns appearing. It's the old revolving door opening promo segment! In theory it was fine, because they are trying to set up the Summerslam main event announcement, but it is so hard to care when we're looking at three guys who lost in title matches the last two months asking for yet another shot at the title. It was a Raw opening segment filled with talking, like 99% of the shows, and did nothing to get me excited because essentially we had three losers begging for a title shot.
Match/Segment Rating: 5.5

Handicap Match: Roman Reigns defeated Kane and Randy Orton: Ah my favorite, the handicap match. It made sense, because Reigns got involved in Authority business during the "everyone talks to much" opening segment, but I tend to not enjoy them all that much. Orton gave Kane the old short arm, which led to Kane getting pissed, and Reigns hitting the superman punch and spear for the victory as Orton walked away. Generally I dislike these matches, but I think this was done well and made sense. The action was good, the crowd is reacting to Reigns well and this works well as the set up for the rumored Reigns vs. Orton match at Summerslam. One ting of note, Reigns gets good reactions and had the look and the signature offense that crowd reacts to. But the fact is that he needs more basic stuff to get him from point A to Z if he is going to be a player. And no I don't mean flips and shit, I just mean more basic and believable stuff to string together to get him to the signature stuff.
Match/Segment Rating: 7.0

Handicap Match: Cameron, Rosa, Alicia and Eva defeated Nikki Bella: Ok, so I was fine with the first one, but really, we're going to run ANOTHER handicap match, and right after the first one? That is poor match layout first of all, secondly they could have saved this for Smackdown. Why run another "odds stacked against the face" angle/match back to back like this? The thing is that the first one had meaning, now we're looking at diminishing returns. Add into the fact that it feels like we've been seeing almost the same thing with Nikki for weeks, and it is hard to care. One thing I want to say (on a positive note) is that Nikki didn't come out and do her little dance and smile bullshit. She looked concerned and tentative, which is a nice character chance. They had Brie at ringside, which is part of the whole angel that they have been running. Stephanie came out to run down Brie for abandoning her sister for he "B+ husband". Brie called her a bitch, Stephanie slapped her and security took Brie away before she could attack Stephanie. The match was Nikki getting beat down by all four, and Fox getting the pin after an ax kick. Stephanie made sure to run down Nikki, and told her that she would eventually quit like her sister. The screen went black for a bit because Nikki had a wardrobe malfunction. This was obviously all angle here to set up the eventual/rumored Brie vs. Stephanie match for Brie's job. It did a good job of doing that and Stephanie and Brie got some good heat, but again, it felt as if I had mostly seen this before.
Match/Segment Rating: 6.0

The Inspirational Bo Dallas defeated Damien "LeBron James" Sandow: Sandow's "LeBron James" gimmick got tons of heat, and made the crowd love Dallas. Again, Sandow does his best to make this shit at least enjoyable, but this gimmick is the kiss of death. The match was perfectly fine, and had good crowd interaction due to the fact that the crowd seems to like to play along with Bo, and the fact that they wanted to hate Sandow because of the gimmick. The issue is that one week we see Bo as the clear heel, beating on Torito, and then this week is put in place to be a face. They need to make a decision with the guy and go, because being tentative with him will hurt him. I enjoyed it well enough for what it was, but they need to get locked in with Bo.
Match/Segment Rating: 6.0


During the break (on the APP) they said there was a situation between Jericho and the Wyatts.

Bray Wyatt Takes Over The Highlight Reel: We see the beat down from backstage, as the Wyatts attacked Jericho and Bray hit Sister Abigail to Jericho into the wall. Bray spoke about being here for the fans, when Jericho couldn't be. Bray downplayed the loss by saying that was only a battle and that he was fighting a war. He then spoke about how when he and the family arrived, they took the company by storm and took down giants and heroes. He questioned if Jericho actually knew who he was dealing with. It was well executed, but lately I feel that Wyatt has become all style and no substance. He has the entrance everyone likes; he sings his little song some times, and he delivers these promos that feel like these elaborate soliloquies, and does it so well, but at the end of the segment, I have no clue what was trying to be accomplished other than trying to recover the character a bit. What I got from this was, "I used to kick ass and win, not so much now, and I will try to kick ass and win again". It was fine I suppose, but they need to do something to make me really care about Jericho vs. Wyatt. I like both guys, but just don't seem to care about the feud, which I was initially excited for.
Match/Segment Rating: 6.0


We see Jericho backstage, being checked. He's bleeding from the ear. He may die. That's not confirmed.


Flo Rida arrived.

Non-Title Match: Dolph Ziggler defeated The Miz ©: This was set up from last night's IC Title battle royal, where it appeared that Ziggler had won the match, but Miz snuck in and tossed him to take the title. Overall a pretty good match, a few small hiccups, but nothing major. They worked some good near falls, and the crowd was really into it down the stretch. They so want to cheer for Ziggler and see him win despite the way he has been booked over the years. Also, I get that Miz is going to be the douche bag-chicken shit heel, but the guy won the title last night and he's already losing as champion? Seriously, this company gives NO FUCKS about the secondary champions. And people wonder why no one cares about the mid-card when the champions can't win and they constantly book 50-50 bullshit. One thing for the production guys, please turn down the mic around the ring. Listen, we ALL KNOW that the wrestlers call spots, but I don't want to hear it during the match. Come on WWE production, you're supposed to be better than that. That didn't so much take away from the match for me, just something wanted to make note of.
Match/Segment Rating: 7.5


Rollins met with Triple H, he wanted a shot at Cena at Summerslam, but Triple H told him not to play al of his cards. Cesaro appeared, wanted a title shot, and said he was no longer a Paul Heyman guy. Triple H then told Cesaro if he could take out Ambrose, that he would then be impressed. Well that's a lame way to end the Cesaro/Heyman pairing, which ended up being a failure. What a disappointment.

AJ and Paige defeated Natalya and Emma: This was a short, but spirited little match. Sure they didn't get a ton of time, but it was pretty good while it lasted, and I have no real complaints about the match. Paige did her fake nice act, celebrating with AJ, but as I thought, finally snapped and attacked the champion. Paige beat her down with head butts, tossed her to the floor and even sent her to the post while screaming and yelling that this was her house. Paige then tossed AJ over the announcer's table, and then mocked her by skipping away. Overall this was well done, and they are going in the right direction. It was played seriously, it looked brutal in the good way and the commentary team even treated it seriously. Paige seems way more natural as the heel, and if they can back it up in the ring, this is a feud that could have a positive effect on the division.
Match/Segment Rating: 8.0

Zack Ryder w/Layla and Summer Rae defeated Fandango: Holy shit, Zack Ryder was on last night's PPV and tonight's Raw. Seriously, I am amazed at this, but good for him. They had a short match, Ryder won when he hit the rough Ryder, and Layla shoved Fandango's foot off the ropes. Good for Zack. I have no clue what their doing with Fandango and the girls unless it leads to him bringing in new girls to counter act them. Other than that, he's doing a losing gimmick, which tends to go poorly for those booked that way. This was fine.
Match/Segment Rating: 6.0


Renee Young interviewed Flo Rida, Heath Slater arrived and got put on his ass.


Sheamus battles Rusev on Main Event tomorrow night.


Flo Rida performs, time for a refill.


The police arrived to arrest Stephanie McMahon. That's what you get for assaulting a paying customer. The crowd loved this, and Brie even re-appeared so that they could yell at each other. I liked how they did this, as opposed to this huge produced in ring segment, they got her after the performance and it was all "off main mic," which allowed the crowd's reaction to be the star of the segment, which went well. Triple H in the back dropping the "get Jerry (McDevitt) on the phone" was a nice touch.

Ryback and Curtis Axel defeated Big E and Kofi: It's nice that they allowed Ryback and Curtis Axel to play with the other kids. They had a short, but fun little match, with Ryback and Curtis Axel getting the win when Ryback pulled the tights. Xavier Woods then appeared in a new gimmick, white suit and preaching that you cannot get ahead by shaking babies and kissing hands. He told Kofi and Big E that it was "their time" to rise, to shine and to find purpose. He added that they will not ask any longer, they will take. Kofi and Big agreed with him, so it appears we have a new faction and direction for these three. They need that, because they had nothing, and the tag division is a mess so Woods as a mouthpieces, and Kofi and Big E as a team could work. I wish they would have set it up more with all three of these guys showing frustrations at various times, to give us a point to see when they got upset about everything and to buy into the emotion and reasoning. Woods was in the battle royal last night and was normal, now he looks like Malcolm X 2014, rallying his people out of nowhere. I mean, you tell us your entertainment and that you tell stories, well then, actually fucking tell the story. This felt way too out on nowhere, but I am willing to give the guys a chance.
Match/Segment Rating: 5.0

Rusev defeated Great Khali: It was short, but not good. Khali is basically immobile, and it is painful watching him walk to the ring at this point. Rusev crush, no Lana promo tonight. Rusev gets the win as he heads into tomorrow's big match with Sheamus.
Match/Segment Rating: 5.0


Stardust and Goldust do weird shit backstage.


Renee Young gave an update on Stephanie McMahon. Next on Orange is The New Black...

Cesaro defeated Dean Ambrose (DQ): Dean Ambrose and Cesaro? Yes please. This was set up earlier in the show, when Cesaro announced he was done with Heyman and wanted to be on of Triple H's guys. Triple H, Orton and Rollins watched on from backstage. They had a really good, and hard-hitting match, which I really enjoyed. Cesaro worked the shoulder of Ambrose, and Ambrose came back and posted him a few times and then nailed him with a chair shot for the DQ. The finish protected Cesaro from another loss, but allowed Ambrose to continue to look insane and ruthless.
Match/Segment Rating: 8.0


Roman Reigns faces Alberto Del Rio on Smackdown.

Main Event Talky Time: Triple H was out to announce Cena's Summerslam opponent, and Randy Orton came out. Roman Reigns appeared and attacked him, and they brawled to the back. This brought out Paul Heyman, who said Plan A and Plan B haven't been good enough. Heyman suggested Plan C… Brock Lesnar. MONSTER POP for Lesnar. Triple H shook hands with both men to seal the deal. Paul Heyman in mere minutes did more in his promo to put over the Summerslam main event than WWE has done in months to push any feud. The fact the Heyman will be cutting promos hyping this match for weeks makes me so happy. He is on a different level than everyone, it's not even fair to compare his mic work to anyone else's right now. Heyman closing with his special version of the Pledge of Allegiance was an amazing touch. I love this man, and he needs to stay around forever. I know some aren't excited for the match, but the first Cena vs. Lesnar match was awesome (minus the finish) and I am excited for this rematch.
Match/Segment Rating: 9.5


End scene.


Thanks for reading.


The Tirade


Largely this felt like a show. It has the usual filler, a shitty Flo Rida performance, Sandow doing his impersonation gimmick and a secondary champion losing. I think that the Woods, Big E and Kofi group has some potential, but it was a lazy way of getting there. But we had some solid wrestling, I loved the AJ/Paige angle and I actually think that they are doing a good job building the Stephanie vs. Bellas deal as well. Cesaro and Ambrose was a ton of fun, and I want to see more from them down the line. The show was all a set up for the return of Brock Lesnar. And it came off great, the crowd reaction, the awesome promo from Heyman, it all worked to push this as a big deal.

Overall while some aspects were forgettable, and the show was far from great, I felt that the show was a good and solid event. They set the table for Summerslam (Bellas/Stephanie, Orton/Reigns), we got a new alliance (a big wait and see there), and especially with the memorable ending, simply for Heyman's spectacular promo, got things going in the right direction.

Show Rating: 7.0

As a reminder, I will be going by the 411 scale…

0 - 0.9: Torture
1 - 1.9: Extremely Horrendous
2 - 2.9: Very Bad
3 - 3.9: Bad
4 - 4.9: Poor
5 - 5.9: Not So Good
6 - 6.9: Average
7 - 7.9: Good
8 - 8.9:Very Good
9 - 9.9: Amazing
10: Virtually Perfect

The final rating is not simply an average of the rated segments above. The rating takes them into account as well as the segments that are small but not scored, the flow of the show, the overall booking, build to PPV, crowd reactions, and so on and so forth..
Have you checked out the Csonka Podcasting Network? If you haven't, you should We run anywhere from 15-20 shows a month, discussing pro wrestling, the world of MMA, the NBA, general sports, popular TV series of the past, bad movies, battle rap, interviews, MMA & Wrestling conference calls and more! Around 10 different personalities take part in the various shows, which all have a different feel; so you'll likely find something you like. All of the broadcasts are free, so go ahead and give a show a try and share the link with your friends on the Twitter Machine and other social media outlets! Running since May of 2011, there are currently over 500 shows in the archive for you to listen to.



Larry Csonka is a Pisces and enjoys rolling at jiu jitsu class with Hotty McBrownbelt, cooking, long walks on the beach, Slingo and the occasional trip to Jack in the Box. He is married to a soulless ginger and has two beautiful daughters who are thankfully not soulless gingers; and is legally allowed to marry people in 35 states. He has been a wrestling fan since 1982 and has been writing for 411 since May 24th, 2004; contributing over 3,000 columns, TV reports and video reviews to the site.

Your heart is free. Have the courage to follow it…TO CSONKA'S TWITTER!

http://www.twitter.com/411wrestling
http://www.twitter.com/411moviestv
http://www.twitter.com/411music
http://www.twitter.com/411games
http://www.twitter.com/411mma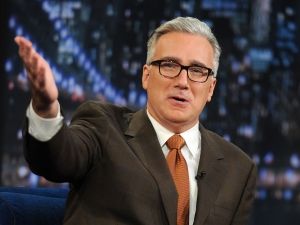 "Byyyyyyyyyyyyyyyyyyyyyye Felicia!"
comments powered by