SPOTLIGHTS
Tremendous Tirades: WWE NXT (8.07.14)
Posted by Larry Csonka on 08.09.2014

A tag team tournament begins…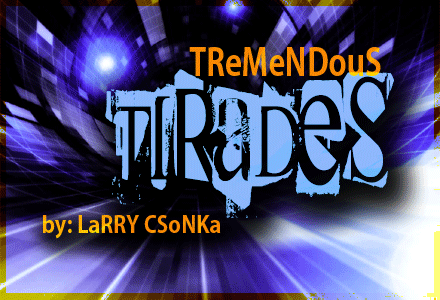 Introduction
As a reminder, this will not be another traditional recap, but instead it will be a mash up of the Rs, Instant Analysis and my usual Twitter ramblings I would do during the shows; completely uncensored and as the ideas flow unfiltered to the old keyboard. Remember, this is a review; and I am here to review the show. As always, I encourage discussion and even disagreement, just do so in a respectful manner. I will be doing the review for Raw and most PPVs and iPPVs going forward.



WWE NXT 8.07.14
From Full Sail University.


The tag team tournament starts tonight, the winners face the Ascension at the next NXT special on September 11th.

NXT Tag Team Tournament Match: Enzo Amore & Collin Cassady defeated Jason Jordan & Tye Dillinger via pin (5:00): Jason Jordan & Tye Dillinger are wearing matching gear, and have a good look. Enzo Amore & Collin Cassady cut a pre-match promo, solid stuff and the crowd reacts well to them. They plan to run through the tag team tournament, because their stars and take meteor showers. Ok, I like these guys. Cassady and Amore are a ton of fun, the audience loves them and while they have the fun element, they made sure to note that they are focused on the winning. Also, their fun nature pre-match played well against the seriousness of Jordan and Dillinger. Jordan and Dillinger have potential, and while a short match, they didn't lose in a way that devalued them. The loss essentially came when they got over confident, Amore was beaten, but Cassady made the save and bit a big boot to help Amore get the win. Cassady played Ricky Morton, which came off as a bit odd, and Amore got cut off almost immediately on the hot tag. Overall a solid match, and the way Cassady and Amore work together is simply fun. I was entertained.
Match/Segment Rating: 6.75


Enzo Amore & Collin Cassady move onto the second round of the tag team tournament.


Renee Young interviews Sami Zayn. She asks him about his tag team partner, but he is not medically cleared. Gabriel and Kidd appear to mock him for having no friends, and thank him for the bye in the tournament. Zayn reminds them that he defeated both of them in singles action. Adam Rose appeared and offered to be Zayn's partner, and Zayn accepted.


CJ Parker comes out the ring with a "Stop Frickin Fracking" sign, stating that he is trying to make a social message.

CJ Parker defeated Xavier Woods via pin (8:00): This is a rematch from what commentary called a "controversial victory" for Parker the last time they met. They got plenty of time to work, but the majority of the match was bland. Parker does nothing in the ring to keep me excited or even at the very least interested in what he is doing. Woods is a good babyface, showed great fire, especially down the stretch. Woods has been wasted thus far, in my opinion, as he was brought up with no plan in place. Hopefully the heel stable with Big E and Kofi works out for him, although they weren't on Smackdown together this week, so who knows. Woods was good here, but it takes two to tango, and Woods was without a partner here. CJ Parker is an unmotivated, hippy version of Carlito.
Match/Segment Rating: 5.0


Tyler Breeze cuts a promo from backstage on the Tron, noting that he has decided when he will cash in his title shot. He will beat Neville and clean the "Uggo" off of the title. Breeze is great with the gimmick.


Bailey is up next.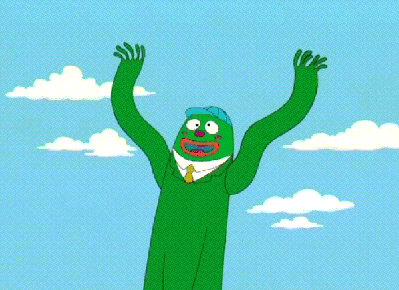 Bailey defeated Eva Marie (4:00): Bailey is the fun loving girl with the wacky inflatable arm waving guys, while Eva is of course from Total Divas and plays up the sex appeal. Eva has the look and the attitude, but she is still horrible as a wrestler. She was brought up to the main roster because of Total Divas, and skipped the formative years in developmental. She needs to be in NXT, but not on TV, she needs to work live events and with people with experience that can help teach her. Eva controlled most of the match, which was not good. It was slow, awkward, loose, and repetitive. On top of that she can't bump or run the ropes; it was a long four minutes.
Match/Segment Rating: 2.0


Having the announcers dance to Rose's music is one way to make him look not cool. Stop it. Now.

NXT Tag Team Tournament Match: Sami Zayn & Adam Rose defeated Tyson Kidd & Justin Gabriel (10:00): One of these things is not like the other, and I will give you a hint, it's Adam Rose. They got plenty of time, but considering we had Kidd, Gabriel and Zayn in there, it disappointed. Not bad mind you, but I was expecting more. There were some spots that were just off, and Rose really stuck out in the match. He's not bad, but he's not smooth like the other three and the over the top gimmick really didn't mesh with what the other three had been doing heading into the match. Also he may have broke his ass when he dove off the top to the floor, seriously, someone catch that man. Kidd and Gabriel are so good, at the very least they need to be main roster just to help the tag team division. Kidd's heel stuff here in NXT has been great, and he has the personality to carry that part of the team, and of course, they are both very good wrestlers. Despite some issues, this was an overall good match, with Sami picking up the victory for his team and a lively crowd helping the energy.
Match/Segment Rating: 7.25


Sami Zayn & Adam Rose move onto the second round of the tag team tournament.


End scene.


Thanks for reading.


The Tirade


Overall a disappointing show with a good main event. The tag tournament matches really carried the show, and that is a good thing. The NXT tag team division has been lacking for some time, so putting the importance on that is a good sign. But the middle of the show was rough. Parker vs. Woods had a few moments towards the end, but was largely dull as I just couldn't get into anything Parker did. Eva vs. Bailey was simply horrible, the fact that they chose to air that was simply a poor decision.

If you watch the opener and jump to the main event you'll be fine. Skip the middle.

Show Rating: 5.7

As a reminder, I will be going by the 411 scale…

0 - 0.9: Torture
1 - 1.9: Extremely Horrendous
2 - 2.9: Very Bad
3 - 3.9: Bad
4 - 4.9: Poor
5 - 5.9: Not So Good
6 - 6.9: Average
7 - 7.9: Good
8 - 8.9:Very Good
9 - 9.9: Amazing
10: Virtually Perfect

The final rating is not simply an average of the rated segments above. The rating takes them into account as well as the segments that are small but not scored, the flow of the show, the overall booking, build to PPV, crowd reactions, and so on and so forth.

Have you checked out the Csonka Podcasting Network? If you haven't, you should We run anywhere from 15-20 shows a month, discussing pro wrestling, the world of MMA, the NBA, general sports, popular TV series of the past, bad movies, battle rap, interviews, MMA & Wrestling conference calls and more! Around 10 different personalities take part in the various shows, which all have a different feel; so you'll likely find something you like. All of the broadcasts are free, so go ahead and give a show a try and share the link with your friends on the Twitter Machine and other social media outlets! Running since May of 2011, there are currently over 500 shows in the archive for you to listen to.



Larry Csonka is a Pisces and enjoys rolling at jiu jitsu class with Hotty McBrownbelt, cooking, long walks on the beach, Slingo and the occasional trip to Jack in the Box. He is married to a soulless ginger and has two beautiful daughters who are thankfully not soulless gingers; and is legally allowed to marry people in 35 states. He has been a wrestling fan since 1982 and has been writing for 411 since May 24th, 2004; contributing over 3,000 columns, TV reports and video reviews to the site.



Your heart is free. Have the courage to follow it…TO CSONKA'S TWITTER!

http://www.twitter.com/411wrestling
http://www.twitter.com/411moviestv
http://www.twitter.com/411music
http://www.twitter.com/411games
http://www.twitter.com/411mma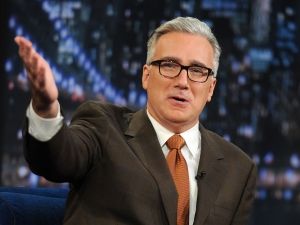 "Byyyyyyyyyyyyyyyyyyyyyye Felicia!"
comments powered by