SPOTLIGHTS
Tremendous Tirades: Dragon Gate - Dangerous Gate 2014
Posted by Larry Csonka on 08.17.2014

Dragon Gate returns to top form…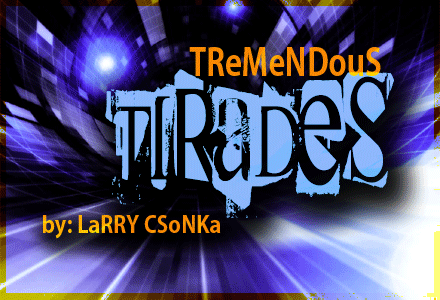 Introduction
As a reminder, this will not be another traditional recap, but instead it will be a mash up of the Rs, Instant Analysis and my usual Twitter ramblings I would do during the shows; completely uncensored and as the ideas flow unfiltered to the old keyboard. Remember, this is a review; and I am here to review the show. As always, I encourage discussion and even disagreement, just do so in a respectful manner. I will be doing the review for Raw and most PPVs and iPPVs going forward.



Dragon Gate - Dangerous Gate 2014
OFFICIAL RESULTS
Jimmy Kanda, Jimmy Kagetora and Genki Horiguchi H.A.Gee.Mee!! defeated Yosuke♡Santa Maria, Gamma and Hollywood Stalker Ichikawa @ 8:30 [**]

Jimmy Susumu, "Mr. High Tension" Kotoka defeated Don Fujii, Yuga Hayashi @ 10:31 [**½]

No DQ Match: Punch Tominaga defeated CIMA @ 10:52 [**¾]

Open the Brave Gate Championship Match: Champion Flamita defeated Mr. Quu Quu Tanizaki Naoki Toyonaka Dolphin @ 14:17 [****]

Open the Twin Gate Championship Match: Champions T-Hawk and EITA defeated Masaaki Mochizuki and Dragon Kid @ 23:18 [****½]

Loser Revives Survival Instant Comeback Captain's Fall Elimination Match: MAD BLANKEY: Captain YAMATO, Kzy, Cyber Kong and Mondai Ryu defeated MONSTER EXPRESS: Captain Shingo Takagi, Masato Yoshino, Akira Tozawa and Uhaa Nation @ 28:00 [***½]

Open the Dream Gate Championship Decision Match: BxB Hulk defeated Naruki Doi @ 26:00 (Hulk resumes his reign as 20th champion, and gains his 1st Defense) [****]

Opening Thoughts: I was not a fan of the Scandal Gate PPV. I can appreciate the angle they are running between Hulk and his former Mad Blankey stablemates, but I absolutely hated the Americanized way that they went about booking the last show. I watch Dragon Gate and NJPW as an escape from the usual bullshit, and when I did not get that last month I was extremely disappointed and it generally made me mad at the entire event, which I felt turned into one of the very weakest shows of 2014. Could they rebound and deliver the show they needed to and get back that momentum they had early in 2014?

Early Match Thoughts: The first two matches were perfectly fine, and a solid way to kick off the show. Nothing was overly interesting or memorable from those matches, but I truly enjoyed watching Grumpy Old Man Fuji have to team with the unproven and complete opposite (personality wise) of himself Hayashi. That's a fun dynamic, mainly because Grumpy Old Man Fuji is awesome. We need more grumpy old veterans in wrestling these days.

Punch Tominaga Tops CIMA: Punch Tominaga defeated CIMA in a bit of a surprising match, but I feel as if it was absolutely the right decision. CIMA is the elder statesmen that is still valuable and believable in a big time feud and or match, but has also made it a point to downgrade himself as far as overall importance. The fans love him, but he is not the performer he once was (on a full time basis) due to injuries. So he works with Punch Tominaga here, and since his loss on the perm match and heel turn, he has been a complete dick and been getting DQ'd in every match. So of course the big dog CIMA wants to put this youngster in his place. Punch Tominaga scored the win, the match was fine but not the break through performance that I felt he needed. The good news is that CIMA did the job and did it clean (in the confines of the match) and that is all you can ask for.

Flamita Continues To Be Awesome: Flamita defeated Mr. Quu Quu Tanizaki Naoki Toyonaka Dolphin to retain the Open the Brave Gate title. Flamita is amazing on a few levels, he is not only really good, but the dude is SO YOUNG. He's 19 years old and having some awesome matches, and is slowly growing as a performer. He may be the closest thing to "young Rey Mysterio" I've seen. Dragon Kid had that vibe, but Flamita is on another level right now. If you're really into some state of the art high flying, you need to be catching this dude's matches, otherwise you're missing out. This was the best singles match I have seen from Tanizaki, and I felt that was because his work was really good, as well as the storytelling. In my mind, and I think the mind of most that follow Dragon Gate, Tanizaki didn't have a snowball's chance in hell in winning here. But the work done by both led to a few near falls that not only the crowd fully bought, but that I did as well. This was easily the best thing on the show thus far.

Long Live The Millennials : T-Hawk and EITA continue their push for tag team of the year honors, as they defeated Masaaki Mochizuki and Dragon Kid to retain the Open the Twin Gate Titles. In 2014, I feel that tag team wrestling is a bit down overall, especially as compared to last year, but The Millennials (T-Hawk and EITA) keep kicking ass almost every time out. I cannot put over the work of these guys enough. Not only was this another great match for the team, but I feel it was another statement win for them. T-Hawk defeated Mochizuki to win the match, he had to bust out all of his big time shit to do it, so Mochizuki is protected, but at the end of the day, Hawk defeated a veteran that the DG fans love and respect. T-Hawk and EITA continue to be a spectacular tag team, and a great example of how to build future stars, which all promotions need to do and do better.

Loser Revives Survival Instant Comeback Captain's Fall Sounds Wacky But Worked: The "Loser Revives Survival Instant Comeback Captain's Fall Elimination" in an interesting match, and something you don't see much of, which I appreciate. The gimmick is that to win, you have to defeat the captain of he team. If you defeat someone else on the team, they are eliminated, but if you score an elimination, you can bring your guy back. So to avoid all of that, you have to defeat the captain to end all of this wackiness. They had a long match, never slow or anything, but it just never got past a certain lever of action. It was good, it felt as if it was going in the right direction, and then just plateau'd. I loved the heels winning, and not only winning but winning clean. Sometimes the heels have to win, sometimes the heels have to look good in doing so, and from time to time clean as a sheet heel victories can work. Like Lashley in TNA, he looks great, has good matches and wins clean; so when a babyface finally overcomes and defeated him clean, it will mean so much more. This was a good semi-main event here, good, but not going too wild as to mess with the main event's heat.

Hulk Gets To Continue His Reign: BxB Hulk defeated Naruki Doi to resume his reign as the 20th Open the Dream Gate Championship. At the Scandal gate PPV, they did this bullshit 4 on 1 match, where Hulk lost the title to Doi. Dragon Gate only acknowledged Doi as Interim champion, and that got us to this match. I felt that the decision to book things that way nearly cut the nuts off of Hulk. Hulk had a long journey to the title, it was something that the fans wanted him to do, but was a long time coming. So to book the beginning of his reign this way I felt was poor. The thing about this match was that it was worked in a more traditional style, as opposed to the full throttle Dragon Gate style of match you may expect. I felt that was an asset to the match, because sometimes things have to be different. When you make the attempt to make a match feel different, it tends to help because you can only digest so much of the same style. I love prime rib, but toss a lobster tail at me instead of a second piece of prime and I appreciate the meal a bit more. Both are awesome, but are vastly different. Mochizuki & Dragon Kid were with Hulk to fight off the MAD BLANKEY interlopers, and Hulk put Doi away with the Phoenix splash. Post match, Hulk thanked Mochizuki & Kid, and they will be a unit going forward, although they have no name yet. With MAD BLANKEY's big win in the elimination match earlier in the show, the feud with Hulk and his new friends will be carrying on it seems, along with YAMATO wanting to kill the Jimmyz at the September PPV.


End scene.


Thanks for reading.


The Tirade


The show was very good, with Hulk back on track with the title. Also, you have Flamita, T-Hawk and EITA running with their titles, delivering great matches and proving that they are the next generation of the promotion. Meanwhile CIMA, Fuji and other elder statesmen for the company are working with the younger guys, losing when they need to in order to get them over and showing that they still has a ton to offer. Three great matches, the flow was good and things were easy to watch and digest this time around. Dragon Gate is back to form with this show.

What You Need to See: Flamita vs. Mr. Quu Quu Tanizaki Naoki Toyonaka Dolphin, T-Hawk and Eita vs. Masaaki Mochizuki and Dragon Kid, BxB Hulk vs. Naruki Doi

Show Rating: 8.2

As a reminder, I will be going by the 411 scale…

0 - 0.9: Torture
1 - 1.9: Extremely Horrendous
2 - 2.9: Very Bad
3 - 3.9: Bad
4 - 4.9: Poor
5 - 5.9: Not So Good
6 - 6.9: Average
7 - 7.9: Good
8 - 8.9:Very Good
9 - 9.9: Amazing
10: Virtually Perfect

As a reminder, this is not a basic "how good was the show" number like a TV show, as I have always felt that a PPV is very different from a regular show. I have always judged PPV on how they built to a match, the match quality, crowd reactions to matches and angles, the overall booking, how the PPV leads into the future, PPV price and so on and so forth. I have added this in here for an explanation since so many have asked, and I have previously discussed it on podcasts. I understand that this may seem different, but that is how I grade. Obviously your criteria may be different.

Have you checked out the Csonka Podcasting Network? If you haven't, you should We run anywhere from 15-20 shows a month, discussing pro wrestling, the world of MMA, the NBA, general sports, popular TV series of the past, bad movies, battle rap, interviews, MMA & Wrestling conference calls and more! Around 10 different personalities take part in the various shows, which all have a different feel; so you'll likely find something you like. All of the broadcasts are free, so go ahead and give a show a try and share the link with your friends on the Twitter Machine and other social media outlets! Running since May of 2011, there are currently over 500 shows in the archive for you to listen to.



Larry Csonka is a Pisces and enjoys rolling at jiu jitsu class with Hotty McBrownbelt, cooking, long walks on the beach, Slingo and the occasional trip to Jack in the Box. He is married to a soulless ginger and has two beautiful daughters who are thankfully not soulless gingers; and is legally allowed to marry people in 35 states. He has been a wrestling fan since 1982 and has been writing for 411 since May 24th, 2004; contributing over 3,000 columns, TV reports and video reviews to the site.

Your heart is free. Have the courage to follow it…TO CSONKA'S TWITTER!

http://www.twitter.com/411wrestling
http://www.twitter.com/411moviestv
http://www.twitter.com/411music
http://www.twitter.com/411games
http://www.twitter.com/411mma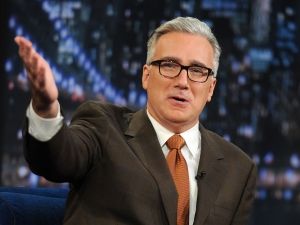 "Byyyyyyyyyyyyyyyyyyyyyye Felicia!"
comments powered by