SPOTLIGHTS
Tremendous Tirades: WWE NXT 8.28.14
Posted by Larry Csonka on 08.28.2014

Sami Zayn teamed with Adrian Neville against Tyson Kidd and Tyler Breeze, Bayley battled Sasha Banks and more! Check out Csonka's WWE NXT review for all the details!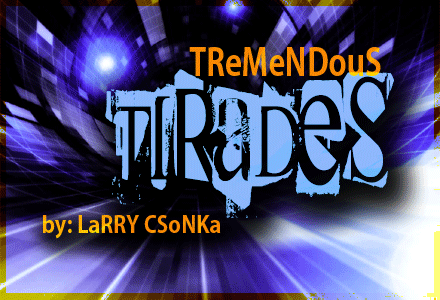 Introduction
As a reminder, this will not be another traditional recap, but instead it will be a mash up of the Rs, Instant Analysis and my usual Twitter ramblings I would do during the shows; completely uncensored and as the ideas flow unfiltered to the old keyboard. Remember, this is a review; and I am here to review the show. As always, I encourage discussion and even disagreement, just do so in a respectful manner. I will be doing the review for Raw and most PPVs and iPPVs going forward.



WWE NXT 8.28.14 (Episode 237)
OFFICIAL RESULTS
Non-Title Match: The Ascension killed some jobbers @ 1:45 via pin [NR under three minutes long]

Bayley defeated Sasha Banks @ 3:10 via pin [**]

Bull Dempsey defeated Angelo Dawkins @ 3:09 via pin [*]

Tyson Kidd and Tyler Breeze defeated Sami Zayn and Adrian Neville @ 10:45 via pin [***¼]


~ ~ ~




From Full Sail University.

The Ascension Kills Jobbers: I am all in support of putting over your talents, but Alex Riley trying to compare The Ascension was ridiculous. Try to maintain some credibility dude. This was your basic squash, the monster heel team makes an appearance to make you remember who they are and what they are capable of as their challengers are being set. They addressed the tournament, noting that the "winners" would be victims, and promised total annihilation. This was a perfectly fine way to open the show.

New GM, Wacky Title Match Set Up, It's Like a Poor Man's Raw: William Regal was named the new GM of WWE NXT. I am not thrilled that DEVELOPMENTAL has to have a GM. All we're doing is preparing them for the bullshit that is the over saturated "authority figure" on the main roster. I have said before and will say again, the sooner we get rid of the authority figure in wrestling, the better off we'll be. It is a booking crutch. As for Regal, he's awesome, but I'd rather him just work commentary because he's been great there. He announced that Adrian Neville will defend the NXT Title at Takeover II against Tyson Kidd, Tyler Breeze, and Sami Zayn in a four-way match. It was one of those segments that started with Regal, then Neville, then Kidd, then Breeze and finally Zayn. It was a poor man's Raw open, so glad we're preparing the developmental roster for all of the poor and lazy booking choices that the main roster gets to go through. The only thing that I really liked was that Neville was fine with facing all of them, and demanded the four-way to prove that he was the best. Regal then did a backstage interview, announcing Tyson Kidd and Tyler Breeze vs. Adrian Neville and Sami Zayn as the main event for tonight.

Sasha Banks vs. Bayley: These two had a really good outing two weeks ago, which Bayley won to earn a title shot on the September 11th special. If you've never seen these ladies, Bayley is happy go lucky and cute as a button, fighting underdog babyface. Sasha is a bad ass, don't take any shit from no one, and nicknamed THE BOSS. The match was very basic (in a good way), but worked well and Bayley scores the clean win as she heads to September 11th and her title shot. Post match, Renee Young interviewed Bayley about the title shot and overcoming the odds. This led to NXT Women's Champion Charlotte making her way to the ring. Charlotte mocked Bayley, and left no doubt that she was the heel here. Bayley warned Charlotte that she better treat her as a threat, because she wanted the title. Charlotte refused Bayley's handshake, and then reminded Bayley that she had been warned. An overall good set up for the match, Bayley wins clean and also gets a chance to take her cute/never give up attitude and show a serious side as she challenges for the title. It's the cocky, over confident champion against the lovable challenger, which is an easy story to tell when you have he right personalities.

Bull Dempsey vs. Angelo Dawkins: This was a squash match to help set up the Bull Dempsey vs. Mojo feud. They had Mojo get the win in a squash last week, and they did the same this week for Dempsey. This is a rematch from the last time that Dempsey took out Dawkins. Dempsey's short, Superstars box promo, was solid. Lots of stomping and clubbering here, a very basic, very slow and old school squash. It accomplished its job, not too sure about Dempsey yet as I haven't seen a lot of him, but he didn't do too much personality wise for me with this appearance.


Sylvester Lefort hyped his hair vs. hair match with Enzo at Takeover II.

Tyson Kidd and Tyler Breeze vs. Adrian Neville and Sami Zayn: This was a fine way to add heat to the upcoming main event at Takeover II. Tyson Kidd and Tyler Breeze had the drama from recent weeks, so their pairing makes for the odd couple situation. With the four involved, we got a good match as you would expect. I liked the idea of the tag, get them in there together in a way to sell the match and for them to work together. Following miscommunication by Zayn and Neville (Zayn went for a kick on Breeze, who moved, causing Zayn to kick Neville instead, Zayn and Breeze took the powder) Kidd scored the sneaky roll up for the win. Kidd gets to add to his douchey heel persona with the win, while Zayn and Neville now have a beef besides Zayn just wanting the title. I really liked how they worked things with Adrian Neville and Sami Zayn. They didn't do the usual tag team partners not getting along, it came off as accidental and now we have to wait until next week to see the fallout of that accident. If it was indeed an accident. Also, I really dig that Zayn's focus is the NXT Title. The post match were Zayn picked up the title and stared at it, like he was obsessed, was also a nice touch. Overall some great storytelling with Zayn, and this match did a good job of setting things up for Takeover II.


End scene.


Thanks for reading.


The Tirade


I was not pleased with last week's show, some bad stuff all around in the early parts of that show really made it difficult to recover. This show was a nice rebound from last week. The Ascension killed jobbers to remind us that they are there and also to remind what the tag tournament is about. Regal was named GM (I hate the authority figure) but that is a big thing for the show, and led to the Takeover II main event. Bayley vs. Banks was short, but fine, with the important thing being the post match and set up for the match with Charlotte. The main event was the quality wrestling match for the show, and did a lot of nice things set aid in the build to the title match at Takeover II. Overall I felt that this was a good show this week, easy to watch and good build for the special on September 11th.

Show Rating: 7.3

As a reminder, I will be going by the 411 scale…

0 - 0.9: Torture
1 - 1.9: Extremely Horrendous
2 - 2.9: Very Bad
3 - 3.9: Bad
4 - 4.9: Poor
5 - 5.9: Not So Good
6 - 6.9: Average
7 - 7.9: Good
8 - 8.9:Very Good
9 - 9.9: Amazing
10: Virtually Perfect

The final rating is not simply an average of the rated segments above. The rating takes them into account as well as the segments that are small but not scored, the flow of the show, the overall booking, build to PPV, crowd reactions, and so on and so forth.
Have you checked out the Csonka Podcasting Network? If you haven't, you should We run anywhere from 15-20 shows a month, discussing pro wrestling, the world of MMA, the NBA, general sports, popular TV series of the past, bad movies, battle rap, interviews, MMA & Wrestling conference calls and more! Around 10 different personalities take part in the various shows, which all have a different feel; so you'll likely find something you like. All of the broadcasts are free, so go ahead and give a show a try and share the link with your friends on the Twitter Machine and other social media outlets! Running since May of 2011, there are currently over 500 shows in the archive for you to listen to.



Larry Csonka is a Pisces and enjoys rolling at jiu jitsu class with Hotty McBrownbelt, cooking, long walks on the beach, Slingo and the occasional trip to Jack in the Box. He is married to a soulless ginger and has two beautiful daughters who are thankfully not soulless gingers; and is legally allowed to marry people in 35 states. He has been a wrestling fan since 1982 and has been writing for 411 since May 24th, 2004; contributing over 3,000 columns, TV reports and video reviews to the site.

Your heart is free. Have the courage to follow it…TO CSONKA'S TWITTER!

http://www.twitter.com/411wrestling
http://www.twitter.com/411moviestv
http://www.twitter.com/411music
http://www.twitter.com/411games
http://www.twitter.com/411mma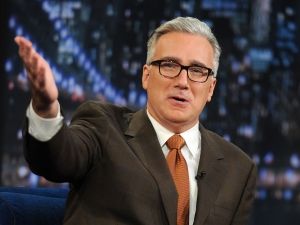 "Byyyyyyyyyyyyyyyyyyyyyye Felicia!"
comments powered by