SPOTLIGHTS
Views from the Hawke's Nest: Southside Wrestling Free Matches #1
Posted by TJ Hawke on 10.26.2013

Lots of cool matches featuring talent from WWE, NJPW, TNA, ROH, and more!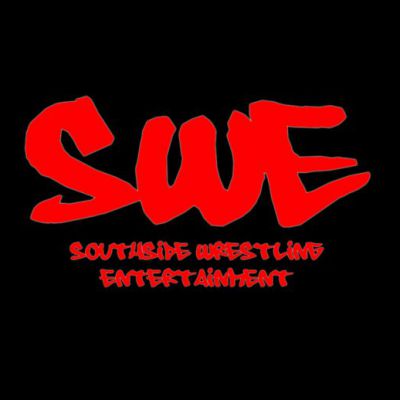 PAC vs. Kris Travis from SWE's Speed King 2012


This was a first round match in SWE's Speed King Tournament.

Travis attacked PAC before the bell. Travis worked him over after that.  PAC took Travis down with a hurricanrana.  PAC hit a standing shooting star press onto Travis's back.  Travis cut PAC off with a jumping Northern Lights suplex.  Travis hit a tope suicida.  PAC eventually halted Travis's momentum by popping him up in the air and letting Travis crash to the mat.  PAC made a big comeback, which included a corkscrew moonsault to the floor that he barely grazed Travis on.  Somehow, PAC's knees didn't explode.  Back in the ring, PAC hit a springboard cross-body: 1...2...NO!  Travis crotched him and hit the Ego Trip for a nearfall.  Travis hit a powerbomb for another nearfall. PAC came back with a superplex.  That got another nearfall.  PAC then went to the top rope and went for a shooting star press, but Travis got his knees up! Jaydriller from Travis: 1...2...3!!!

This was a really fun match that played out exactly how you would expect until the finish (I assumed PAC would win).  Travis has a lot of personality, but he probably needs to sharpen up certain aspects of his in-ring game. PAC, as always, was a treat to watch, and I recommend that you watch this match for PAC alone.
Match Rating: ***1/4



Marty Scurll vs. Noam Dar vs. El Ligero vs. Kris Travis vs. Martin Kirby vs. Bubblegum from SWE's Speed King 2012


Bubblegum started the match running down the crowd. He threatened to reveal where Ligero was actually from. Ligero then schoolboyed him: 1...2...3!
Bubblegum was eliminated.

Martin Kirby, under the Ego Dragon persona, went at it with Ligero. Scurll got isolated after a bit, and he was worked over. Scurll was eventually able to tag out to Ligero. Eventually, Ego Dragon kicked Ligero in the balls and got disqualified.
Ego Dragon was eliminated.

With the camera on Dragon, Ligero was rolled up (presumably by Travis) off screen: 1...2...3
El Ligero was eliminated.

Travis, Scurll, and Dar went at it. Tags were no longer enforced by the referee. Dar tried to sunset flip powerbomb Travis, but Travis held onto the ropes. Scurll then killed Travis with a Meteora. Dar then got Travis with his Champagne Super Kneebar. Travis had to tap out.
Kris Travis was eliminated.

Considering Travis eliminated PAC in the first round, I feel like he should have been at least one of the last two. Having said that, I'm okay with watching Dar vs. Scurll to end this match. They traded strikes. They traded pinning combinations. Scurll hit a lope suicida. They then went on to the apron to trade strikes. Dar then hit a double stomp on Scurll's leg. Scurll came back with a Fucking Machine suplex. Dar came back with the Champagne Super Kneebar. After a while, Scurll was able to make the ropes. Dar then delivered some kicks. Scurll came back with a rolling elbow to the back of the head for a nearfall. Scurll then hit the Torture Rack Backbreaker: 1...2...3!
Marty Scurll is the first ever SWE Speedking Champion.

Scurll challenged Dar to a rematch for the title.

This was a solid match with a lot of fun action. The first half of the match was a little underwhelming, but once the match came down to Scurll and Dar, things picked up for sure. I feel like the first four eliminations in a six person elimination match should have a bit more substance to them since this match crowned a champion.
Match Rating: ***



Davey Richards vs. Noam Dar from SWE's Supremacy 2012


They traded holds and pinning combinations early. Dar nearly caught Davey with a couple of pinning combinations, and Davey even left the ring at one point.  Davey managed to send Dar to the floor. Davey then killed him with a running punt from the apron.  They traded kicks on the floor. Davey won that exchange.  Davey the gave him a Yakuza on the floor through some random piece of barricade on the floor.  Apparently, Davey knocked over the hardcam, and they had to fix it. They made their way back to the ring, and Davey worked him over.  Davey went for the handspring enzuigiri, but Dar met him with a dropkick. Dar followed that up with a tope suicida.  Dar hit a Yakuza. Back in the ring, Dar hit a back suplex for a nearfall.  Davey came back with a double stomp. Davey then hit a diving headbutt: 1...2...NO! Davey got a cross armbreaker, but Dar made the ropes.  Davey hit an alarm kick. Dar hit a Brogue Kick. Davey came back with a lariat and a dragon suplex: 1...2...NO!  Davey went for another punt off the apron, but Dar kicked out Davey's leg.  Dar came back with a double stomp on Davey's leg. Dar then got the kneebar on the injured leg.  Davey reversed that into a sharpshooter. Dar reversed that into a small package: 1...2...NO!  Dar came back with a Tidal Wave: 1...2...NO! Kneebar from Dar!  This match is going too long.  Davey hit a superplex, and then a Falcon Arrow. Davey locked in the cross armbreaker. Dar taps out!

Davey put over Dar huge after the match.

I ended up being quite disappointed in this match. It started out really well, but the closing minutes left me cold. The match simply went too long for no good reason, which is a shame because it could have been a really strong 15 minute match. Still though, Noam Dar is one of professional wrestling's brightest prospects, and it's cool that he got this opportunity. Davey worked hard, but he got very "Davey" in the last ten minutes. Sometimes that works, but it did not work this time.
Match Rating: ***1/4



El Ligero vs. Mark Haskins from SWE's Raw Deal 2012


Neither man could get a decisive advantage in the early stages in the match.  Ligero got a couple of nearfalls. Haskins was selling his back, so Ligero hit a backbreaker.  Haskins came back with a big forearm and a high-angle back suplex.  Ligero fell to the floor, and Haskins wiped him out with a tope suicida.  Haskins got the heat after that.  Ligero was eventually able to send Haskins to the floor, and he then took him out with a tope con hello.  Ligero hit a diving crossbody for a nearfall.  Ligero then hit the Tenchi Crash: 1...2...NO! Haskins came back with a tilt-a-whirl backbreaker and a flatliner: 1...2...NO! Haskins hit a flapjack DDT: 1...2...NO!  Ligero hit a Fireman's Carry Bomb: 1...2...NO!  Ligero went for a Superfly Splash, but Haskins avoided it. Haskins hit a kneeling superkick, but Ligero came right back with a Tidal Wave.  Ego Dragon, who had a "Mask vs. Mask" match with Ligero coming up, ran out and kicked Ligero in the face.  Haskins then drilled Ligero with a superkick and a Made in Japan: 1...2...3

Haskins asked for a rematch after the match. The crowd and Ligero agreed that one was needed.

This was a really solid match. Ligero is one of my favorite performers in Europe, and I really hope he gets an American indies tour, sooner rather than later.  Haskins tries really hard to be a good heel, but I just don't connect to him that way.  I really want to see what he's like as a babyface.
Match Rating: ***1/4



Prince Devitt vs. Michael Elgin from SWE's Ill Manors 2012


Elgin caught Devitt with a powerslam early on for a quick nearfall. Devitt called for his dive, but Elgin caught him with a Black Hole Slam for another early nearfall. Elgin started to work Devitt over after that. Elgin was in control for a while. Devitt finally came back with a dropkick and a tope con hello. Devitt then hit an enzuigiri and a double stomp to the back of Elgin: 1...2...NO! Elgin came back with a gamengiri and a deadlift, bridging German: 1...2...NO! Devitt avoided a powerbomb and hit a Pele kick.  Elgin came back with the CHAOS THEORY: 1...2...NO! Elgin then hit the delayed Fucking Machine Suplex: 1...2...NO! Elgin went for the Corkscrew Senton, but Devitt avoided it and hit the ghetto stomp: 1...2...NO! Devitt followed it up with a Trouble in Paradise and a Bloody Sunday: 1...2...3!

You definitely want to watch this match. Devitt and Elgin are two of my favorite wreslers in the world, and it was a joy to watch them finally work together. Elgin should be in NJPW. Devitt needs to be back in PWG.
Match Rating: ***3/4



Samuray Del Sol vs. Marty Scurll from SWE's Speed King 2013


This is an awesome matchup. Nigel McGuinness is on commentary! Scurll is definitely a rudo here. Del Sol did the feint dive early. Scurll managed to cut him off with a shoulder tackle, and he worked him over after that. Del Sol came back and pretty much botched his version of the Code Red, but they covered for it pretty well. Del Sol got a nearfall with a standing Sliced Bread. Scurll came back with a lariat for a nearfall. Del Sol got a nearfall with a bridging Dragon suplex. Scurll's valet got involved. The distraction allowed Scurll to hit Del Sol with a spinning DDT. Scurll got a submission, but Del Sol made the ropes. Del Sol came back by moonsaulting into a satellite DDT: 1...2...NO! That was nifty. Scurll then caught him with an Argentinean Backbreaker and locked in his submission again. Del Sol was forced to tap out.

The last couple of minutes elevated this from "just a match" status. Del Sol and Scurll are super talented, and I'm sure they could have great matches down the line if they worked together more. This was enjoyable though, and I recommend that you check it out.
Match Rating: ***



Thanks everybody for reading! You can send feedback to my Twitter or to my email address: Shabang728@gmail.com. Also, feel free to check out my own wrestling website, FreeProWrestling.com. Check out a full/organized list of all the wrestling show reviews I've done at 411mania.






For more information on SWE, check out their:
Facebook
Twitter
Online Store
Youtube Channel
The 411: SWE is an indie that I've been keeping an eye on for a while. Unfortunately, I've reached the stage of wrestling fandom where DVDs (and iPPVs for that matter) just feel like a giant waste of time and money (NJPW and PWG being the exceptions). With that in mind, I'm very grateful that SWE has allowed the world to sample their product for free. If you live near them, you clearly need to be checking out their shows.

Final Score: 7.0

[ Good ]

legend
comments powered by