SPOTLIGHTS
The 8-Ball 08.31.12: Top 8 Dream King of Trios Teams
Posted by Ryan Byers on 08.31.2012

From John Morrison on a team with Marty Janetty and Robert Gibson and Raven teaming up with the Quebecers to WCW's Three Count reuniting and more, 411's Ryan Byers lists his top 8 dream CHIKARA King of Trios tag teams!

Welcome, ladies and gentlemen, to the 8-Ball. My name is Ryan Byers, and, as always, I am your party host.

Last week, I counted down the Top 8 WWE Anagrams, which lead reader Defective making the following comment:

Wow. What a cop-out of a column, Ryan. It's okay to take a break or take it easy...just give us a warning next time.

That comment had to make me laugh, because literally the second and third lines of the column read as follows:

I am here for what will be a very quick and dirty version of this column due to some time commitments of mine. Hopefully, I've managed to make this quickie list entertaining.

So, actually, I did give you a warning.

In any event, we're getting back to a little bit more in-depth version of the column this week, though I do have to warn those of you who only want to read about WWE that you're probably not going to be thrilled with me. That's too bad, though, because this is my column and I write about what I like, including this week's topic . . .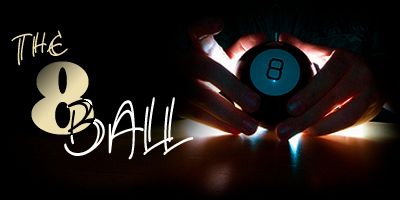 Top 8 Dream King of Trios Teams



The single biggest annual event in all of independent professional wrestling is CHIKARA's King of Trios tournament, in which teams of three men (or women!) from across the world converge upon Pennsylvania for three days of shows featuring a sixteen team single elimination tournament with the winner being considered the best three-person unit in all of professional wrestling. Every year, the tournament features a unique crop of talent, and 2012 is no exception, with teams consisting of ECW alumni (Tommy Dreamer, Scorpio, & Jerry Lynn); former WWF stars (Tatanka, 1-2-3 Kid, and Aldo Montoya); MENG and the POWERS OF PAIN; joshi wrestlers (Manami Toyota alongside squads from JWP and SENDAI Girls); Osaka Pro wrestlers; and, of course, plenty of the regular members of the promotion's uber-entertaining, uber-talented roster.

The year, the tournament takes place on September 14, September 15, and September 16, with all three of the shows emanating from the Palmer Center in Easton, Pennsylvania . . . and we shouldn't forget about the annual "Fan Conclave" held in conjunction with the tournament, which in the past has included plenty of opportunities to interact with the weekend's stars, including awkward family photos, board game throwdowns, and even the occasional body slam challenge. Tickets are still available at CHIKARApro.com and, if you can't make it out to Easton for some reason, the events are usually available very quickly on DVD through Smart Mark Video.

In order to pay tribute to King of Trios and to remind everybody the big event is upcoming, this week I've decided to count down my Top 8 Dream King of Trios Teams. These are the three man units that I would most like to see step into the ring for KOT, with the only limitation being that the teams have to be comprised of wrestlers who I think that CHIKARA could realistically book, based on their past track record of brining in wrestlers and where these guys are in their careers.



8. The Quebecers & Johnny Polo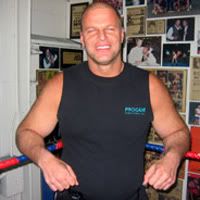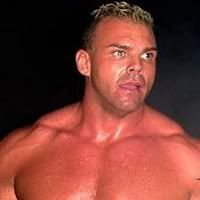 One of the common themes of King of Trios over the years has been a healthy dose of 1990s WWF nostalgia. The trend began in 2008, when a Team WWF consisting of Akeem the African Dream and Demolition entered the tournament. It continued in 2011, when Sean Waltman gave a memorable performance reprising his role as the 1-2-3 Kid for the first time in almost fifteen years. This year, the tournament has a double dose of Fed nostalgia, with a Team WWF of the Kid, Aldo Montoya, and Tatanka entering the fray, in addition to the "Faces of Pain" consisting of Haku, the Barbarian, and the Warlord. I for one would like that nostalgia to move forward from the early 1990s to the mid-1990s, and, for my money, there is no better way to do that than to reintroduce wrestling fans to the Quebecers and Johnny Polo, one of the most underappreciated tag teams of the past twenty years. In their prime, Jacques Rougeau and Pierre Oullet were great as over the top, semi-comedic heels, and their antics (particularly when they're not going to want to bump hard due to their ages) would fit right in within a CHIKARA ring. Plus, it would be incredibly interesting to see Scot Levy, who has now spent the majority of his career as the grunge cult leader Raven, attempt to revert to the spoiled rich kid gimmick of days gone by. It wouldn't necessarily be the inspirational story that Waltman returning to the 1-2-3 Kid gear was, but I'm sure it would have its moments.



7. Team Nightmare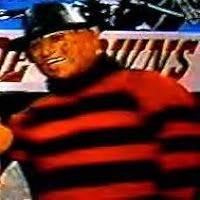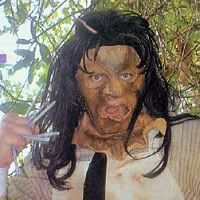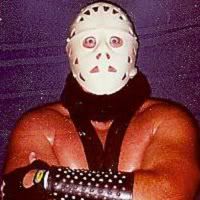 In addition to developing its own over-the-top gimmicks, CHIKARA throughout its history has shown a willingness to adopt the over-the-top gimmicks of other promotions. The company's wrestlers have interacted with the monster grapplers of Kaiju Big Battel, and Japanese cult favorites Mecha Mummy and Ken the Box have both shown up in Pennsylvania to display their talents for American audiences. This team is similar to those "outside" wacky gimmicks making cameos. Throughout the years in professional wrestling, many smaller companies have stolen characters directly from popular films, particularly horror films, and this dream team pays homage to that phenomenon. For those unfamiliar, the men pictured above are as follows: On the left is Nightmare Freddie, a character who was originally played by Doug Gilbert in Memphis and on the Japanese indies and is, of course, modeled on Freddie Krueger. In the middle is Leatherface, taken from the Texas Chainsaw Massacre series of films, played in IWA Japan and FMW originally by the former Corporal Kirchner after he was blackballed from American professional wrestling (more on that in a future column). The Leatherface gimmick is still alive in Japan, now played by Canadian wrestler Rick Patterson. Last but not least is Lord Humongous, a gimmick based on the primary villain in the Mad Max movies, which was played by a variety of wrestlers in a variety of territories in the 1980s. The best part about this team is that you don't even necessarily need to bring in any particular wrestlers to play the gimmicks. You just need three guys who are willing to put on masks and silly outfits for an evening.



6. Team Corino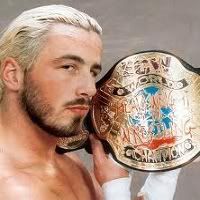 The first family of independent professional wrestling has to be the CorinoS. Of course, the main name in the group is the "King of Old School" Steve Corino, a former ECW and NWA World Heavyweight Champion who can currently be seen as part of the Ring of Honor roster. His younger sister Cathy competes under the name of Allison Danger, and ROH die-hards will remember her as one of the performers on the company's very first show and one of the founders of SHIMMER, the all-women's promotion that still continues to produce some of the very best professional wrestling on the independent circuit in my humble opinion. What many folks don't know is that Steve Corino has a son, Colby, who just celebrated his sixteenth birthday and, despite that fact, has been an independent wrestler for several years. Interestingly, the three family members very rarely team together, with it being particularly unusual to see Danger set foot into the ring alongside the male members of her clan. King of Trios would be the perfect venue for that to happen, in part because Danger has a past relationship with CHIKARA and in part because it is not unusual at all for men to take on women at the company.



5. Three Count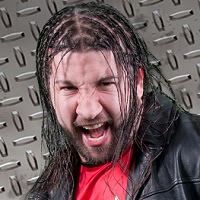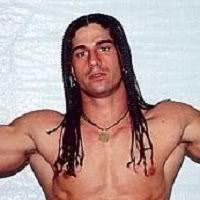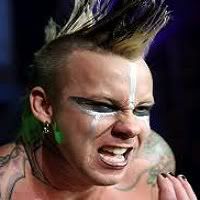 As noted above, there is a fair amount of WWF nostalgia in CHIKARA's bigger events. However, aside from an appearance by Glacier in the past, there has been much less rehashing of the awesome gimmicks from WCW's past. As somebody who typically preferred WCW over the WWF when the two companies were going head-to-head, I would love to see some more characters from Atlanta competing with CHIKARA's finest. If you're going to do that, the team that fits the bill is Three Count, as they are one of the few ready-made trios from the big leagues of professional wrestling who could make the transition to the modern independents for the tournament. Granted, Shane Helms is still recovering from injuries suffered in a serious motorcycle accident, but there is no indication that he won't eventually return to a point that allows him to at least get into the ring for a couple of comedy spots based on dancing like N*SYNC. Shannon Moore, near as anybody knows, has recently been released from a TNA contract and should be ready to go, while Evan Karagis . . . well . . . Evan Karagis was never any good anyway, so it's not as though anybody would notice if was covered in ring rust. Plus, if any of these men is unavailable, you've got Tank Abbott hanging out and not doing anything particularly important to bring in as the replacement that has ties to the group from their WCW storylines. Heck, you could even throw a few Jung Dragon castoffs into the mix if you're really desperate for bodies.



4. Team Marty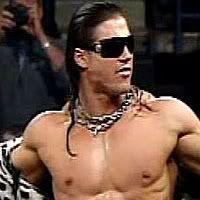 As we all know, most teams in wrestling fall apart at some point, and, when the members attempt to become singles stars, there are some individuals who simply don't cut the mustard or aren't as well-remembered as their partners. That's the concept behind "Team Marty." You get three individuals who have been tag team wrestlers in the past and who have been portrayed as second bananas to their more important partners, and you see if they can achieve success teaming together. Of course, the captain of the team would have to be Marty Jannetty, who became so much less successful than Rockers partner Shawn Michaels that his name actually became a slang term among wrestling fans for the less important half of a tag team. Jannetty has actually appeared for CHIKARA on events earlier this year, so his participation in the tournament would not be a stretch at all. His first partner is a man who actually preceded him in the role of tag team second banana, Robert Gibson. Granted, it's not as though his Rock n' Roll Express partner Ricky Morton became a world champion, but he received several world title matches and was considered to be one of the best in-ring performers of his era, whereas people oftentimes referred to Gibson as "the fifth ringpost." And, of course, rounding out the trio is none other than John Morrison, half of perhaps the hottest WWE tag team of the late 2000's, who is now being required to look in from the outside as his former partner the Miz remains part of the E's roster and gets cast in a sequel to The Marine.



3. Shane Storm, Lince Dorado, & Ares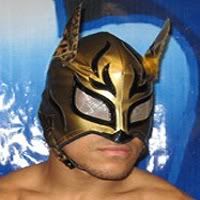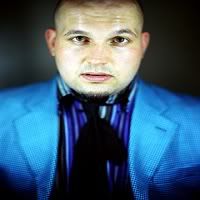 We've talked a lot about outsiders in this column, but one of the things that we haven't talked about is "dream teams" consisting of wrestlers who have strong histories with CHIKARA. That's where this team comes in, as it consists of three alumni of the company . . . but not just any three alumni of the company. All three of these men have, in the past, been part of other teams that have won the entire King of Trios tournament. Shane Storm, one of the early young aces of the CHIKARA promotion, won the inaugural version of the tournament with partners Mike Quackenbush and Jigsaw in 2007. The very next year, another CHIKARA student, Lince Dorado, took home the KOT prize while partnering with two luchadors, the veteran Pantera and an indy guy by the name of Incognito, who would go on to sign a WWE developmental contract and become the man we now know as Hunico. Finally, in 2010, Swiss wrestler Ares and his partners in der Bruderschaft Des Kreuzes, Claudio Castagnoli and Tursas, took home top honors. All of these men have largely moved on from CHIKARA, and their returns and confrontations with past friends and rivals would make for compelling storylines. In addition to that, there would be some question as to how the three wrestlers - who are largely unconnected with each other (aside from Dorado and Ares' brief time together in the BDK) - would be able to gel and advance through the brackets.



2. Team YMCA










Wrestling has had a lot of cowboy gimmicks over the years. Wrestling has had a lot of biker gimmicks over the years. Wrestling had . . . a few . . . construction worker gimmicks over the years. However, there has yet to be a promotion that has put a biker, a cowboy, and a construction worker together in order to form a team that is evocative of disco sensations the Village People. That is exactly the kind of good, wacky fun that CHIKARA specializes in, and I have just the men to play the roles for them. The biker? Brian "Chainz" Lee, formerly of the Disciples of Apocalypse stable in the World Wrestling Federation. The cowboy? None other than Mike Barton, a.k.a. Bart Gunn, one half of the Smoking Gunns. The construction worker? This one is a little bit more obscure, but it would have to go to Mark Starr, who, on WCW Saturday Night during the mid and late 1990s, formed the construction-based tag team of the Men at Work with both Chris Kanyon and later Mike Wenner. Dress them up in their old gimmicks, put on some disco music, and you've got a recipe for a very fun weekend. My only regret is that the Big Bossman and "Sailor" Art Thomas aren't around to join in the festivities . . . but perhaps Tugboat could.



1. The Pioneers of Lucharesu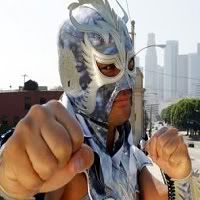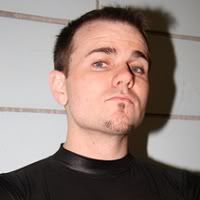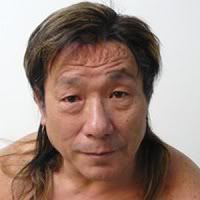 There is no denying that, for its entire existence, the heart and soul of CHIKARA has been Mike Quackenbush. Quack, though he is selfless in putting over the younger wrestlers, has largely been the promotion's top star, he has headed up the dojo that has produced the majority of its top talent, and he has served as the company's promoter. One of the big things that Quack has done through CHIKARA is preserving and bringing to the United States one of my favorite styles of professional wrestling, which is commonly referred to as lucharesu. This is, of course, a hybrid of lucha libre (Mexican wrestling) and puroresu (Japanese wrestling). Lucharesu originated in the 1990's in Japan, and, for Quackenbush's efforts in keeping it alive almost twenty years later, I can see no bigger reward than putting him into a trio with two of the other men who have been instrumental in lucharesu's invention, development, and evolution. The first is Gran Hamada, a junior heavyweight who is widely considered to be the original lucharesu wrestler. His promotion, the UWF (not to be confused with the shoot-style group of the same name), created the genre and produced most of the wrestlers who would form the backbone of Michinoku Pro Wrestling, the biggest lucharesu group of the decade. The perfect third partner for Quackenbush and Hamada on this team would be Ultimo Dragon, who, in addition to training in a hybrid of puro and lucha himself, established the Toryumon gym, which produced a group of students who developed a distinct style which was the next evolution of lucharesu. Of course, the crème de la crème of those students are now members of the Dragon Gate roster, while others fill out independent groups in both Mexico and Japan. Truly, these three men have meant a lot to the genre of wrestling that CHIKARA promotes, and they would be a trio par excellence for the company's signature event.

That's it for this week's 8-Ball. If you can't get enough of Ryan, follow him on Twitter here.

comments powered by